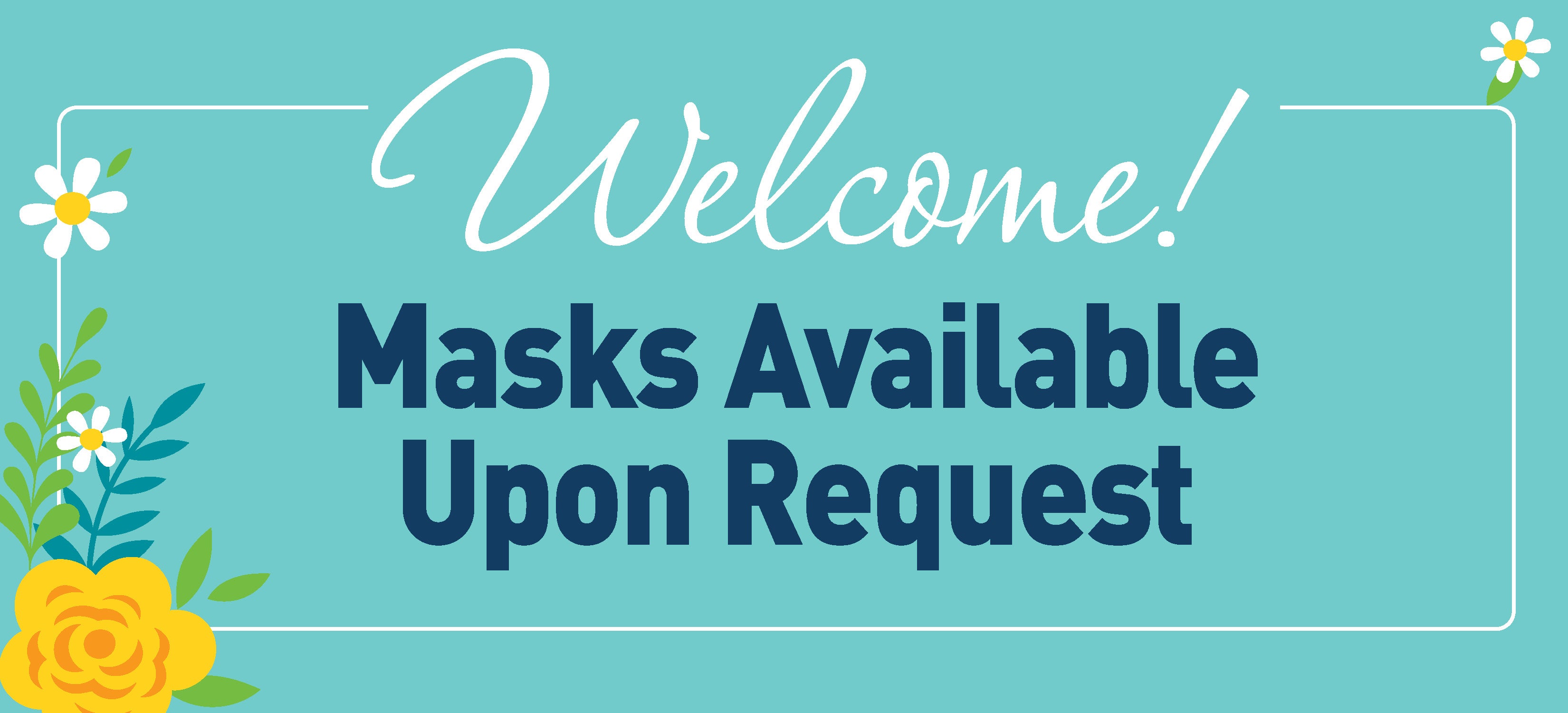 Visitor Policy
Our priority is the safety of our patients, clinicians, staff and community. Although we no longer have a mask mandate, if you have a respiratory illness, we encourage you to wear a mask to prevent spreading the virus to others. Our health care teams treating patients with respiratory illnesses will continue to wear the appropriate level of PPE.
Visitor Guidelines
General Guidelines:
General visitation hours take place between 10:30am and 8:30pm.
Non-COVID-19 patients may have up to two visitors at a time. For patient safety, only one visitor may spend the night.
Children must be supervised at all times and are not permitted to stay the night.
Masks are available for patients and visitors at all entrances and provided upon request.
Guests must wash hands or use hand sanitizer when entering and exiting patient rooms.
For the safety of visitors and caregivers, visitation may be restricted for patients with COVID-19 and other communicable diseases.
Departmental Guidelines
Emergency - One person may escort the patient during their visit.
OR/Surgery/Procedural - Two people may escort the patient to the department's waiting room and may stay there during the procedure.
Labor & Delivery and Mother/Baby - Patients may have three visitors at a time. For patient safety, only one visitor may spend the night. Children are limited to siblings of newborn and must be accompanied by an adult with a wristband.
NICU - Only a healthy parent/caregiver with a wristband may visit baby.
ICU - No children under the age of 12 permitted.
Hours
Garden Entrance
Monday - Friday: 7am - 7pm
Weekends and Holidays: Closed
Main Lobby Entrance
Monday - Saturday: 5am - 9pm
Sunday and Holidays: 7am - 9pm

After 9pm, please enter through the Emergency Department.
Contacting the Patient Experience Team
Your experience is valuable to us.
We strive to provide the best possible care for our patients, their family and guests. All of our staff members are considered an integral part of your health care team and work to make your stay with us a comfortable one by attending to your individual needs. We promote both compliments and constructive feedback about our care. Should you have any comments, please contact the Patient Experience Team at 757-312-6244 or email PEX_Support@chesapeakeregional.com.
We Are a Smoke-Free Campus
Please be aware that all Chesapeake Regional Healthcare locations, including the Chesapeake Regional Medical Center campus, are smoke-free. We ask that you respect other patients and visitors and refrain from smoking while on the premises.
Billing & Insurance
We offer a variety of resources to our guests to help pay for their hospital stay. Visit our Billing & Insurance page for more information.
Wireless Internet
Wi-fi is available throughout the hospital, but is restricted in certain areas. Please use your personal device for access.