Our highly specialized team treats conditions of the upper and lower gastrointestinal system. Whatever the issue, we work hard to provide you with a smooth, personalized experience from screening to diagnosis to surgery and recovery.
Patient Care Team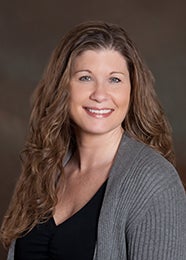 Mindy Petit, R.N., CGRN
The Digestive Health program offers the personalized service of our program coordinator, Mindy Petit, RN, CGRN, who guides patients through every step of their journey to recovery. Petit know that a diagnosis can be scary. That's why, on the day of diagnosis, she visits with patients to provide support and schedule their initial consultation, which is often within the same week. Whenever possible, the physician accompanies Petit to discuss the diagnosis, provide preliminary information and order testing that can be done prior to their first visit, providing more efficient and timely care.
Petit's services as a patient advocate ensure that patients receive:
Seamless, coordinated case management throughout all treatments
Necessary labs and appointments with specialty physicians
Patient advocacy and education
Referrals, support groups and resources
Follow-up care with a primary care physician
Request Colonoscopy Information
Locations
1
2
3
Awards & Accreditations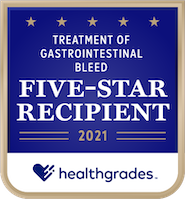 Healthgrades Treatment of Gastrointestinal Bleeding
Documents