Location Info
113 Gainsborough Square, Suite 400
Chesapeake, Virginia 23320
736 North Battlefield Boulevard,
Chesapeake, VA 23320
736 North Battlefield Boulevard,
Chesapeake, VA 23320
Tired of the ups-n-downs?!
Cut the habit of yo-yo dieting and discover better health with a nationally ranked weight loss program. With no program fee and affordable self-pay options, Chesapeake Regional Healthcare's weight loss surgery program offers high quality care with positive results—as our patients can attest. From pre-admission and pre-operative screenings to post-operative care, treatment and support, our team is there for you each step of the way. Stop the yo-yo and see all that you have to gain.
Who Qualifies?
The U.S. National Institutes of Health recommends weight loss surgery as an option for those who have a body mass index of 35 or greater and have other health risks.
Weight Loss Seminars
We know the decision to have weight loss surgery is not simple, but it can be life changing. That's why we offer free, twice-monthly informational seminars. You'll meet our Metabolic and Bariatric Coordinator and one of the board-certified bariatric surgeons, as they walk you through our program requirements and success stories.
Our free informational seminars will be held at Chesapeake Regional Surgical Specialists (113 Gainsborough Sq., Suite 400) on the following dates:
June 25
July 9
July 23
Aug. 13
Aug. 27
Sept. 10
Sept. 24
Oct. 15
Oct. 29
Nov. 5
Nov. 19
Dec. 3
The seminar begins at 5:30 pm, but please plan to arrive 15 minutes early for a weigh in. For your safety, masks are required. Please call 757-312-3000 to reserve your seat, as space is limited.
Treatment Options
Two types of weight loss surgery.
Our surgeons perform two types of weight loss surgery, and will work with you to determine which is best for you after testing and individual consultation. All of our procedures are minimally invasive.
Gastric Bypass
Gastric bypass involves the creation of a small stomach pouch using a stapling device. A section of the small intestine is attached directly to the pouch. This reduces the size of the stomach and bypasses a section of the small intestines. The result is often a dramatic loss of weight. The weight loss slows as the body approaches average weight for gender and size.
Sleeve Gastrectomy
Sleeve gastrectomy involves the removal of a large section of the stomach, which leaves a banana-shaped section, or sleeve, that is sealed using staples. Creating a smaller stomach pouch limits the amount of food that can be eaten at one time. Your body will stop storing excess calories and start using fat as an energy source. This procedure does not alter normal digestion.
Patient Care Team
Our team approach allows patients to gain control over their long-term health and well-being. From the moment the decision to begin is made, our board-certified physicians, Bariatric Surgery & Weight Management Nurse Practitioner and Metabolic and Bariatric Program Coordinator offer one-on-one guidance to keep you on the road to success.
Adam Meyers, M.D.
A board-certified general surgeon specializing in bariatric and minimally invasive surgery, Dr. Meyers earned his medical degree from The Medical College of Wisconsin in Milwaukee and completed his internship in general surgery at the Mayo Clinic in Rochester, Minn. His residencies in general surgery were completed at the University of Colorado School of Medicine in Aurora, Colo. and the University of California Davis Healthcare System in Sacramento, Calif. Dr. Meyers completed his fellowship in bariatric and minimally invasive surgery at Kaiser Permanente South Sacramento Medical Center in Sacramento, Calif. He is a member of the America Society of Metabolic and Bariatric Surgery and American College of Surgeons.
Glen Moore, M.D.
A board-certified general and bariatric surgeon, Dr. Glen L. Moore practices with Chesapeake Regional Surgical Specialists. Dr. Moore received his medical degree from Eastern Virginia Medical School in Norfolk, Va. He completed his general surgery internship and residency at Naval Medical Center Portsmouth in Portsmouth, Va., where he also served as staff surgeon. During his career, Dr. Moore served as a surgical instructor at Uniformed Services University of the Health Sciences in Bethesda, Md. Dr. Moore is board-certified by the American Board of Surgery. He is a member of the American Society for Metabolic and Bariatric Surgery and a fellow of the American College of Surgeons. Dr. Moore specializes in general and bariatric surgery.
Collette Mann, RN, CBN
Our bariatric and metabolic program coordinator, Collette Mann, RN, CBN, guides patients every step of the way through medical weight loss and the bariatric surgery process, ensuring the highest quality care.
Locations
113 Gainsborough Square, Suite 400
Chesapeake, Virginia 23320
736 North Battlefield Boulevard,
Chesapeake, VA 23320
736 North Battlefield Boulevard,
Chesapeake, VA 23320
Awards & Accreditations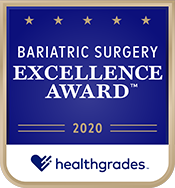 CRH's program has received this recognition for four years in a row.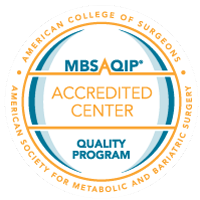 The Surgical Program is an Accredited Center by the American College of Surgeons' Metabolic and Bariatric Surgery Accreditation and Quality Improvement Program.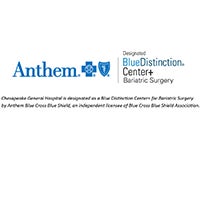 This designation is awarded to doctors and hospitals based on a thorough, objective evaluation of their performance in the areas that matter most - quality care and treatment expertise.