Location Info
113 Gainsborough Square, Suite 400
Chesapeake, Virginia 23320
736 North Battlefield Boulevard,
Chesapeake, VA 23320
800 North Battlefield Blvd.,
Chesapeake, VA 23320
At Chesapeake Regional Healthcare, we know that one size doesn't always fit all, so we use surgical and non-surgical weight loss techniques tailored specifically to you. Our team of experienced clinicians and support staff work with you to transform your life and your health.
Weight Loss Seminars
Our free weight loss information seminars are designed to help you through the decision making process. Those considering it can find out more about expectations, recovery and follow-up at a free information seminar.
Our Treatments
Our Weight Management Program includes:
Free Weight Loss Surgery information seminars
No program fees
Registered dietitians
Behavioral health consultations
Exercise programs
Support groups
Flexible payment options including self-pay

Patient Care Team
Our team approach allows patients to gain control over their long-term health and well-being. From the moment the decision to begin is made, our board-certified physicians, Bariatric Surgery & Weight Management Nurse Practitioner and Metabolic and Bariatric Program Coordinator offer one-on-one guidance to keep you on the road to success.
Locations
113 Gainsborough Square, Suite 400
Chesapeake, Virginia 23320
736 North Battlefield Boulevard,
Chesapeake, VA 23320
800 North Battlefield Blvd.,
Chesapeake, VA 23320
Awards & Accreditations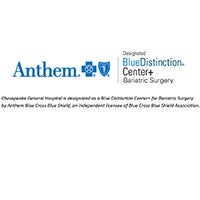 This designation is awarded to doctors and hospitals based on a thorough, objective evaluation of their performance in the areas that matter most - quality care and treatment expertise.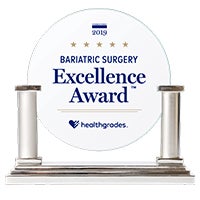 In 2019, CRH was recognized by Healthgrades among the top 5% of hospitals evaluated for bariatric surgery in 2019.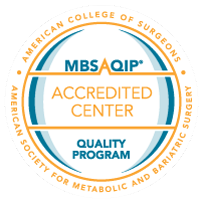 The Surgical Program is an Accredited Center by the American College of Surgeons' Metabolic and Bariatric Surgery Accreditation and Quality Improvement Program.