A Step-by-step Guide to a Mammogram
A non-invasive X-ray of the breast
The word alone can conjure up anxiety in many women, but a mammogram is simply a non-invasive X-ray of the breast. Knowing what to expect during a screening mammogram may ease your panic just a bit. While each woman's experience is different, most women report the test as uncomfortable, but not intolerable. In all, the process takes about 20 minutes.

5 Steps in a Mammogram
From the waiting area, you will be brought to a private screening room by a registered mammography technologist.

There you will be asked to undress from the waist up and be provided with a robe to wear.

The technician, who has helped with many mammograms, will help to comfortably position your breast on the machine.

To provide an accurate screening, your breast will be compressed for a few seconds.

Once the pictures are complete, you will be cleared to go home. 
Why a Mammogram?
A yearly mammogram is still the best way the medical community has to prevent death from breast cancer. According to the American College of Radiology, mammograms have helped reduce breast cancer-related deaths by one-third since 1990.
The American Cancer Society recommends that women ages 45 to 54 should get yearly mammograms and that women ages 40-45 should have the option to do so. Women 55 and older should switch to mammograms every two years, or can continue yearly screening. It is important to speak with your physician about what screenings are right for you. Those with a family history of breast cancer should also speak with their physician about earlier screening plans. However, it is important to remember that 75 percent of women who are diagnosed with breast cancer do not have a family history of the disease.
Self-Breast Exams
In addition to regular mammograms, we also recommend that women perform monthly self-breast exams. Knowing how your breast tissue feels, and being able to recognize anything unusual, is very important. Be honest with your health care provider about any breast changes or related concerns. If necessary, you may be referred to a breast specialist. If you feel uneasy talking with your provider about this subject, find one you feel comfortable with.
Still unsure about why you should get a mammogram? Read Surprising Facts About Modern Mammography or one of our other Breast Health blogs.
Featured Image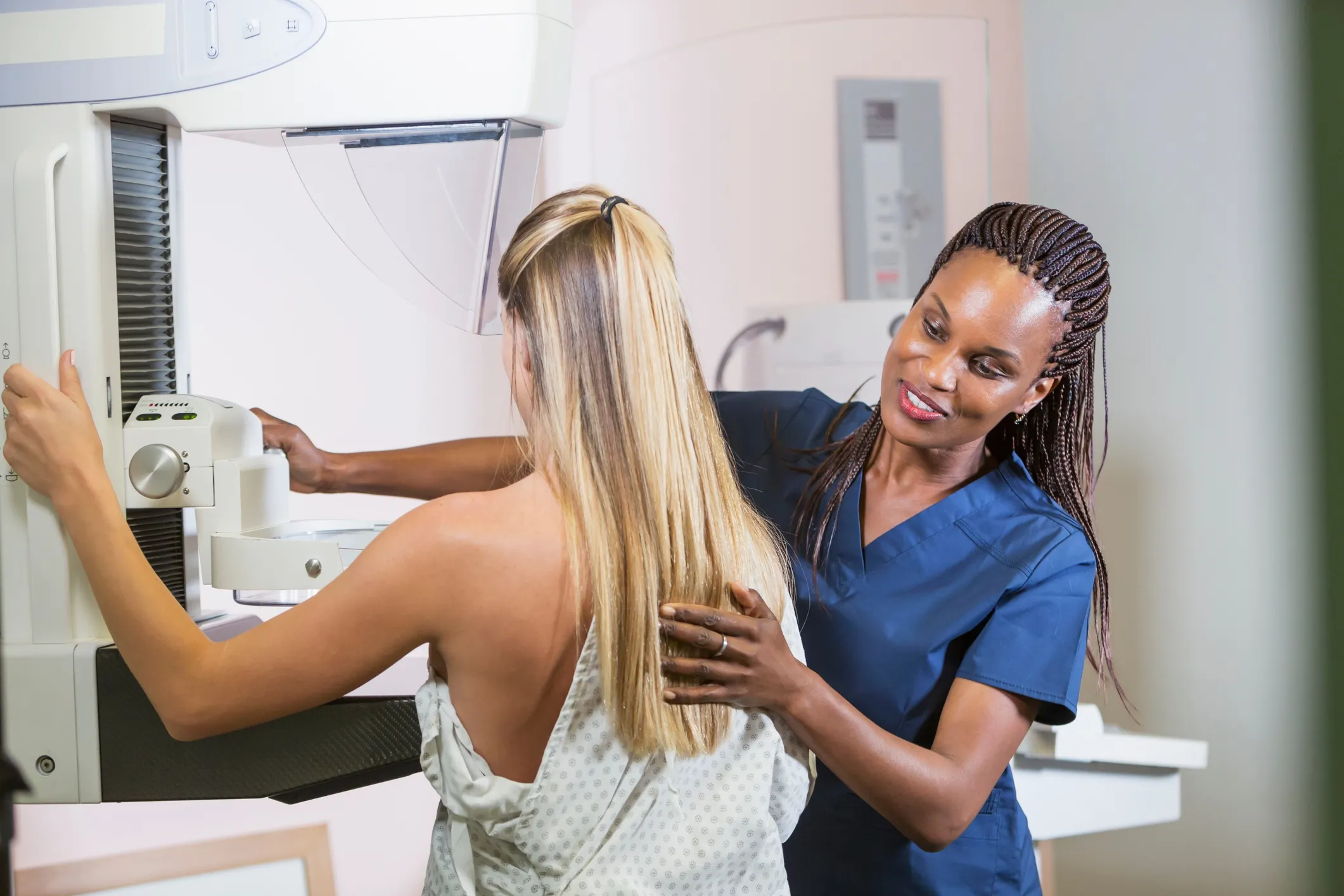 A native to southeastern Virginia, Dr. Ruiz attended the College of William and Mary in Williamsburg. He received his medical degree from Eastern Virginia Medical School in Norfolk and completed a general surgery residency at the Roanoke Memorial Hospital in Roanoke and the University of Virginia Medical Center in Charlottesville.
Ruiz is the medical director of The Breast Center at Chesapeake Regional Healthcare. He is board certified in stereotactic breast procedures and general surgery and is certified in stereotactic and ultrasound-guided breast biopsies. Dr. Ruiz participates in registry trials by Targeted Medical Education, an elite group of community-based breast cancer physicians dedicated to identifying genuine advances in the breast cancer field including percutaneous lumpectomies. He a member of the American Society of Breast Surgeons and the American College of Surgeons.
Sign up for our newsletter
We're committed to your privacy. Chesapeake Regional uses the information you provide to contact you about content. You may unsubscribe from these communications at any time.