Tired of the ups-n-downs?!
We can help you lose the weight for good. At Chesapeake Regional Healthcare, our team of experienced clinicians and support staff work with you to transform your life and your health. Take control and discover better health with our nationally recognized weight loss program. Stop the yo-yo and see all that you have to gain.
Weight Loss Seminars
Weight loss information seminars are free of charge and designed to help you through the decision making process. Those considering bariatric surgery can find out more about expectations, recovery and follow-up care at one of these upcoming seminars.
Our Treatments
Our Weight Management Program includes:
Free Weight Loss Surgery information seminars
No program fees
Registered dietitians
Behavioral health consultations
Exercise programs
Support groups
Flexible payment options, including self-pay
Patient Care Team
Our team approach allows patients to gain control over their long-term health and well-being. From the moment the decision to begin is made, our board-certified physicians offer one-on-one guidance to keep you on the road to success.
Adam Meyers, M.D.
A board-certified general surgeon specializing in bariatric and minimally invasive surgery, Dr. Meyers earned his medical degree from The Medical College of Wisconsin in Milwaukee and completed his internship in general surgery at the Mayo Clinic in Rochester, Minn. His residencies in general surgery were completed at the University of Colorado School of Medicine in Aurora, Colo. and the University of California Davis Healthcare System in Sacramento, Calif. Dr. Meyers completed his fellowship in bariatric and minimally invasive surgery at Kaiser Permanente South Sacramento Medical Center in Sacramento, Calif. He is a member of the American Society of Metabolic and Bariatric Surgery and the American College of Surgeons.
Sommer Knittig, M.D.
Board-certified obesity and internal medicine physician, Dr. Sommer Knittig earned her medical degree from the University of Missouri, Columbia School of Medicine in Columbia, Mo. and completed a residency in Internal Medicine at the Medical University of South Carolina in Charleston, S.C. She has experience in Internal and Obesity Medicine, practicing at US Naval hospitals in Naples, Italy and Okinawa, Japan. Dr. Knittig is proficient in Italian and Arabic. In her non-surgical weight loss practice, Dr. Knittig works with patients who have complex comorbidities and are seeking help with weight loss and a healthier lifestyle.
Locations
1
Chesapeake Regional Weight Management - Bariatric Surgery
113 Gainsborough Square
Suite 400 A
Chesapeake , Va 23320
GET DIRECTIONS
2
Chesapeake Regional Primary Care - Greenbrier
‌908 Eden Way North
Suite 101
Chesapeake , VA 23320
GET DIRECTIONS
Awards & Accreditations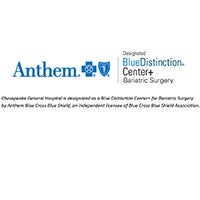 This designation is awarded to doctors and hospitals based on a thorough, objective evaluation of their performance in the areas that matter most - quality care and treatment expertise.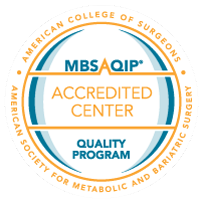 The Surgical Program is an Accredited Center by the American College of Surgeons' Metabolic and Bariatric Surgery Accreditation and Quality Improvement Program.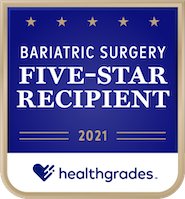 Healthgrades Five-Star for Bariatric Surgery