Tired of the ups-n-downs?!
We can help you lose the weight for good. At Chesapeake Regional Healthcare, our team of experienced clinicians and support staff work with you to transform your life and your health. Take control and discover better health with our nationally recognized weight loss program. Stop the yo-yo and see all that you have to gain.
Weight Loss Seminars
Our free weight loss information seminars are designed to help you through the decision making process. Those considering it can find out more about expectations, recovery and follow-up at a free information seminar.
Due to the COVID-19 crisis, we have cancelled all in person weight loss seminars. However, we are in the process of developing an online option. In the interim, we have waived the requirement for patients to attend a seminar before receiving an in-person consult. Please call 757-312-3000 to set up a consult.
Please check this page and our COVID-19 updates page regularly for the most up to date information.
Our Treatments
Our Weight Management Program includes:
Free Weight Loss Surgery information seminars
No program fees
Registered dietitians
Behavioral health consultations
Exercise programs
Support groups
Flexible payment options including self-pay

Patient Care Team
Our team approach allows patients to gain control over their long-term health and well-being. From the moment the decision to begin is made, our board-certified physicians, Bariatric Surgery & Weight Management Nurse Practitioner and Metabolic and Bariatric Program Coordinator offer one-on-one guidance to keep you on the road to success.
Glen Moore, M.D.
A board-certified general and bariatric surgeon, Dr. Glen L. Moore practices with Chesapeake Regional Surgical Specialists. Dr. Moore received his medical degree from Eastern Virginia Medical School in Norfolk, Va. He completed his general surgery internship and residency at Naval Medical Center Portsmouth in Portsmouth, Va., where he also served as staff surgeon. During his career, Dr. Moore served as a surgical instructor at Uniformed Services University of the Health Sciences in Bethesda, Md. Dr. Moore is board-certified by the American Board of Surgery. He is a member of the American Society for Metabolic and Bariatric Surgery and a fellow of the American College of Surgeons. Dr. Moore specializes in general and bariatric surgery.
Adam Meyers, M.D.
A board-certified general surgeon specializing in bariatric and minimally invasive surgery, Dr. Meyers earned his medical degree from The Medical College of Wisconsin in Milwaukee and completed his internship in general surgery at the Mayo Clinic in Rochester, Minn. His residencies in general surgery were completed at the University of Colorado School of Medicine in Aurora, Colo. and the University of California Davis Healthcare System in Sacramento, Calif. Dr. Meyers completed his fellowship in bariatric and minimally invasive surgery at Kaiser Permanente South Sacramento Medical Center in Sacramento, Calif. He is a member of the America Society of Metabolic and Bariatric Surgery and American College of Surgeons.
Collette Mann
Our bariatric and metabolic program coordinator, Collette Mann, guides patients every step of the way through medical weight loss and the bariatric surgery process, ensuring the highest quality care.
Locations
1
Chesapeake Regional Surgical Specialists
113 Gainsborough Sq.
Ste. 400
Chesapeake, VA 23320
GET DIRECTIONS
2
Chesapeake Regional Primary Care - Greenbrier
‌908 Eden Way North
Suite 101
Chesapeake, VA 23320
GET DIRECTIONS
Awards & Accreditations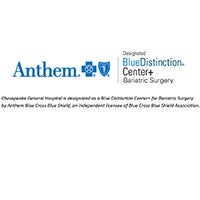 This designation is awarded to doctors and hospitals based on a thorough, objective evaluation of their performance in the areas that matter most - quality care and treatment expertise.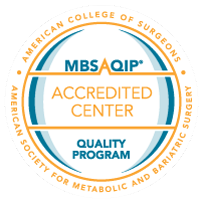 The Surgical Program is an Accredited Center by the American College of Surgeons' Metabolic and Bariatric Surgery Accreditation and Quality Improvement Program.