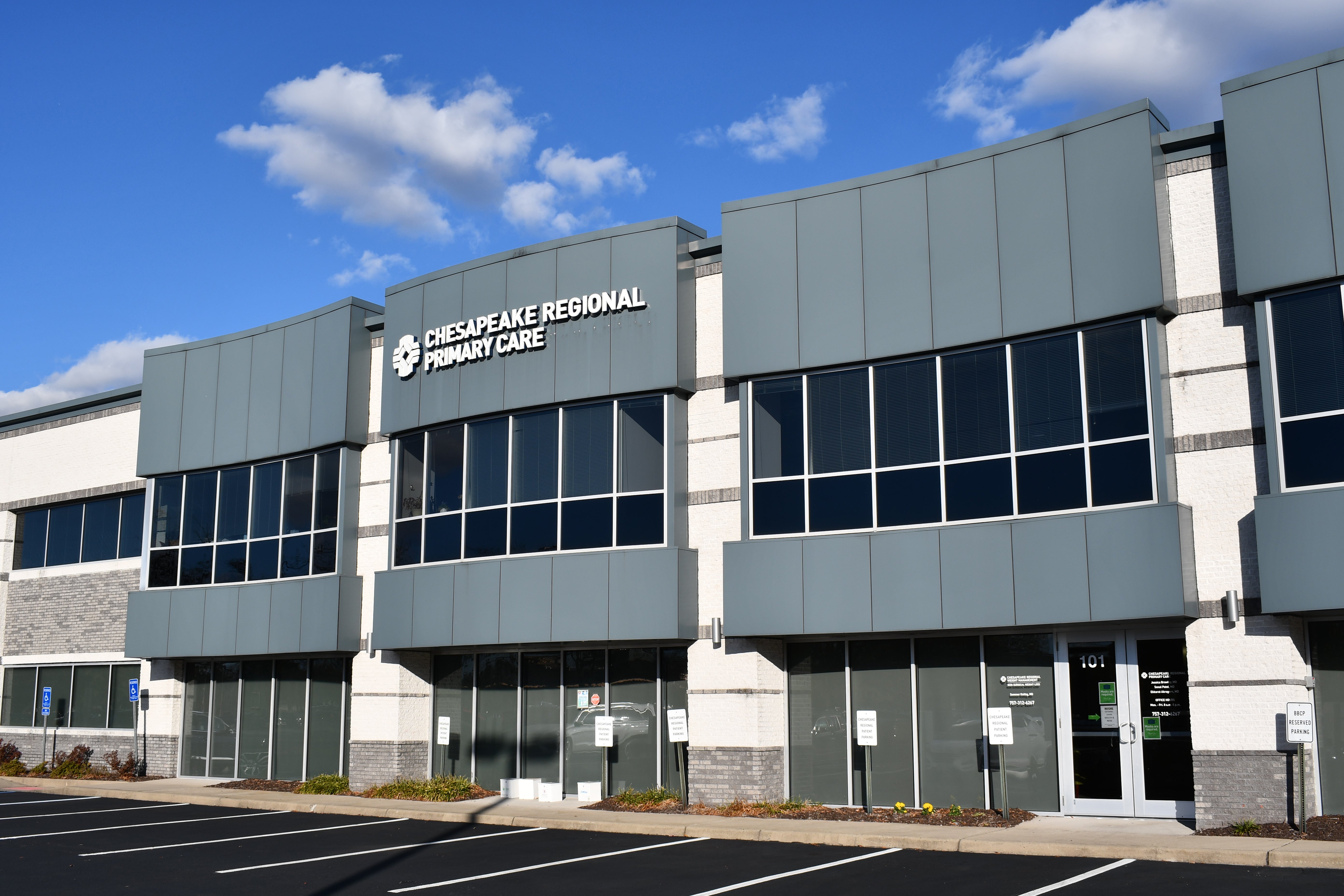 A Department of Chesapeake Regional Medical Center
Partnering with you to improve your health.
Conveniently located on Eden Way near Greenbrier Mall, Chesapeake Regional Primary Care - Greenbrier offers primary care medical services for the entire family, including pre-surgical care, college and sports physicals and management of chronic conditions such as high blood pressure, diabetes and high cholesterol.
Chesapeake Regional Primary Care is part of an expanding system, Chesapeake Regional Healthcare. Together, our hospital, primary care and specialty practices, ambulatory care sites and continuing care providers offer high-quality health care services to the residents of Hampton Roads.
Accepting walk-in and same-day appointments, Chesapeake Regional Primary Care accommodates the needs of working adults with families. We accept most insurance plans, including Medicare and Medicaid.
Preparing for a visit.
You are very important to us and we look forward to partnering with you to improve your health. To ensure that everything runs smoothly on your first visit with us, please:
Arrive 30 minutes early to complete your registration
Bring your insurance card and photo ID
Bring a method of payment if your insurance requires a co-payment
Bring any medications you are currently taking
Bring any records you may have from your previous primary care physician
Be prepared with names and addresses of your specialist physicians
Call today for more information or to make an appointment!
Providers