What New Moms Should Pack in Their Hospital Bag
Congratulations are in order, but are your bags?
Planning to bring home a new bundle can be a bit surreal, but packing for your hospital stay doesn't have to be. I've cared for new moms and newborns for more than 40 years, so I've got some experience with what you'll need (and what you won't) while in the hospital.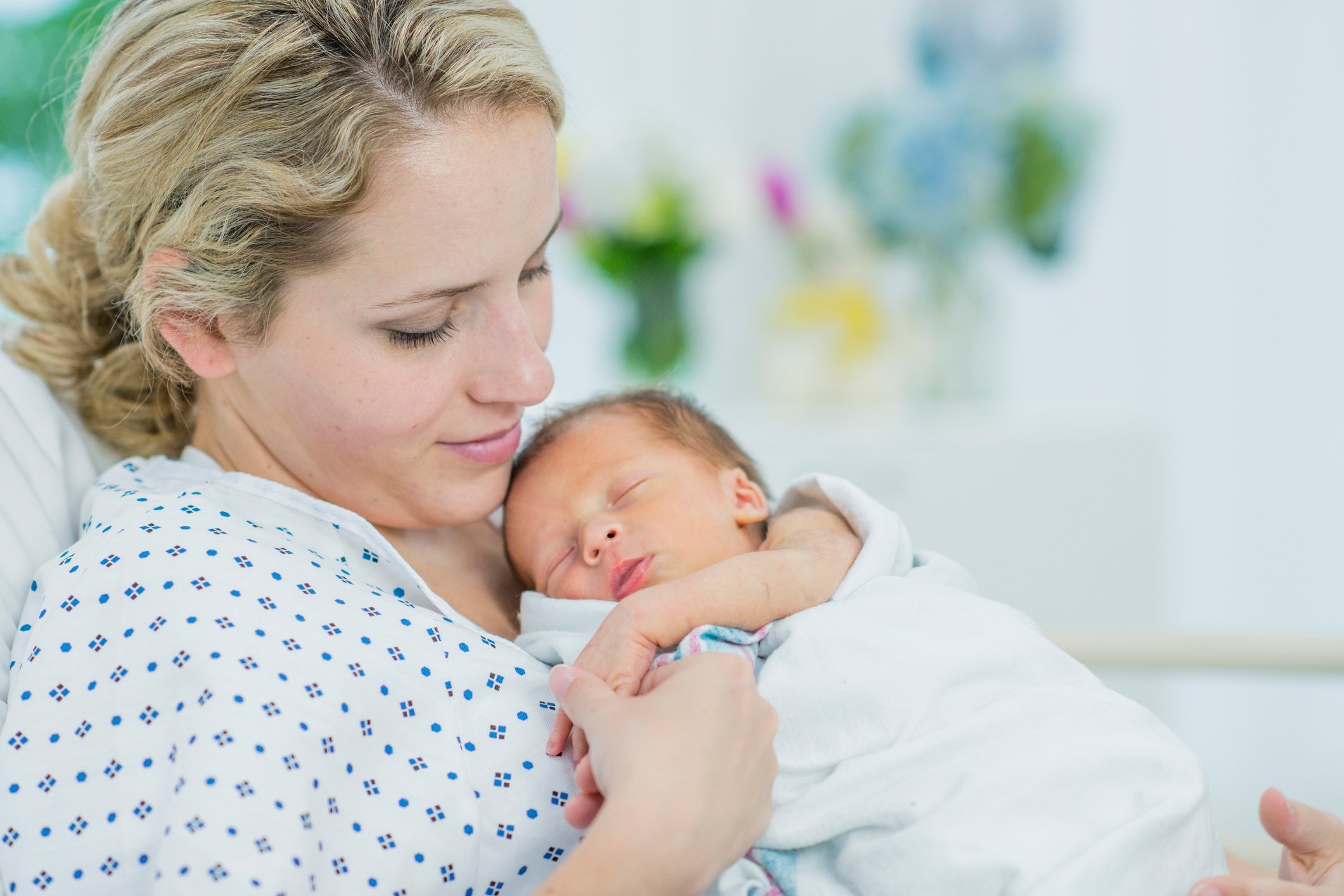 How to easily prepare for your hospital stay
Don't bring the kitchen sink
Planning for  the unexpected can often leave moms-to-be packing for every scenario. A few basics will typically get you through. The majority of new moms go home within three days, so plan for that length of time with your clothing and toiletries. 
Small babies need little
In the hospital, blankets and onesies are typically provided. If you'd like to bring baby his/her own clothes to wear during your stay or a special outfit, please do so, but it isn't required.  Don't forget a seasonally-appropriate outfit for baby to wear home! 
Glamour is out the window
Many moms bring their full makeup routine, but often find they'd rather spend their time caring for baby and resting before going home. I'd avoid extras if you can. Your first shower after birth isn't always a glamorous experience, so you might bring a nice smelling soap or shampoo that will make you feel slightly pampered. A shower cap is also a good idea too, if you do not want to wash your hair. In addition, I'd recommend open-toed flip flops or slippers for mom's swollen feet, as well as a suitable bra.
Most hospitals offer complimentary items like pads and non-slip socks for mom, as well as caps, shirts and swaddles, as mentioned above, for baby. These basics are all you'll need while focusing on caring for your post-birth body and newborn.  You can ask during your birth center tour what's provided and what's not.
Be comfortable
If there is an appropriate garment, music or pillow that will make you feel at home and comfortable either during or after birth, bring it. If it's irreplaceable, however I'd leave it at home.
Use the hospital time to practice
If you have items like breast pumps and breastfeeding pillows, bring them to the hospital to practice-- it's a great time to test them out. On site lactation consultants can advise you on their use and help you get comfortable before taking baby home. It's also a great time to truly learn how to swaddle baby and possibly practice with a blanket of your own. However, as a safety precaution, thick blankets cannot be used.
Leave the distractions at home
You'll want to capture these early moments on camera and possibly FaceTime loved ones who are far away, but you won't need a whole office set up to do so. Bring what you need to document these wonderful memories, but trust me when I say you won't want to have to carry any extra, breakable items home. Most importantly, don't forget your phone charger.
Don't forget the paperwork
Be sure to bring your ID, insurance cards and other necessary paperwork to make your discharge a breeze. Many hospitals also require you to choose a pediatrician ahead of time, so you may have other required information to provide during your stay. And at our hospital, we also require a check or money order if you'd like the birth certificate processed by our registrar.  Be sure to plan ahead with your hospital of choice. 
Safety is always first
Before bringing baby home you'll have to properly install an infant-approved car seat in your vehicle. Plan to do so a couple of weeks ahead of your due date, just in case. If you need help with car seat installation, many fire departments offer this as a complimentary service.
Partners should prep too
Your partner can also prepare with items to make him or her comfortable during your stay. A change of clothes, slippers, pajamas, toiletries and a pillow should be plenty for the average length of stay.
Everyone's needs are different, but most moms (and babies) have the same basic requirements while away from home. It can be a little stressful welcoming a new family member to the world, but I hope you'll try to enjoy the sweet, quiet time while you are both being cared for in the hospital.
Featured Image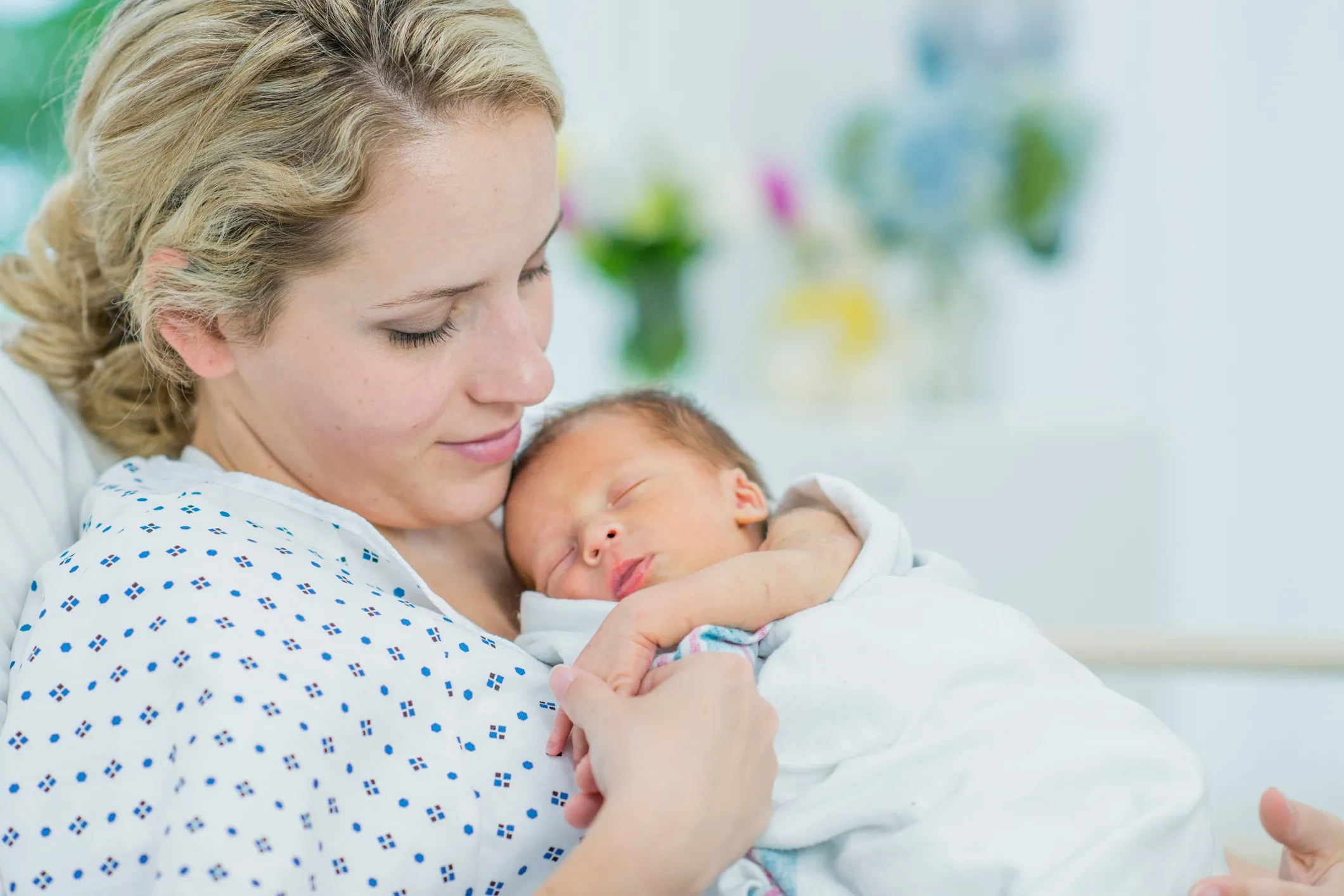 Shannon Roberts, BSN, RN, RNC-OB, is the Director of Women's Services. She previously served as Unit Director on Chesapeake Regional Medical Center's Labor & Delivery unit, where she worked for more than 20 years. She received her Bachelor of Science in Nursing degree at Old Dominion University in Norfolk and also is certified in inpatient obstetrics. She began her tenure at CRH as a candy striper at age 14. 
Sign up for our newsletter
We're committed to your privacy. Chesapeake Regional uses the information you provide to contact you about content. You may unsubscribe from these communications at any time.