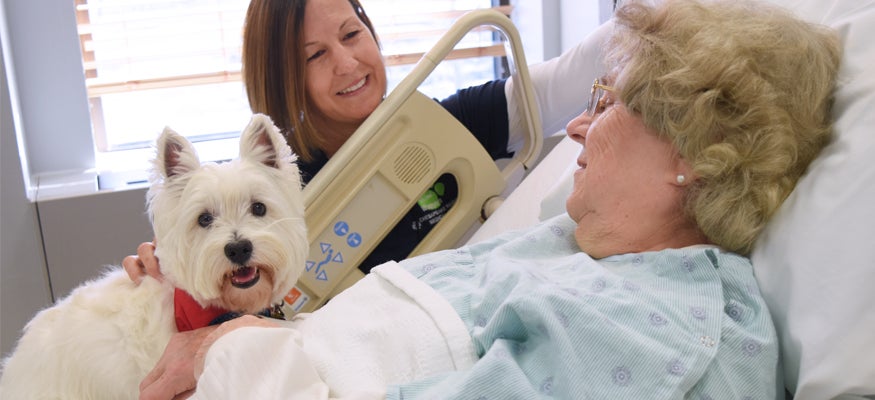 Benefits of Volunteering
Volunteering at Chesapeake Regional Healthcare is rewarding and interesting. Our volunteers know they are making a difference every day and that their efforts are appreciated by our patients and staff. Volunteers are truly a part of our team and are treated as such. Volunteers wear a uniform and ID badge so their official status is immediately recognized by Chesapeake Regional Healthcare staff and patients. Volunteers are included in hospital special events and are given a special reception during National Volunteer Week each year.
In addition to a general orientation, volunteers receive training in their chosen area. Additional special training may be provided in certain areas of the hospital, such as our Surgical Services Department and Patient Information desks.
Volunteering Can Help You
Make new friends
Discover new interests
Realize new skills
Have new experiences
Build your resume'
Enhance your transcript
Augment your education
Becoming an Adult Volunteer
Interested in Becoming an Adult Volunteer?
Your commitment of time to our program is valuable. Our commitment to making your experience at Chesapeake Regional Healthcare is important as well. For this reason, we ask that you commit to six months or a minimum of 100 hours of volunteer service.
Please note, there are two separate pages you will be directed to.
Student Volunteer Program
The 2023 Student Junior Volunteer Program is full.