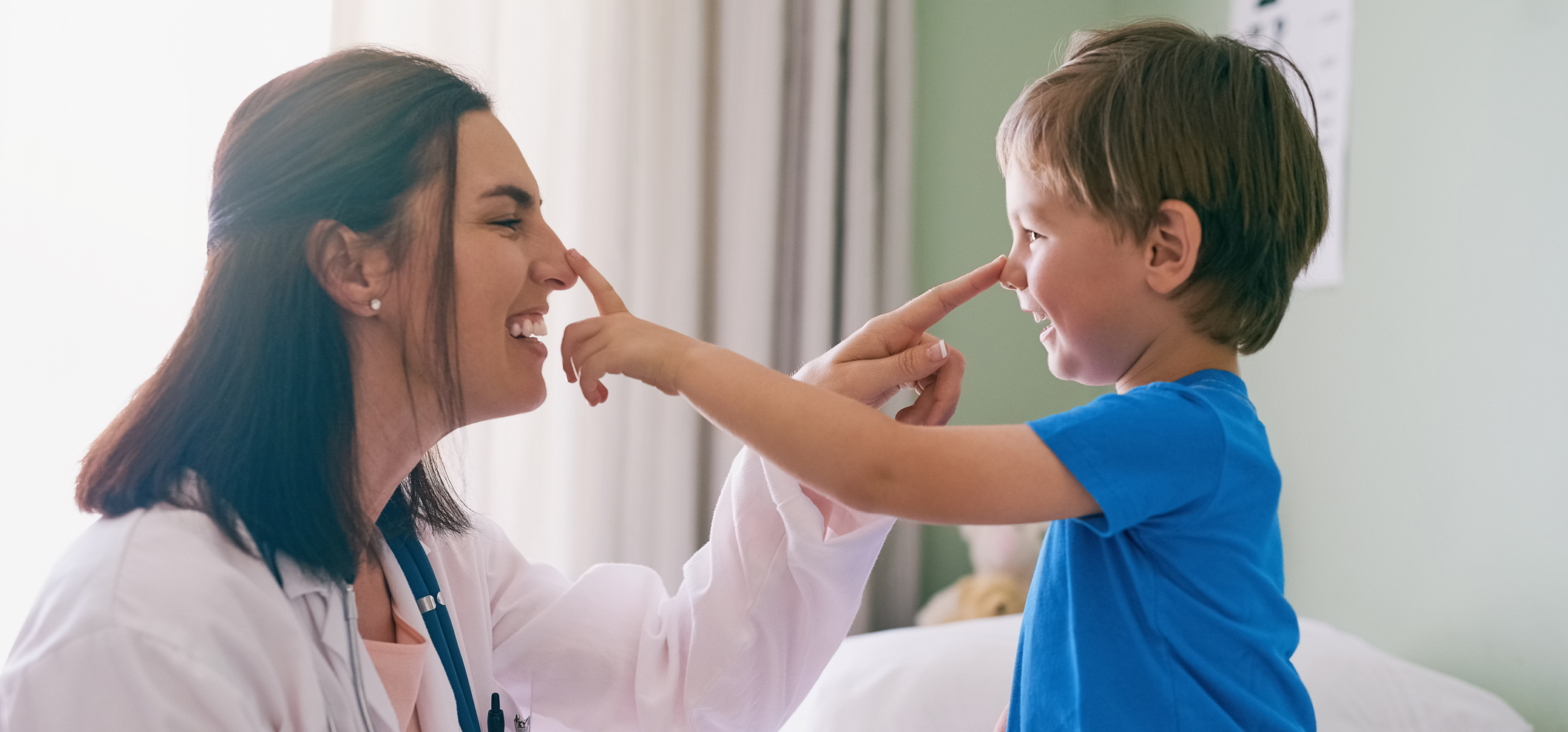 Masks are required.
To keep our patients, staff and community healthy, extraordinary safety measures have been temporarily implemented system-wide under the guidance of the Virginia Department of Health and the CDC.
For more about Chesapeake Regional's COVID-19 telehealth options, how to make a donation and current visitor guidelines, go to our Coronavirus (COVID-19) resources site.
Visitor Restrictions
If you have a fever, cough, diarrhea or shortness of breath or are otherwise concerned you have COVID-19, we ask that you do not visit any of our facilities without calling your primary care provider or completing a COVID-19 virtual screening.
Routine visits have been suspended, except for the following circumstances:
General: One visitor 18 or over for patients who are not under investigation for COVID-19.
Surgery/Procedural Department: One person may escort patient to the department's waiting room.
Special Care Nursery: Only parent/care giver with wrist band may visit with baby.

Other visitors will only be allowed under special circumstances.
Reduced Hours
Garden Entrance
Monday - Friday: 7am - 7pm
Weekends and Holidays: Closed
Main Lobby Entrance
Monday - Saturday: 5am - 9pm
Sunday and Holidays: 7am - 9pm
After 9pm, please enter through the Emergency Department.
Affected Services
A limited number of screening mammograms will be scheduled each hour.

There are no walk-in mammograms at this time.

The Health Information Management Department is no longer open to the public. To receive a copy of your medical record, please complete the fillable release form here and send it back to our office.

The Diagnostic Center at the Jennings Outpatient Center is closed daily at 7 pm and on Saturdays.

The Lifestyle Health & Fitness Center is open Monday-Friday from 6 am - 6 pm.

Members are required to schedule an appointment 24 hours in advance by calling 757-312-6132.

Many classes held at the Lifestyle Center have been canceled. Please call 757-312-6132 for more information.
Contacting the Patient Experience Team
Your experience is valuable to us.
We strive to provide the best possible care for our patients, their family and guests. All of our staff members are considered an integral part of your health care team and work to make your stay with us a comfortable one by attending to your individual needs. We promote both compliments and constructive feedback about our care. Should you have any comments, please contact the Patient Experience Team at 757-312-6244.
We Are a Smoke-free Campus
Please be aware that all Chesapeake Regional Healthcare locations, including the Chesapeake Regional Medical Center campus, are smoke-free. We ask that you respect other patients and visitors and refrain from smoking while on the premises.
Billing & Insurance
We offer a variety of resources to our guests to help pay for their hospital stay. Visit our Billing & Insurance page for more information.
Wireless Internet
Wi-fi is available throughout the hospital but is restricted in certain areas. Please use your personal device for access.