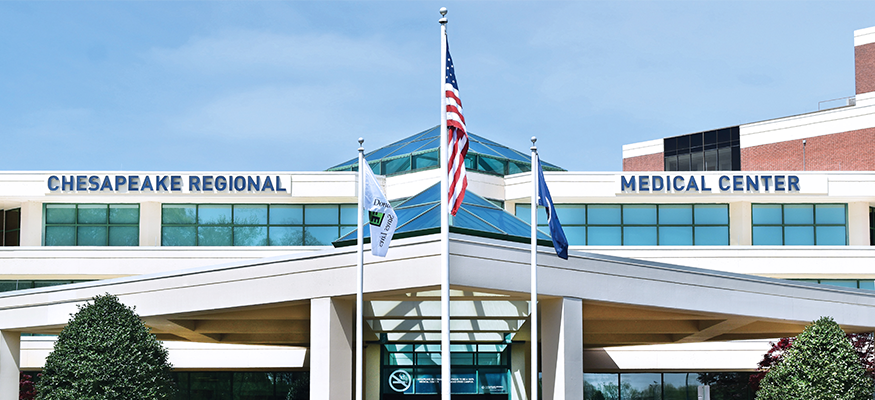 Providing Care for Over 40 Years
For 40+ years, our hospital has been privileged to provide care to the Hampton Roads community. Every day brings many reasons to celebrate as we implement new methods of treatment and creative ways to preserve health. Perhaps our greatest contribution, however, is our caregivers - the employees, physicians and volunteers who provide genuine concern for their patients. This, we have found, promotes the most effective healing of all. As the cornerstone of the Chesapeake Regional Healthcare family of services, Chesapeake Regional Medical Center has 310 private beds, arranged in special nursing units to provide the best possible care for our patients. The hospital is a major health resource for southeastern Virginia and northeastern North Carolina residents. It has over 600 physicians on staff from every major discipline and is governed by the Chesapeake Hospital Authority, an 11-member board composed of area citizens who ensure that the hospital remains focused on providing services the community wants and values.
If you are visiting or will be receiving care here, please visit our Patients & Visitors page to become more acquainted with the hospital.