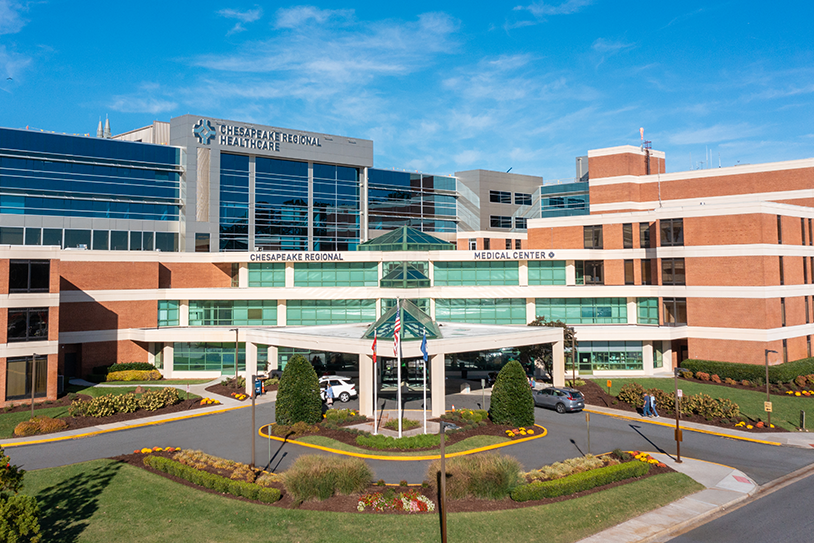 Providing Care for Over 40 Years
Chesapeake Regional Healthcare is a health system laser focused on innovation, known for making medical history in the region and providing patients with truly personal care. It's hospital, Chesapeake Regional Medical Center, is the only independent, community-based hospital in Hampton Roads. The system has the best heart attack survival rates of the major systems in the region, a nationally accredited Chest Pain Center, and open-heart surgical care coming in 2024.
With a state-of-the-art neurointerventional suite, comprehensive cancer care, the most preferred Labor & Delivery program in the area, nearly 40 practice locations and approximately 600 physicians on staff, Chesapeake Regional's technologically advanced health care saves lives every day.
If you are visiting or will be receiving care here, please visit our Patients & Visitors page to become more acquainted with the hospital.