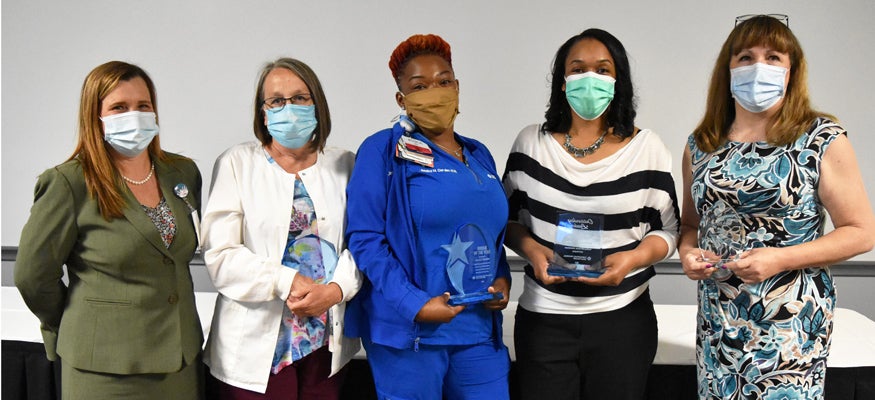 Working at Chesapeake Regional
We are pleased that you are interested in working with us! We are looking for individuals who are committed to our core values of Service, Dignity, Excellence, Justice and Innovation.
Our Commitment to Health
Chesapeake Regional Healthcare (CRH) continually strives to provide the healthiest and safest environment for our employees, physicians and patients. In keeping with this mission, nicotine usage is discouraged. External candidates will be required to respond to inquiries related to nicotine usage. Those selected as a new hire will be tested for nicotine as a part of the pre-employment lab screening process.
Search and Apply for a Job
Please use the link below to access our job board.
We have recently made upgrades to our site to improve your experience. Please create a new account using the same name and email address you used when applying previously. The system will sync your records automatically to our upgraded site. If you have not applied in the last 12 months, your records will not be available for automatic syncing.
Physicians
If you are a physician looking for a position at Chesapeake Regional, please email Stefanie.Garbarino@chesapeakeregional.com to submit your information and our Physician Recruiter will reach out to you.
Nursing Students
Please apply directly to the R.N. Residency Program requisition. Your application will be considered for all departments currently accepting New Grad RNs.
Affirmative Action & Nondiscrimination
Read more about our commitment to affirmative action and nondiscrimination.