Nutrition By Addition for Heart Health
Focus on what you can do to keep feeling your best. 
It may feel like you always have to remove foods and change activities to achieve a healthy lifestyle. Constantly focusing on what you can't have or do can make your choices feel limited. Try instead to focus on what you can do to keep you feeling your best. February is American Heart Month. Below are three things you can do this month to help improve your heart (and overall) health.
Add Fiber
Most people should aim to get 25-35g of fiber per day. Sources of fiber include whole grains, fruits and vegetables. Fiber is a type of carbohydrate not digested in our intestinal tract. Eating the right amount everyday can help to promote a healthy microbiome (the good bacteria that lives in our gut), lower cholesterol, improve blood sugar control and keep bowels more regular.
There are two types of fiber: soluble and insoluble. Soluble fiber can help improve cholesterol levels and is found in foods such as asparagus, brussels sprouts, sweet potatoes, turnips, apricots, apples, mangoes, oranges, legumes and oats. Insoluble fiber moves things through the digestive tract, and can be helpful in relieving constipation. Insoluble fiber is found in whole wheat products, nuts, beans and vegetables such as cauliflower.
When adding more fiber to your diet, do so slowly to ease digestive discomfort. Slowly increase fiber by choosing whole grains, fruits and vegetables to replace processed foods. Remember to also drink more water when increasing fiber to minimize gas and bloating.
Add water
Choosing water rather than sugar-sweetened beverages can help you reduce the amount of added sugar consumed throughout the day. Things like sugar-sweetened coffee drinks, sodas and teas can add calories without making you feel full or providing the nutrients your body needs to function optimally. Choosing more water to help crowd out sugar-sweetened beverages can be a great tool to improve hydration, ease constipation and decrease excess calorie intake.
Add movement​
Aim for 150 minutes of intentional movement each week. Choose any movement you enjoy: walking, bike riding, lifting weights, yoga, pilates, etc. These minutes can be split up in any form that works for your schedule--from 30 minutes of exercise 5 days per week to 50 minutes 3 days per week. Increased movement can help keep your heart healthy, lower cholesterol levels and improve your blood sugar. Exercise is also a mood booster and stress reliever.
Featured Image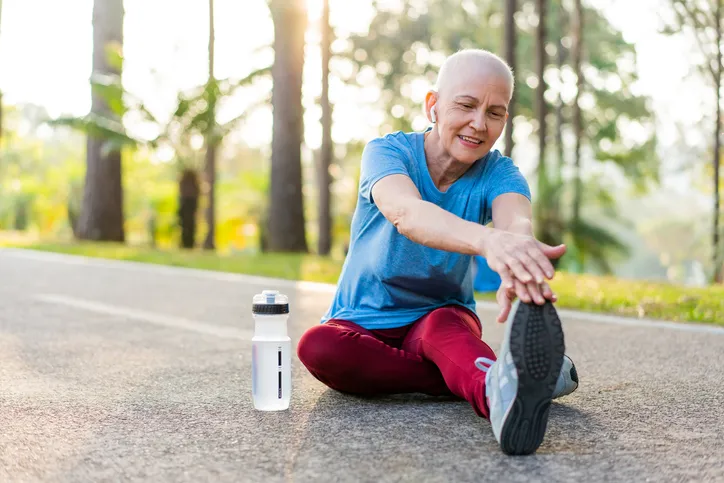 Ashley Reed, RDN, is a Registered Dietitian Nutritionist. She works at Chesapeake Regional's Lifestyle Health & Fitness Center in Diabetes and Nutrition Services.​
Sign up for our newsletter
We're committed to your privacy. Chesapeake Regional uses the information you provide to contact you about content. You may unsubscribe from these communications at any time.