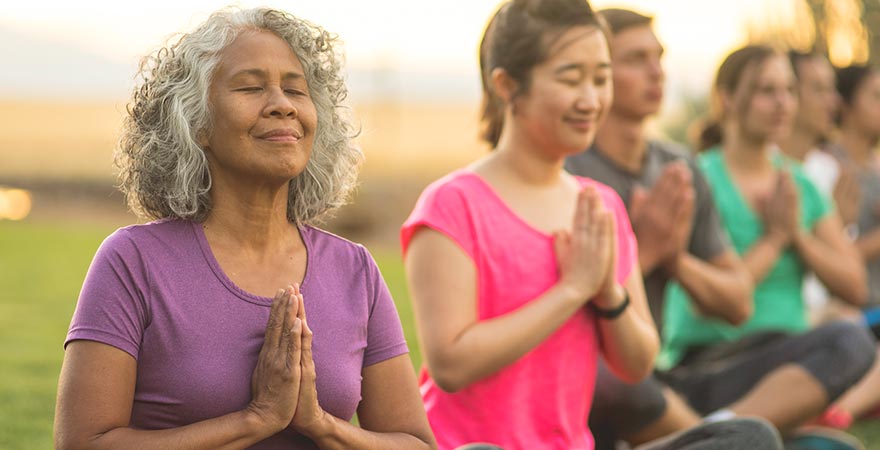 Yoga is a healing system of theory and practice that has been used for more than 5,000 years. It's a mind-body intervention often used to reduce the health effects of generalized stress. Our yoga classes combine breathing exercise, physical posture and deep relaxation techniques.
Benefits of Yoga Include
Increased flexibility
Relieves stress
Massages internal organs
Strengthens and tones muscles
Increases lubrication of the joints, ligaments and tendons
Increases blood supply and flushes out toxins and creates a general sense of well being
Members of all ages and all fitness levels are welcome to join!
Date
Monday, Tuesday, Wednesday and Thursday
Time
4:30 - 5:30pm
Maximum class size is 16 members due to COVID-related restrictions. Call on Friday for a Monday reservation. Please limit 1 class per day per member. There are no Saturday classes at this time.
Reserve your space for class by calling 757-312-6132 24 hours in advance.
Similar Classes