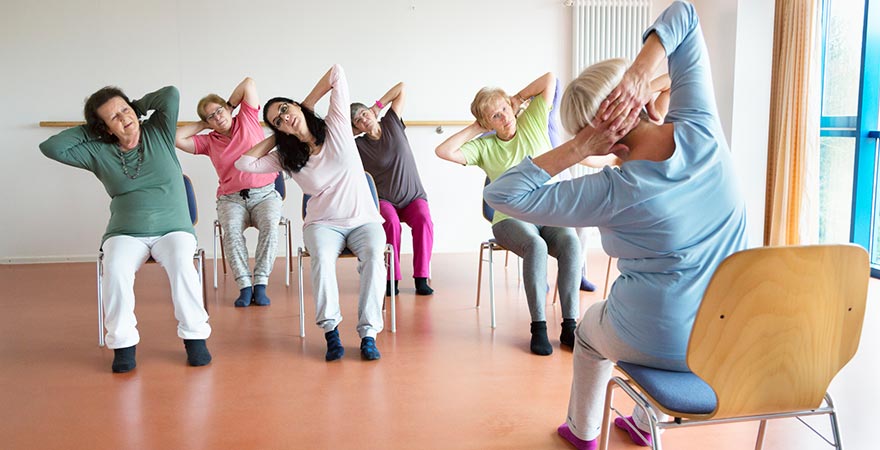 Yoga is a healing system of theory and practice that has been used for more than 5,000 years. It's a mind-body intervention often used to reduce the health effects of generalized stress. Our yoga classes combine breathing exercise, physical posture and deep relaxation techniques.
This class will focus on deep breathing, relaxation, and proper posture from the regular Yoga class, but will be modified to be completed in a chair.
30 minutes. All levels. Classes take place every Tuesday from 12:30-1 pm. Call 757-312-6132 to learn how to sign up today!
Date
Every Tuesday
Time
12:30 - 1:00pm
Similar Classes