What Happens if I Miss my Mammogram?
Following the recommended screening times are vital for your health.
Over the last few years, mainly due to COVID concerns, many women have missed out on their yearly screening mammograms. In fact, according to the Journal of the National Cancer Institute, mammogram appointment compliance dropped as much as 80% at certain times throughout the pandemic.
If you have missed a year (or two or even more), don't delay.  
We have found that missing these important, routine tests may increase your chance of discovering breast cancer at a later stage and increases the risk of dying from breast cancer. Schedule your mammogram as soon as possible!  
Because mammograms can detect breast cancer early, when it is most treatable, they truly are the most effective way to prevent death from breast cancer. Many organizations recommend women begin regular mammograms between 40 and 45–and possibly earlier if they have a family history of the disease. Women should discuss with their primary care physician or OB/GYN the best time to start.
Get your mammogram as soon as possible.
Yearly mammograms have helped reduce breast cancer-related deaths by more than 30% since 1990; but a mammogram cannot save your life if you don't get one. Whether you've skipped your appointment due to the pandemic, are nervous about getting one, or for any other reason, plan to make your health a priority today!  
Proceeds from The Bra-ha-ha® campaign help provide free mammograms and related breast health services to eligible uninsured and underinsured community members, and advanced technology at Chesapeake Regional Breast Care. Please call 757-312-6536 for more information and/or to make an appointment. 
Featured Image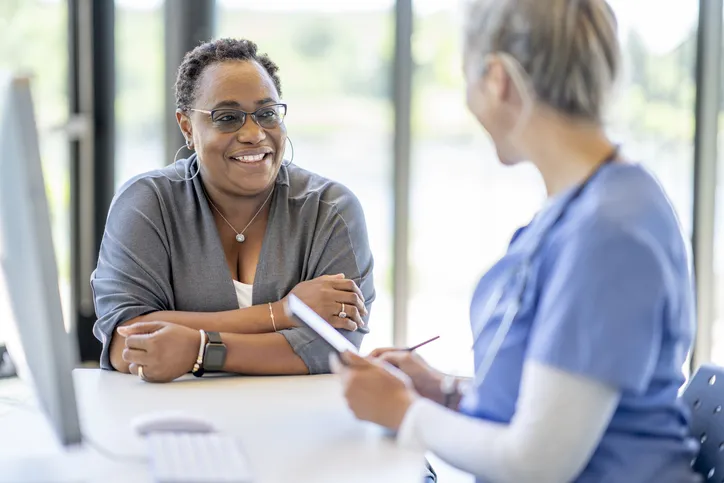 Dr. Stephanie Repole is a board-certified, fellowship trained surgeon specializing in breast surgery. She received her medical degree from Eastern Virginia Medical School (EVMS) in Norfolk, Va. and her Bachelor of Science degree from the University of Virginia in Charlottesville, Va. Dr. Repole's general surgery residency was completed at EVMS, and her Breast Oncology fellowship was completed at Baylor, Scott and White Health in Dallas, Texas. She serves as an Assistant Professor of Clinical Surgery at EVMS and as a Clinical Adjunct Faculty for Liberty University College of Osteopathic Medicine in Lynchburg, Va. Dr. Repole is a member of the American College of Surgeons, the American Society of Breast Surgeons, the L.D. Britt Surgical Society and has been recognized as a "Top Doc" for Breast Cancer Surgery numerous times by Coastal Virginia Magazine.
Sign up for our newsletter
We're committed to your privacy. Chesapeake Regional uses the information you provide to contact you about content. You may unsubscribe from these communications at any time.