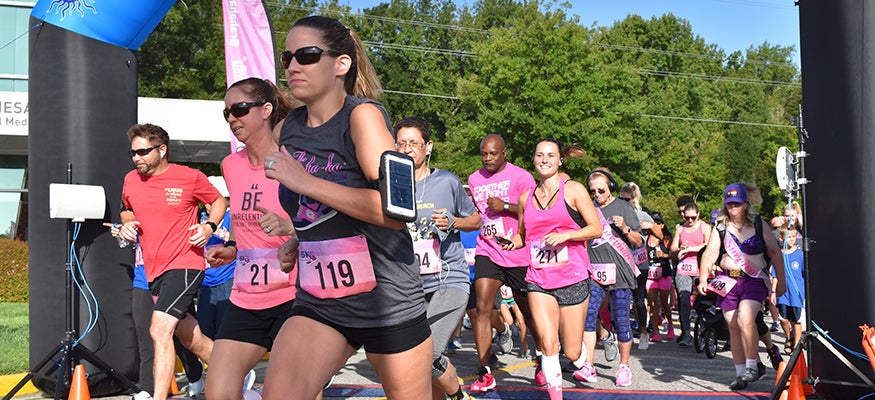 Overview
Chesapeake Regional Healthcare brings a broad range of care to the people of southeastern Virginia and northeastern North Carolina through Chesapeake Regional Medical Center and its affiliate services. A local, independent, community-focused organization, Chesapeake Regional offers area residents high-quality, technologically advanced health care delivered by people who openly display their care, concern and compassion.
Due to the volume of funding and sponsorship requests Chesapeake Regional Healthcare receives, we are unable to accept requests in person or by telephone. All requests must be submitted using the online application form below.
Requests should be made at least 90 days before the donation is required.
The requesting party must be a 501(c)(3) nonprofit or government nonprofit entity and provide a majority of its services in the city of Chesapeake or northeastern North Carolina.
The requesting party, program or event should support the continued health of the community Chesapeake Regional Healthcare serves and/or improve the quality of community services.
Preference is given to those projects that meet these objectives and are consistent with Chesapeake Regional Healthcare's mission and core values.
Chesapeake Regional Healthcare does not make contributions to individuals, political parties or political organizations.
Sponsorship Request Form
Each month, we receive numerous requests for contributions from many organizations and individuals. We regret that we are unable to fund all requests, so the following guidelines are in place to help us determine how to distribute our contributions.
For questions or concerns, please email sponsorships@chesapeakeregional.com.