What Makes Robotic Surgery a Mainstream Choice?
The future of medicine has arrived.
With enhanced surgical accuracy and procedures that have never been available, robotic surgery is here to stay. But how exactly does this type of minimally invasive surgery work?
It's not surgery on auto-pilot.
Despite its futuristic moniker, robotic surgery is not automated at all. This type of surgery is still accomplished by a surgeon who is dual trained in robotics and an applicable medical sub-specialty, such as general surgery, gynecology, gastroenterology, neurosurgery and more.
Tiny instruments allow for new possibilities.
To complete a robotic procedure, surgeons use a console to maneuver miniaturized instruments mounted on robotic arms. Their size allows them to fit where larger, hand-held instruments often cannot through an incision smaller than ever before. This has opened the door for doctors to offer surgeries that aren't available through other techniques.
Advanced tools deliver an improved view.
Robotic surgery also offers doctors more advanced optics compared to other surgical types, such as keyhole and traditional open surgery. The scope provides 3-D vision at a magnification 10 times larger than the naked eye. This expanded view of the anatomy and structures improves precision and safety.  
Fine-tuning can happen instantly.
The surgeon can see everything on a screen and make personalized adjustments in real time, just like traditional surgery. The patient is therefore offered the personalized experience and skill of a highly trained surgeon in combination with some of the most innovative tools available.
Robotics can offer a superior surgical experience.
While robotic surgery isn't available for everyone, it's a great option when it is appropriate. The combination of a smaller incision and a better-quality view for the surgeon can result in a faster recovery time, less pain, fewer complications, a shorter hospital stay and improved results.
It is important to remember that robotic surgery is not an option for every patient or every procedure. Traditional surgery can be just as safe and effective as robotic surgery depending on the specific situation. Speak with your surgeon to help you determine what options are best for you. 
Featured Image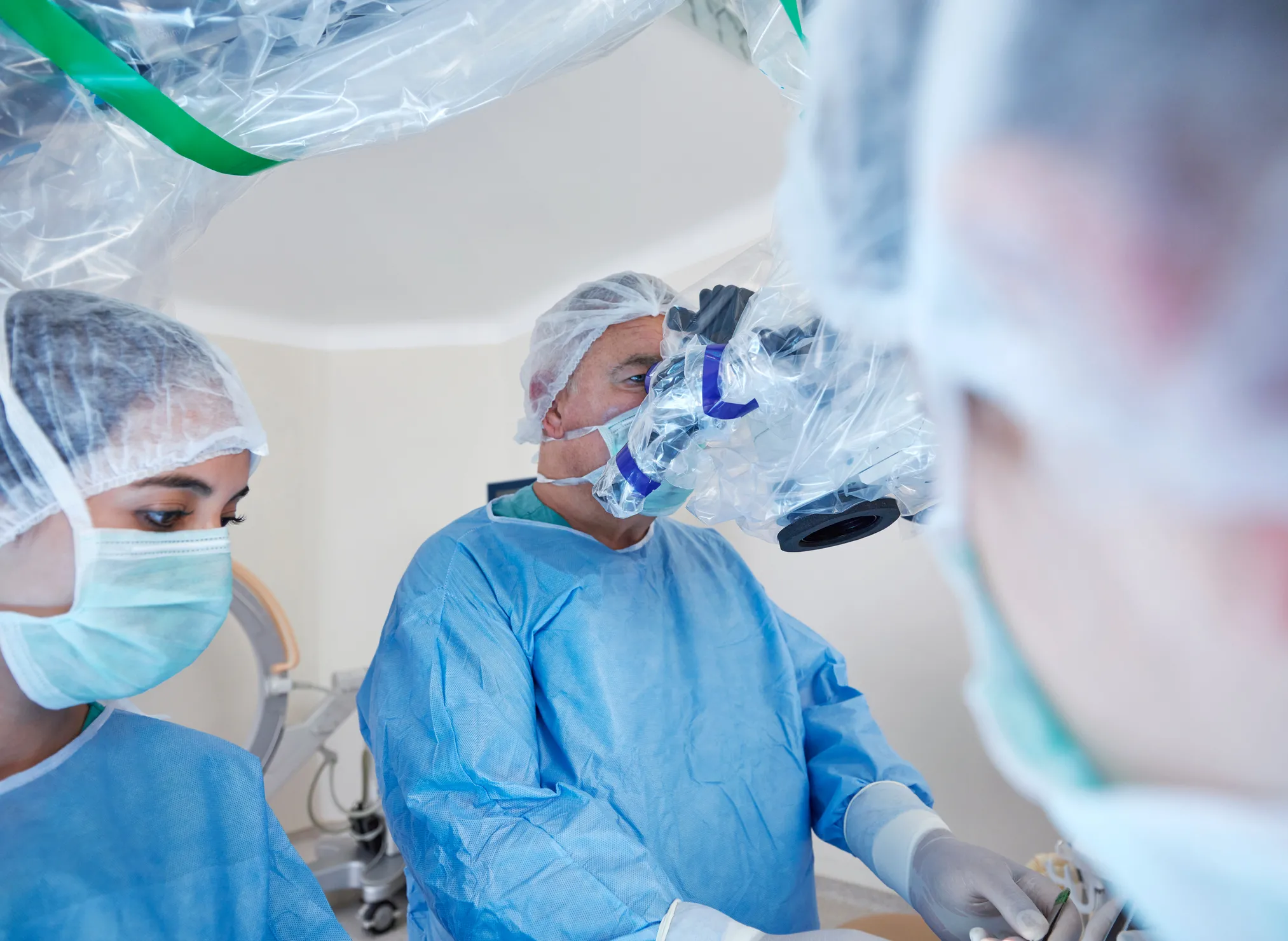 A board-certified general surgeon, Dr. Stephen Lin earned his medical degree from the University of North Carolina School of Medicine in Chapel Hill, N.C. and completed a residency in general surgery at Rush University Medical Center in Chicago. He previously spent time in private practice in Houston, Texas, where he was ranked in the 99th percentile by the Press Ganey patient satisfaction survey for three consecutive years. He was named a Coastal Virginia Top Doc in 2017 and 2018.
Dr. Lin specializes in advanced minimally invasive robotic, laparoscopic and single-site surgery techniques. He performs surgery on gallbladder, hernia, reflux and colon conditions with the da Vinci® surgical system. Dr. Lin is a fellow of the American College of Surgeons and a member of the American Hernia Society.
Sign up for our newsletter
We're committed to your privacy. Chesapeake Regional uses the information you provide to contact you about content. You may unsubscribe from these communications at any time.