Back Pain? A Neurosurgeon May be Able to Help
Do you have nagging or excruciating back pain?
The discomfort and irritation seem endless. So far no remedy has improved your condition. It may be time to see a neurosurgeon.
When a patient comes to me with back pain, they have usually exhausted their first line options, such as medications and exercises. They are often expecting me to send them straight to the operating room, but that's not always the case. In fact, the vast majority of back pain patients are released from my care without undergoing any surgery at all.
Surgeon and detective
In some ways, neurosurgery is a misleading term for everything my sub-specialty encompasses. Certainly, I specialize in surgery of the brain and spine, but I can offer so much more to my patients—especially when it comes to back pain.
More than 80 percent of the population will experience back pain at some point in their lifetime. In fact, according to the National Institutes of Health: back pain is the most common cause of job-related disability in the U.S. and is also a leading contributor to missed work days.
I see my role as both surgeon and detective when it comes to treating my patients, particularly those who have seemingly "exhausted" all other options when coping with back pain. To narrow down a diagnosis and create a new plan to reduce pain, I first work with them to get the history and origin of their discomfort, including injuries and work history. I search for red flags. Then I complete a physical exam focusing on strength, sensation and reflexes and review all images and diagnostic testing to-date.
Neurosurgeons are uniquely trained to read the data, as well as speak in-person with our patients to get a comprehensive and accurate diagnosis. That's because not all X-ray and MRI results will match the symptoms. I also like to hear from my patients to learn what they expect from their care.
After all this discovery, I work with my patients to come up with a tailored and comprehensive plan that fits their lifestyle and goals. While many have already tried non-surgical options, I offer new protocols that may work better for their revised diagnosis.
Non-surgical options may include the following:
Medications, including anti-inflammatory drugs
Physical therapy
Epidural steroid injections
Pain management injection therapy
If a patient is in excruciating pain, there are red flags that indicate something more serious. Sometimes the pain is simply unlikely to improve with non-surgical options, therefore surgery may be the best option.
Generally, typical back pain is the result of a disc herniation or degeneration. Surgical options for this can include disc replacement or spinal fusion. Both are now minimally invasive options and we have seen major advancements in these procedures over the last few years. However, both can impact quality of life in different ways. I partner with my patients to ensure they know both the advantages and disadvantages of the treatments they choose. I also encourage them to do their own individual research before coming to a final decision about their care.
Back pain can be life changing, but you have options. Search for a specialist who can take the time to help you find a personalized solution.
Featured Image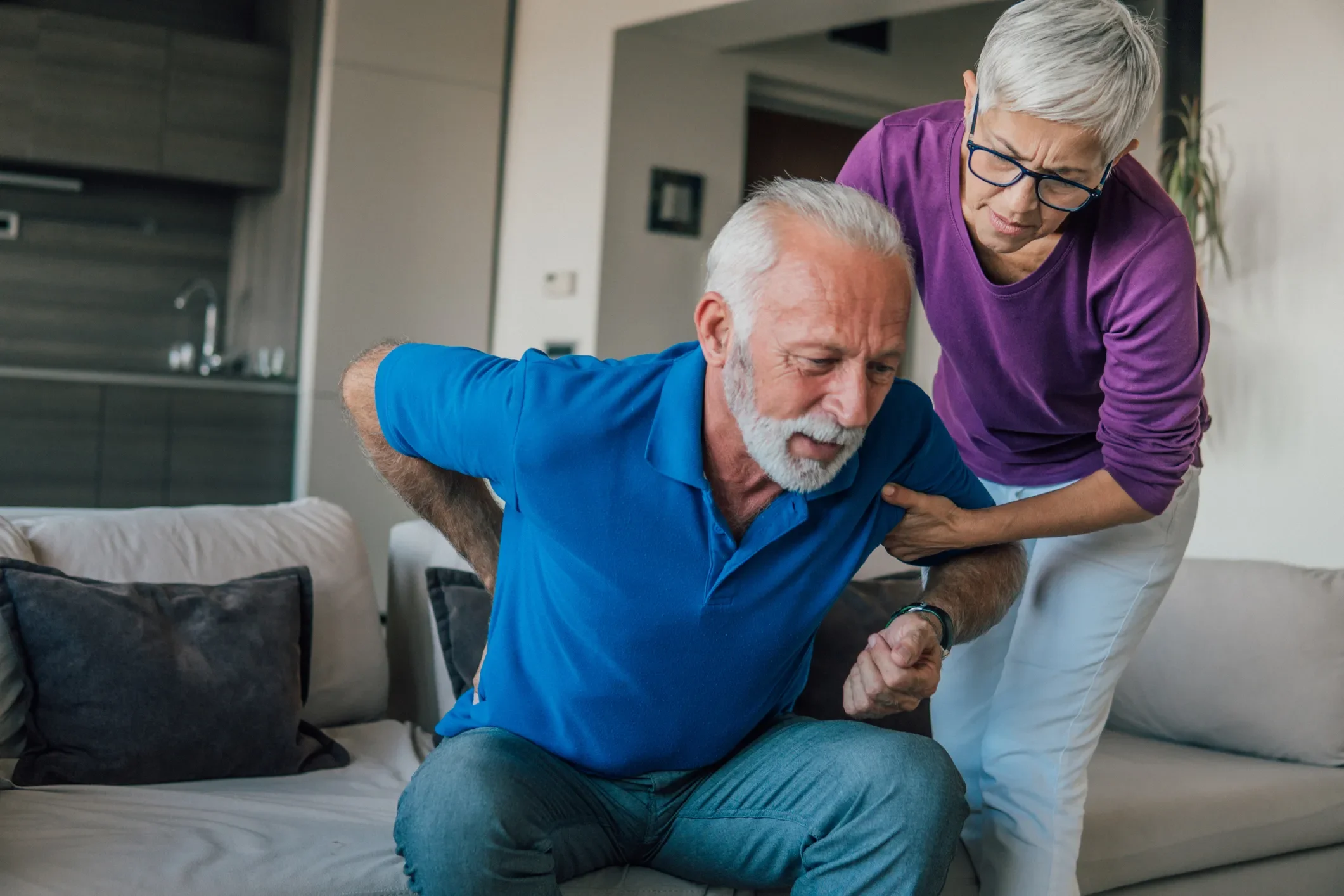 A board-certified neurosurgeon and fellow of the American Association of Neurological Surgeons, Dr. Shutack practices at Chesapeake Regional Neurosciences - Neurology, a part of Chesapeake Regional Medical Group. He received his medical degree from Temple University School of Medicine in Philadelphia and completed his general surgery internship and neurosurgery residency at the Medical College of Virginia in Richmond, Va. in 2002.
Sign up for our newsletter
We're committed to your privacy. Chesapeake Regional uses the information you provide to contact you about content. You may unsubscribe from these communications at any time.