Are You at Risk for Coronary Artery Disease?
A new technology offers improved care for patients with CAD.
According to the Centers for Disease Control, about 18.2 million adults, age 20 and older, in the United States suffer from coronary artery disease (CAD). CAD is the fatty build up in the arteries which supply vital blood to the heart muscle. The term is often used interchangeably with heart disease or hardening of the arteries.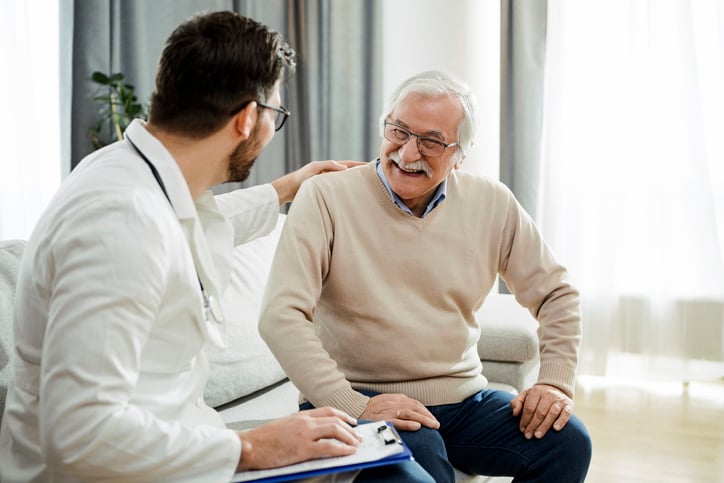 CAD happens over time, as these fatty deposits begin to build up in our arteries as early as our teen years. Enough of this fatty build-up, or plaque, will narrow the vessels and cause limited blood flow to the heart and eventually result in a heart attack. A sudden rupture of this plaque can also cause a blood clot to form, blocking blood flow to the heart or even the brain.
 The main risk factors for CAD include:
Inactivity
Being overweight
Smoking
A family history of heart disease
High cholesterol 
High blood pressure
Diabetes
If you have any of these risk factors, it's important to talk with your doctor.  If he or she believes you may be suffering from CAD, they will order a CT scan, which provides a detailed view of your heart and surrounding blood vessels. Traditionally, if a scan showed blockages or areas of concern, more tests, like a stress test, SPECT stress test or ECHO, were ordered to provide more information for the doctor. Waiting for these additional appointments risks valuable time.
Heartflow offers a less invasive screening option for non-emergency heart patients.
Now, with CT scans using Heartflow, doctors can get everything they need to know immediately. No extra appointments, wait time or discomfort for patients. The information from your CT scan is populated automatically to include the findings necessary for diagnosis. 
Your doctor can then find the right treatment for your concern--from medication management, to stents, to bypass surgery. The biggest benefit of this technology is the ability to skip invasive procedures in lieu of medication management, which has been proven to effectively treat certain types of blockages.
If you have any of the following heart attack symptoms, it is important to visit an Emergency Room right away:
Angina (chest discomfort or constant uncomfortable sensation), which can feel like squeezing, pressure, aching, burning
or numbness. This may be felt in your chest, left arm, right arm (less often). It sometimes can be felt in both arms and jaw or sometimes in the jaw or neck alone.​
Exhaustion or weakness
Dizziness or lightheadedness
Nausea
If a patient comes to the ER with any of the above heart concerns, they can benefit from Heartflow too. This new technology allows doctors to more quickly diagnose and treat patients with emergent heart concerns. If a CT scan with Heartflow does not find any major blockages (and there are no other serious conditions that need to be excluded), patients can be discharged sooner for in-office management.  
Heartflow is available only at the nation's top heart hospitals. Chesapeake Regional Healthcare has invested in this leading-edge technology, which is advantageous to patients. It's a quicker and more precise way to determine treatment options for emergency coronary patients. 
If you think you are at risk for CAD--don't delay. Talk to your physician today.
Featured Image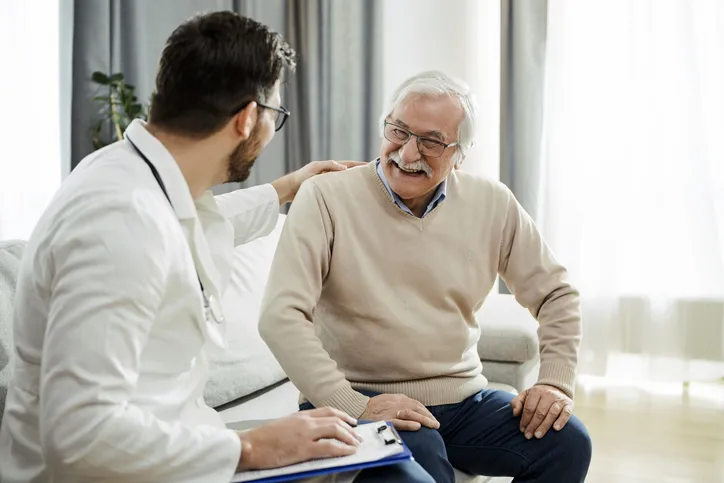 Dr. Ashesh Buch is a cardiologist who practices with Chesapeake Regional Cardiopulmonary in both the Chesapeake, Va. and Camden, N.C. offices. He received his medical degree from the University of Birmingham in Birmingham, United Kingdom, where he also completed a cardiology fellowship. He also completed a fellowship in interventional cardiology at Washington Hospital Center in Washington, D.C. He is board-certified in interventional cardiology, cardiovascular disease and internal medicine. He is a member of the Royal College of Physicians. ​
Sign up for our newsletter
We're committed to your privacy. Chesapeake Regional uses the information you provide to contact you about content. You may unsubscribe from these communications at any time.