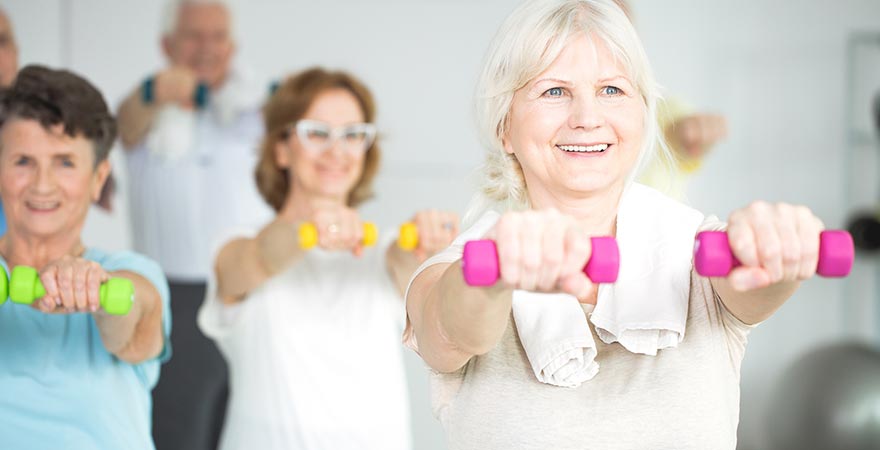 Have fun and move to the music through a variety of exercises designed to increase muscular strength, range of movement and activities of daily living. Hand-held weights, elastic tubing with handles, and a Silver Sneakers ball are offered for resistance. A chair is available if needed for seated or standing support. Call 757-312-6132 to learn how you can sign up today!
Date
Every Tuesday
Time
10:00 - 10:45am
Maximum class size is 16 members due to COVID restrictions. Call on Friday for a Monday reservation. Please limit 1 class per day per member. There are no Saturday classes at this time.
Reserve your space for class by calling 757-312-6132 24 hours in advance.
Similar Classes