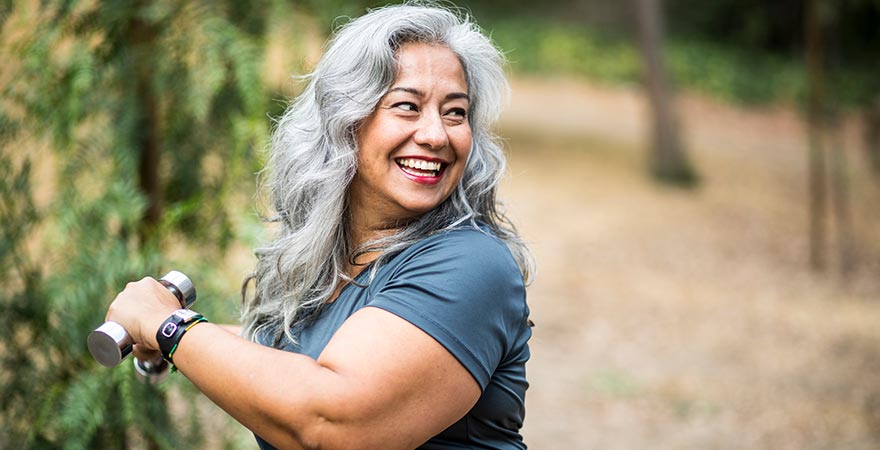 Combine fun and fitness to increase your cardiovascular endurance power with a standing circuit workout. This medium-intensity Silver Sneakers class focuses on building upper-body strength work using hand-held weights, elastic tubing with handles, and a ball is alternated with non-impact aerobic choreography. A chair is offered for support, head-to-toe stretching, and complete relaxation in a comfortable position.
Date
Every Monday, Wednesday and Friday
Time
9:45am - 10:30am
Maximum class size is 16 members due to COVID restrictions. Call on Friday for a Monday reservation. Please limit 1 class per day per member. There are no Saturday classes at this time.
Reserve your space for class by calling 757-312-6132 24 hours in advance.
Similar Classes