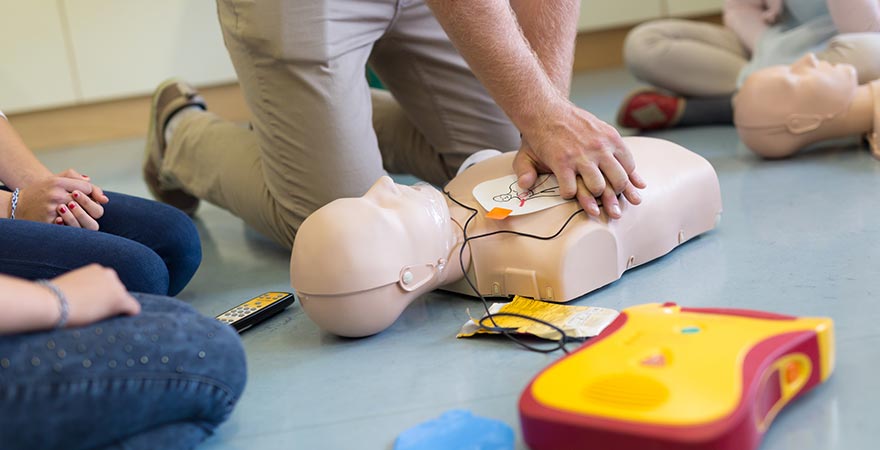 This course teaches one and two-person CPR, how to clear an obstructed airway, advanced airway management for adults, children and infants, as well as how to use various barrier devices and Automated External Defibrillation (AED).
Pre-registration is required. The registration fee is $80 and will cover the cost of the textbook. A 24-hour cancellation notice is required to cancel your class, and a $15 administrative and textbook fee will be charged. A two-year certification will be issued upon the successful demonstration of skills.
2019 Class Dates
One Saturday a month.
Saturday, Jan. 26
Saturday, Feb. 16
Saturday, March 9
Saturday, April 20
Saturday, May 18
Saturday, June 8
Saturday, July 20
Saturday, Aug. 17
Saturday, Sept. 14
Saturday, Oct. 19
Saturday, Nov. 16
Saturday, Dec. 14
Times
Learn more about all of our CPR class offerings here, and call the Lifestyle Health & Fitness Center at 757-312-6132 for more information.
Similar Classes