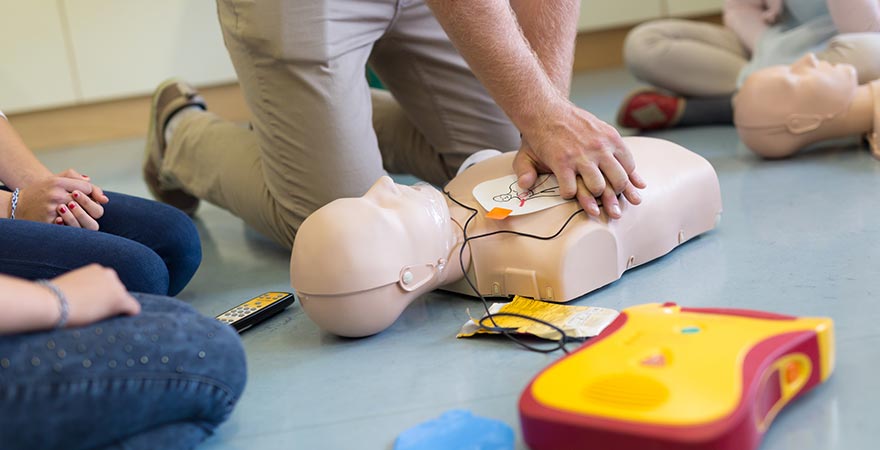 BLS (For Health Care Providers Only) In-class Course
This course will teach one and two person CPR, team dynamics, how to clear an obstructed airway, advanced airway management for adults, children, and infants, how to use various barrier devices, as well as an Automated External Defibrillator (AED) device. A two-year AHA certification e-card will be issued upon successful demonstration of skills and after passing a written test.
$80 fee (includes textbook)
2022 Class Dates
One Saturday a month
Times
HeartCode BLS (*For Health Care Providers Only) Blended Course (online & in-person skills check)
HeartCode BLS is the AHA's blended learning delivery method for the BLS Course. HeartCode blended learning delivers quality resuscitation education regardless of where providers are located and gives them more control to complete the course at their own pace. Providers first complete the online portion of HeartCode BLS and then complete a hands-on skills session with our instructor.
$80 fee (includes online link and skills check)
Skills Check: Call to schedule
Learn more about all of our CPR class offerings here, and call the Lifestyle Health & Fitness Center at 757-312-6132 for more information.