My Brain Tumor Story
Steve Bass
Age 87
Chesapeake, VA
In August of 2021 I was at the end of a four-day trip to Maryland when my head began to hurt. On Sunday, the final day of the trip, I suggested to my wife that we get on the road toward home, where the headache continued.  
After returning to Chesapeake, it still hurt. The next day, I made an appointment to see my primary care provider who referred me to an optometrist. By that time I was also experiencing double vision in my left eye. After an initial exam, my optometrist's concern was apparent. She sent me immediately, referral form in hand, to the Emergency Department at Chesapeake Regional Medical Center.
In the Emergency Department, I was swiftly surrounded by a team of doctors. My visit became an overnight stay, where teams of doctors continued to assess me. That's when I met Dr. Mary H. Cobb, my neurosurgeon from Chesapeake Regional Healthcare. I soon learned that I had a brain tumor and needed to have an operation in the immediate future. I was shocked. Other than the persistent headache, I had no pain.
By the next week Dr. Cobb, together with Dr. Joseph Koen, performed my surgery. Dr. Cobb is a fantastic doctor. Not many people can do the intricate surgeries she does. She made me feel comfortable and prepared for what to expect in my recovery. My surgery was on Friday, Sept. 10, 2021, and on Monday I "came to." I remember telling the nurses that I didn't need to be in the hospital. I felt fantastic! I was finally free of all pain.
Five days after my surgery, I was released to go home and had very few problems getting back on my feet and back to my life. Without any rehabilitation therapy, I got better quickly. I followed the doctor's orders–something I have done all of my life. I credit my doctors for the excellent care and my lifestyle for such a fast recovery.
I am 87 years old, and I have been working out at the Lifestyle Center at Chesapeake Regional Healthcare for 20 years. I try to stay in shape, I don't drink alcohol and I have never smoked.
It turns out I had a metastatic prostate tumor. Pathology results determined that abnormal cells traveled from my prostate to my brain. After surgery I had 10 doses of radiation and regularly scheduled MRIs to check on the status of my cancer. On the afternoon of my last MRI, Dr. Mathew Sinesi, the radiation oncologist from the Priority Toyota Cancer Center, gave me a personal call to tell me I was in perfect health and that I did not need any more radiation. I appreciated that personalized, same-day call.
Since my surgery I have had a few follow-up appointments with Dr. Cobb. However, now that I am more than a year out, I am being seen on an as-needed basis. I continue my urology follow-up care too.
All the doctors and hospital staff that I saw, during my hospital stay and during outpatient care, were as nice as can be. I have nothing but praise for my care team. I just can't say it enough!
Before Surgery Axial T1 With Contrast

After Surgery T1 With Contrast

 

Before Surgery T1 With Contrast

After Surgery T1 With Contrast

 

Before Surgery Sagittal T1 With Contrast

After Surgery Sagittal T1 With Contrast

 
Dr. Cobb and an interdisciplinary team of oncologists, radiation oncologists, radiologists, pathologists and neurosurgeons meet monthly at a brain tumor conference to discuss how they can best work together as a team to optimize treatment for patients like Mr. Bass. ​
Featured Image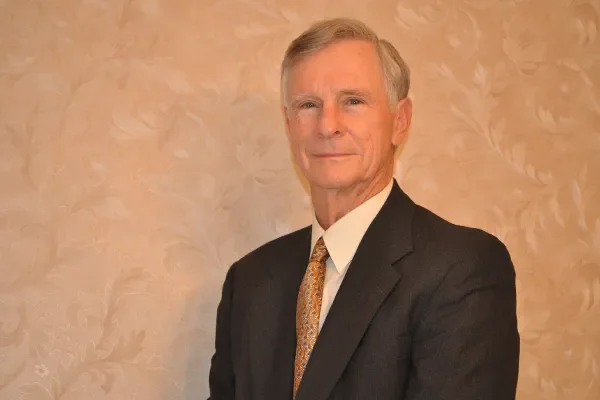 Sign up for our newsletter
We're committed to your privacy. Chesapeake Regional uses the information you provide to contact you about content. You may unsubscribe from these communications at any time.