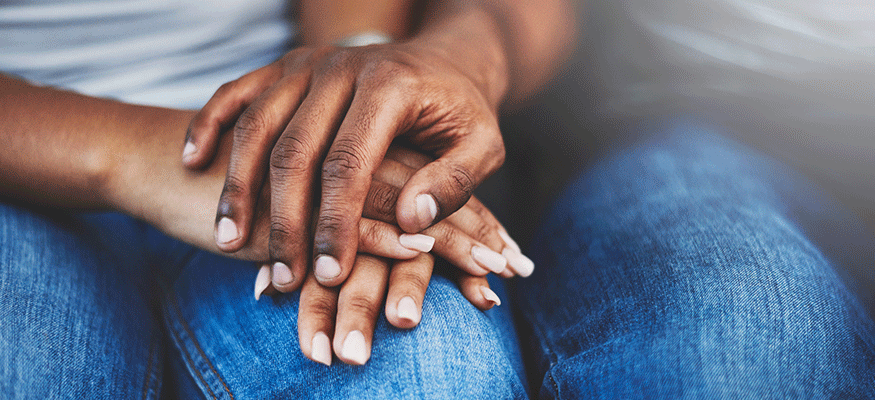 Overview
A hospital chaplain is a religious leader, such as a minister, priest, rabbi or imam, who is charged with providing spiritual and pastoral care at a hospital, medical center or health care facility. As a member of the clergy, a hospital chaplain is a trained, certified and endorsed representative of their faith group and is available to serve patients, families and employees.
At Chesapeake Regional Healthcare, our chaplains "journey with" patients and their loved ones to communicate empathy, understanding and the presence of God. They conduct spiritual assessments to serve patient needs, design and lead religious ceremonies, prayers, worship and rites. They also provide counseling to staff, patients and family members, pastoral care and religious advice to the institution. Chaplains at Chesapeake Regional Healthcare are supported by Chaplaincy Care Volunteers who also provide services to patients, families and staff.
When to Call a Chaplain
After the diagnosis of a devastating disease

To provide religious ministry including prayer, blessings or religious rituals

For support and prayer before a surgery or procedure

For assistance with tough questions or to help in clarifying meaning and life values

For sacraments of communion, anointing or baptism

If you or a loved one are lonely, depressed, suicidal or anxious

For assistance with end-of-life decision-making or biomedical ethical issues

To receive assistance with advanced directives

For support during a life-altering medical event, such as, incapacitation, disfigurement or rehabilitation

In times of impending death, bereavement or grief

If you need a referral to outside clergy of faith groups or other support groups

To provide assistance with palliative care
Pastoral Care for Employees
Pastoral care and confidential counseling is also available for hospital staff members who may have personal, relational, family or job-related concerns. Chaplains are available to provide services for staff on topics such as:
Death and dying

Grief

Stress management

Self-care
Contacting Pastoral Care
To reach a chaplain while in the hospital, please ask your nurse to page the chaplain on call. Alternatively, a chaplain can be reached at 757-312-2178 during normal business hours.
If it is an emergency or after 9pm please request that the Nursing Supervisor request chaplaincy services.
Other Opportunities for Spiritual Support
Blessing of the Hands
During Hospital Week, the Chaplains and the Chaplaincy Care Volunteers bless the hands of all who desire this sacrament at all Chesapeake Regional Healthcare facilities.
Prayer Service
A weekly prayer service is offered every Wednesday from noon until 1pm in the Chapel.
Communion
For those who desire it, Communion is provided every third Wednesday in the Chapel between noon and 1pm Communion is also offered throughout the hospital on Christmas Eve and Easter Sunday.
Memorial Service
An annual memorial service is held at the Lifestyle Health & Fitness Center for all families who have lost a loved one at the hospital or in a Chesapeake Regional Healthcare facility.