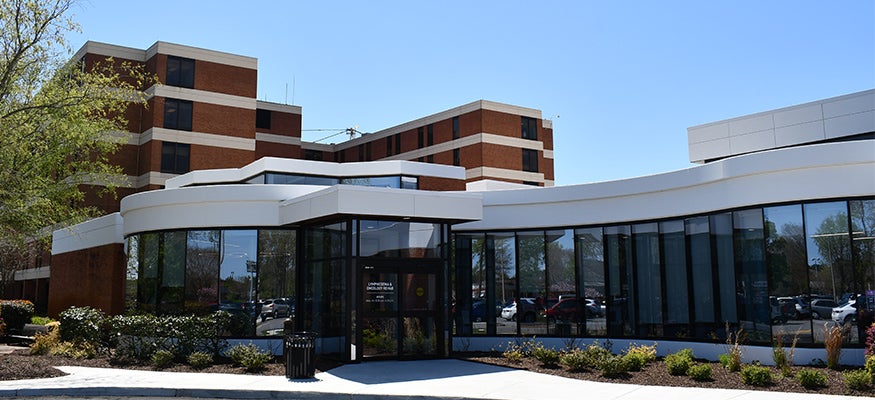 Serving Patients for 22 Years.
This new clinic was created to offer greater support for patients who need specialized physical therapy. Innovative treatment options are increasing cancer survival rates, but many patients require rehabilitative therapy as a result of their cancer treatment. The therapists at the Lymphedema & Oncology Rehabilitation Clinic will be able to help patients thrive.
Staffed with Certified Therapy Specialists, the 1,355 sq. ft. facility features private therapy rooms, all new exercise equipment, a bright open area and its own entrance.
The onsite rehabilitation team includes four Lymphedema Certified Therapists and two Oncology Certified Therapists, including the area's only PORI (Physiological Oncology Rehabilitation Institute) oncology rehab certified therapist.
Chesapeake Regional's Lymphedema program has been serving patients for 22 years. It is the area's longest running clinic and with four Lymphedema Certified Therapists to help patients reduce swelling and complications resulting from damaged lymph systems, Chesapeake Regional has one of the area's largest Lymphedema treatment programs.