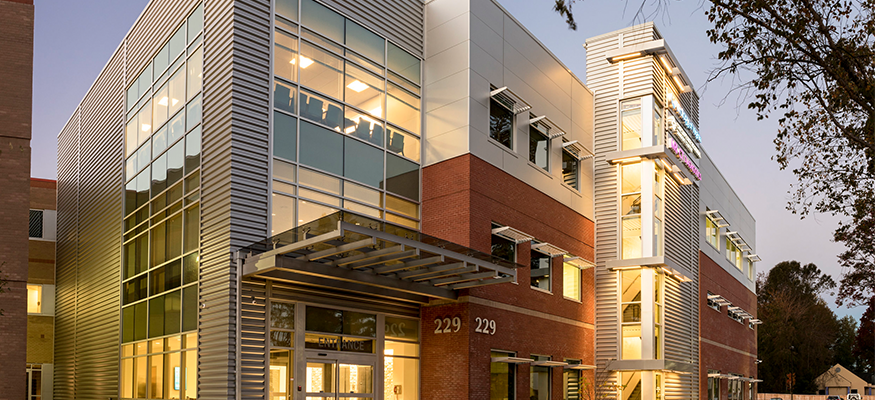 A partnership between Urology of Virginia and Chesapeake Regional, this three-story outpatient ambulatory surgery center offers patients on-site comprehensive urological and urogynecological care including minimally invasive surgeries striving to optimize the patient experience and promote quick healing.
Services
The ambulatory surgical center provides the latest in urological and gynecological surgery, including minimally-invasive techniques and procedures that preserve sexual function and continence.
Treatments
Cystoscopy
Cystoscopy is a procedure that allows your doctor to examine the lining of your bladder and the tube that carries urine out of your body (urethra). Cystoscopy is most often done as an outpatient procedure. Before the procedure you will empty your bladder. Then you will be placed on an exam table. A liquid or gel local anesthetic may be used on your urethra. The average cystoscopy takes about 5 to 10 minutes. A hollow tube (cystoscope) equipped with a lens is inserted into your urethra and slowly advanced into your bladder.
Shockwave Lithotripsy
Extracorporeal shock wave lithotripsy is a technique for treating stones in the kidney and ureter that does not require surgery. Instead, high energy shock waves are passed through the body and used to break stones into pieces as small as grains of sand. Because of their small size, these pieces can pass from the body along with the urine. The lithotripsy procedure should take about 45 minutes to 1 hour.