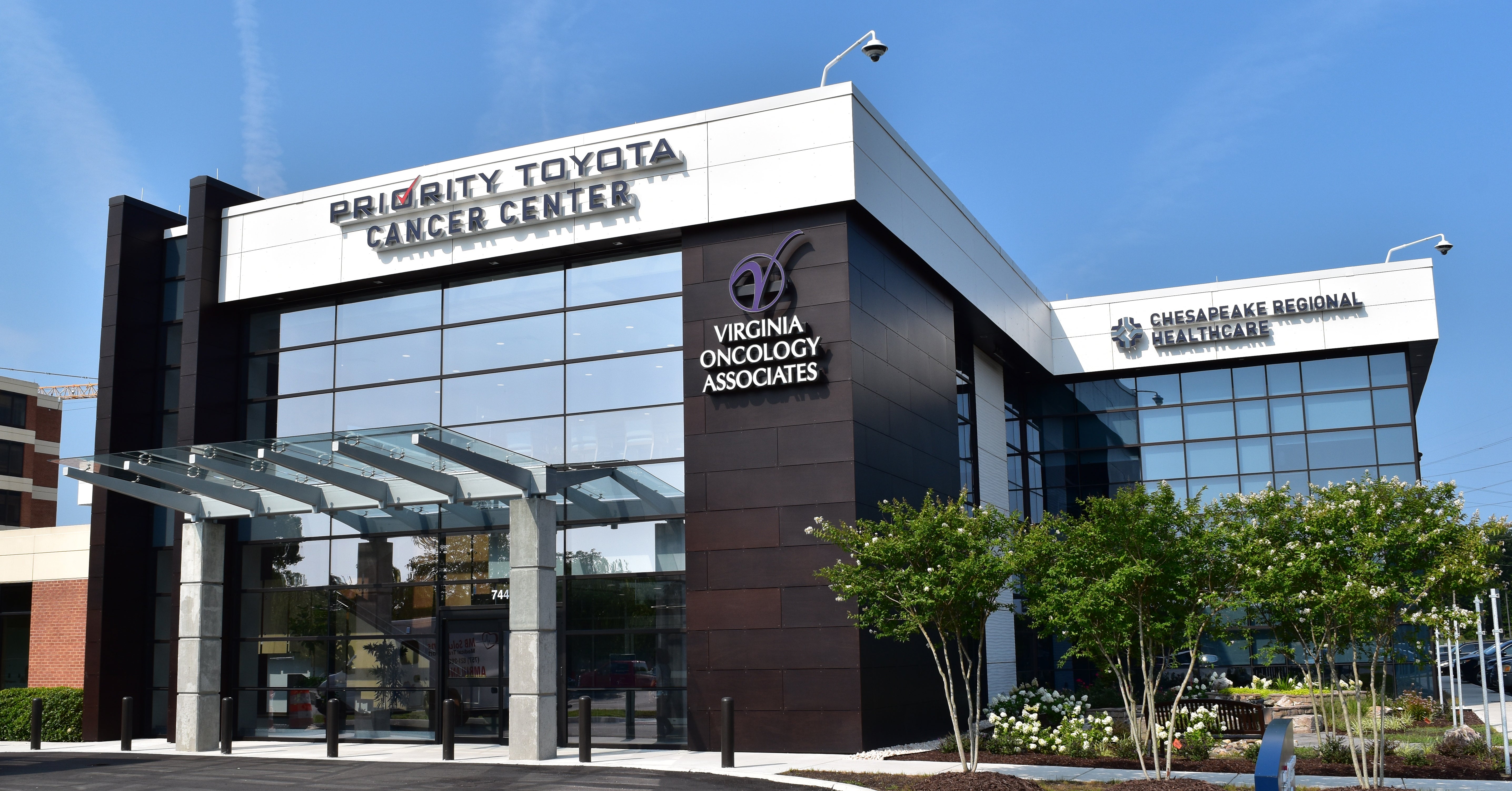 Since 1995, we have specialized in providing the full range of care needed by cancer patients. The new Priority Toyota Cancer Center features an additional 12,000 square feet of space and provides comprehensive cancer treatment, closer to home, for the area's residents. The new facility now houses a clinical practice, Virginia Oncology Associates, on the second floor.
Patient Care Team
Board-Certified Radiation Oncologists, Dr. Mathew Sinesi and Dr. Christopher Sinesi
Certified Dosimetrist
Nurses who specialize and are certified in the care of oncology patients
Board-Certified Physicists
ARRT registered Radiation Therapists
Dedicated Cancer Program Navigator/Social Worker
Registered Dietitian
Support staff to greet and escort patients to all areas of the cancer center
For general questions, email our team at CancerCare@ChesapeakeRegional.com.