Eating for Cancer Treatment
Prepare for cancer treatment with proper nutrition.
If you're preparing to undergo cancer treatment, it's important to take care of your whole self. Nutrition plays a huge role in how you feel before, during and after chemotherapy and radiation.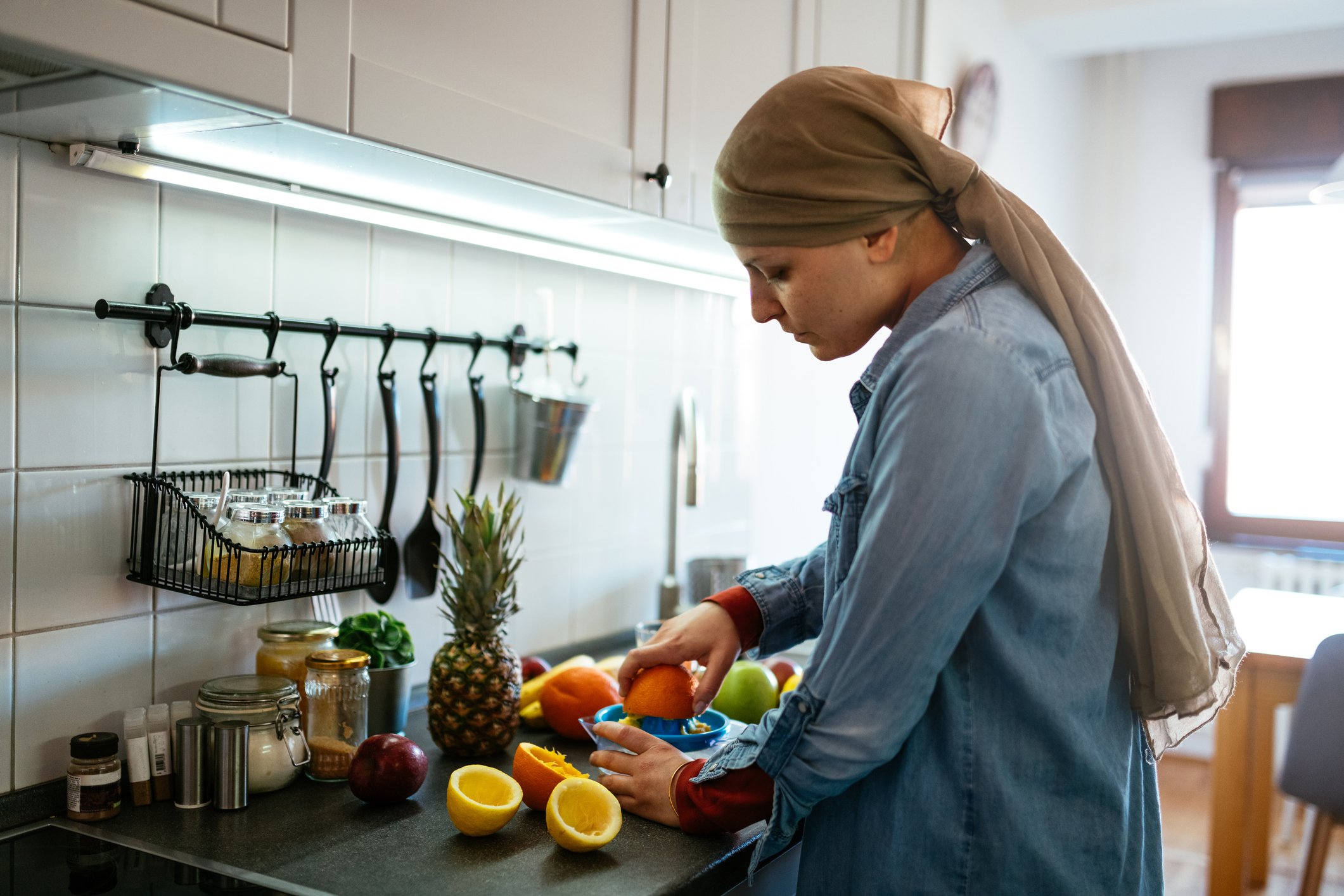 Statistics show that severe malnutrition and weight loss are detrimental during radiation and chemotherapy. Patients with adequate nutrition are able to better tolerate treatment. 
The following are tips that I share with my patients to help them prepare for their best nutritional state possible before treatment:
Try to maintain your current weight. Now is not a good time to try to lose if you're overweight.
Try to gain weight if you are underweight.
Drink plenty of water. 
Make sure you are eating good sources of protein such as fish, lean meat, poultry, milk and eggs. If you are a strict vegetarian, focus on legumes, nuts, and seeds, including peanut butter.
Eat plenty of colorful fruits and vegetables, so that your body is full of cancer fighting nutrients.
Limit processed foods.
Talk with your cancer care team about any existing nutrition-related concerns such as reflux, constipation or weight loss. Your team wants to help support you and address concerns before they become unbearable.
Having a plan to meet your nutritional needs during treatment can also be an advantage. While many people experience few to no side-effects from treatment, it's important to be prepared:
Have bland foods, such as saltine crackers, dry toast, pretzels, plain noodles and rice available.
Stock up on plenty of fluids like broth soups, bottled water, sports drinks, juice, decaffeinated tea, clear sodas, popsicles, flavored ice, gelatin and ginger ale. 
Stock your pantry and freezer well. Have easy-to-prepare healthy foods available that you enjoy. For example, cook in advance and freeze small, meal-sized containers of homemade soup and casseroles so they are at-the-ready when you aren't feeling your best.
Have foods readily accessible that require little-to-no preparation, such as yogurt, peanut butter, cheese and crackers, tuna, fruit cups, single-serving frozen vegetables, cereal bars, pudding cups, finger sandwiches, sherbet or cream cups.
When your family and friends ask how they can help, suggest meal preparation and grocery shopping. Be sure to tell them if there are certain foods you are allergic to, you don't like or can't eat very well. 
Perhaps most important in any plan for
upcoming cancer treatment
: think positively! Your cancer care team is there to support you along the way. Be sure to be open and honest about any fears or concerns you may have so they can work with you to alleviate them. 
Stefanie Greer is a Registered Dietitian at Chesapeake Regional's Toyota Cancer Center. She provides comprehensive cancer care by offering on-site, one-on-one nutrition services to patients receiving cancer treatment including chemotherapy and/or radiation.  Stefanie enjoys helping her patients thrive during cancer treatment by equipping them, and their caregivers, with the necessary tools to help combat treatment-related challenges that can significantly impact their nutrition.
Featured Image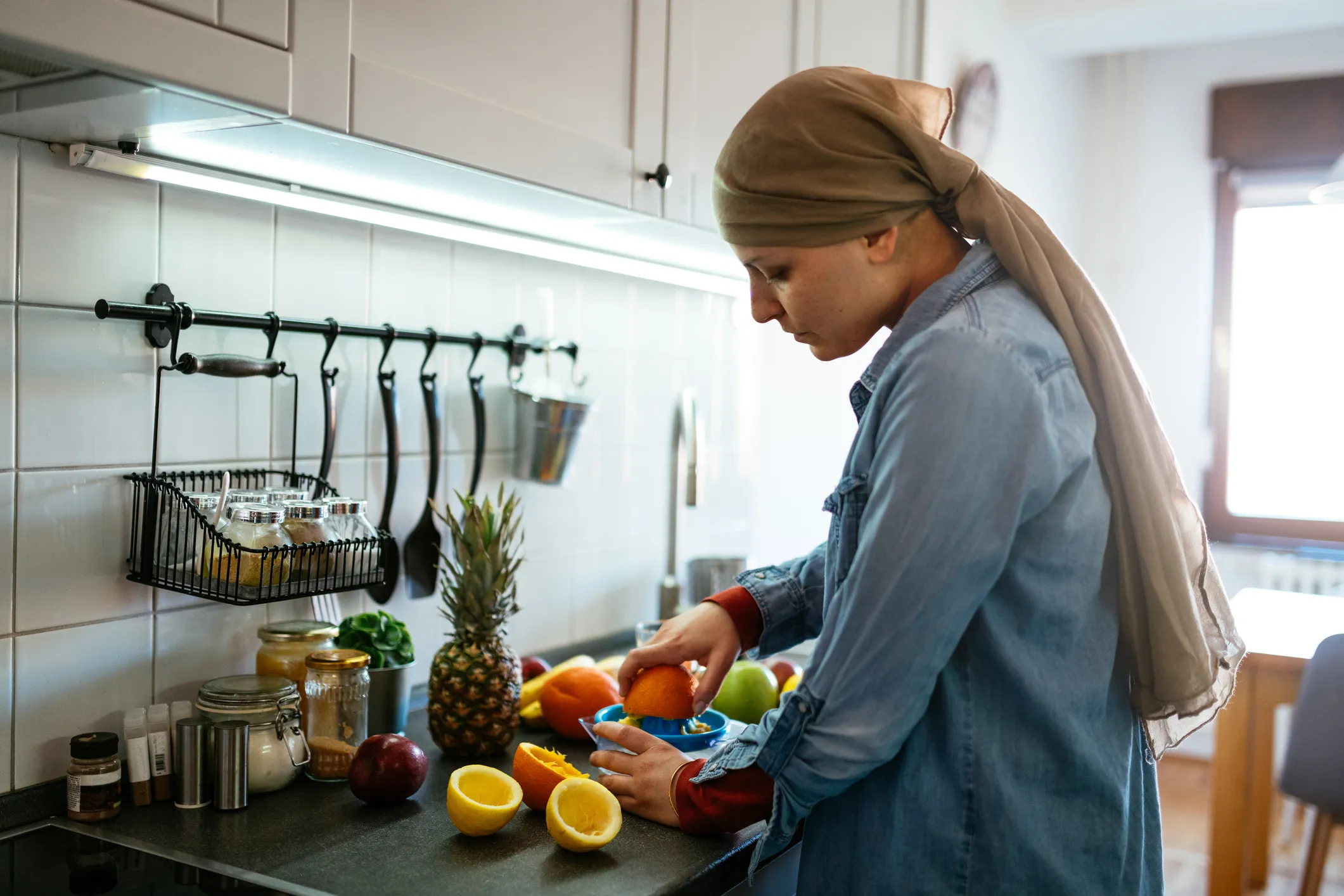 Sign up for our newsletter
We're committed to your privacy. Chesapeake Regional uses the information you provide to contact you about content. You may unsubscribe from these communications at any time.