Wound Care Can Help with Prostate Cancer
Help dealing with a leading cause of cancer.
Prostate cancer is the most common cancer in men. It is the second leading cancer that kills men and approximately one in seven men will be diagnosed with prostate cancer in his lifetime. The average age at the time of diagnosis is 66 with the majority of cases occurring in men 65 years of age or older. Although there are many treatments for prostate cancer, they can come at a cost. Wound care can help deal with these side-effects.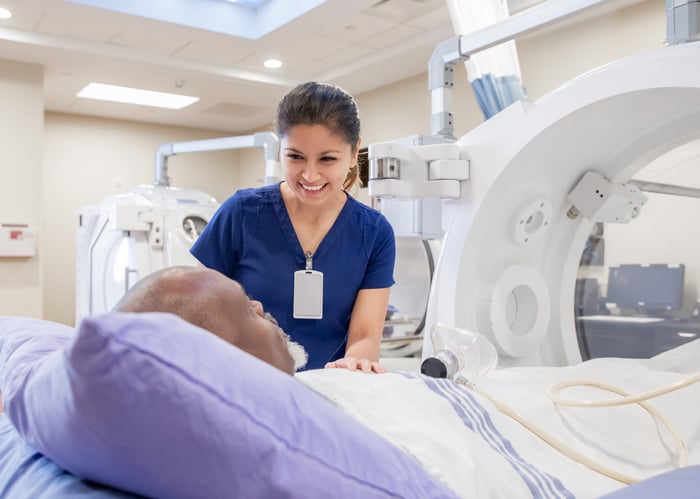 The downside of treatment.
Once prostate cancer is diagnosed, there are two main radiation treatment options, including external beam radiation therapy (EBRT) or brachytherapy (internal radiation therapy). Both options have several sub-types of treatments. However, these treatment options can be accompanied with possible side effects that are unpleasant for the patient. 
These symptoms include: 
Bowel problems leading to a condition called radiation proctitis. Radiation proctitis can lead to diarrhea, rectal leakage and blood in the stool.
Bladder issues, which are also a result of irritation from radiation. This can lead to a condition called radiation cystitis which causes frequent urination, burning sensation while urinating and/or blood in the urine.
Urinary incontinence.
Impotence.
How wound care can help.
The side effects of radiation can be treated with hyperbaric oxygen therapy (HBOT). Hyperbaric oxygen therapy involves exposing the body to 100% oxygen at a pressure greater than what is normally experienced. Studies have found that the use of HBOT to treat radiation proctitis is likely to be beneficial in most cases and can improve quality of life post radiation therapy. HBOT addresses the lack of oxygen in radiation-damaged cells by increasing the amount of oxygen within the tissues to aid in recovery.
Featured Image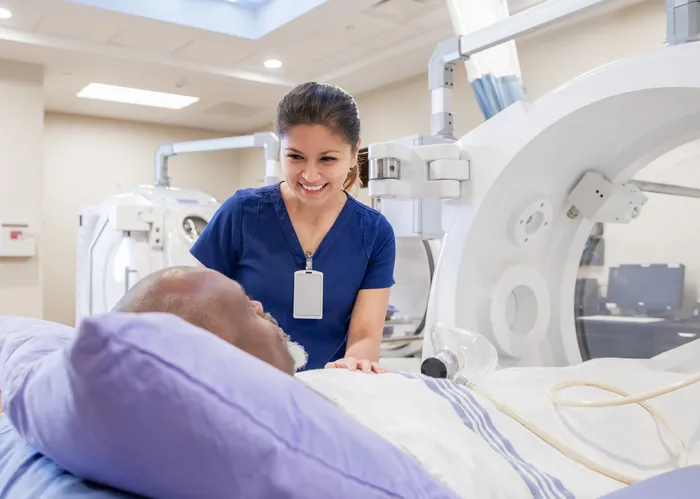 Dr. Anthony Viol is a board-certified plastic surgeon and a Medical Director at Chesapeake Regional Medical Center's Advanced Wound Care & Hyperbaric Center. Dr. Viol received his medical degree from Eastern Virginia Medical School in Norfolk, Va., where he also completed a residency program in general surgery. He completed a fellowship in plastic surgery at Duke University in Durham, N.C. and has vast experience caring for slow-to-heal wounds and the surgical treatment of skin concerns.
Sign up for our newsletter
We're committed to your privacy. Chesapeake Regional uses the information you provide to contact you about content. You may unsubscribe from these communications at any time.