When Should I Worry About My Cough?
Certain symptoms can signal your cough is urgent.
In today's world, an ongoing cough is enough to get anyone's attention, but certain symptoms can signal that your cough is urgent.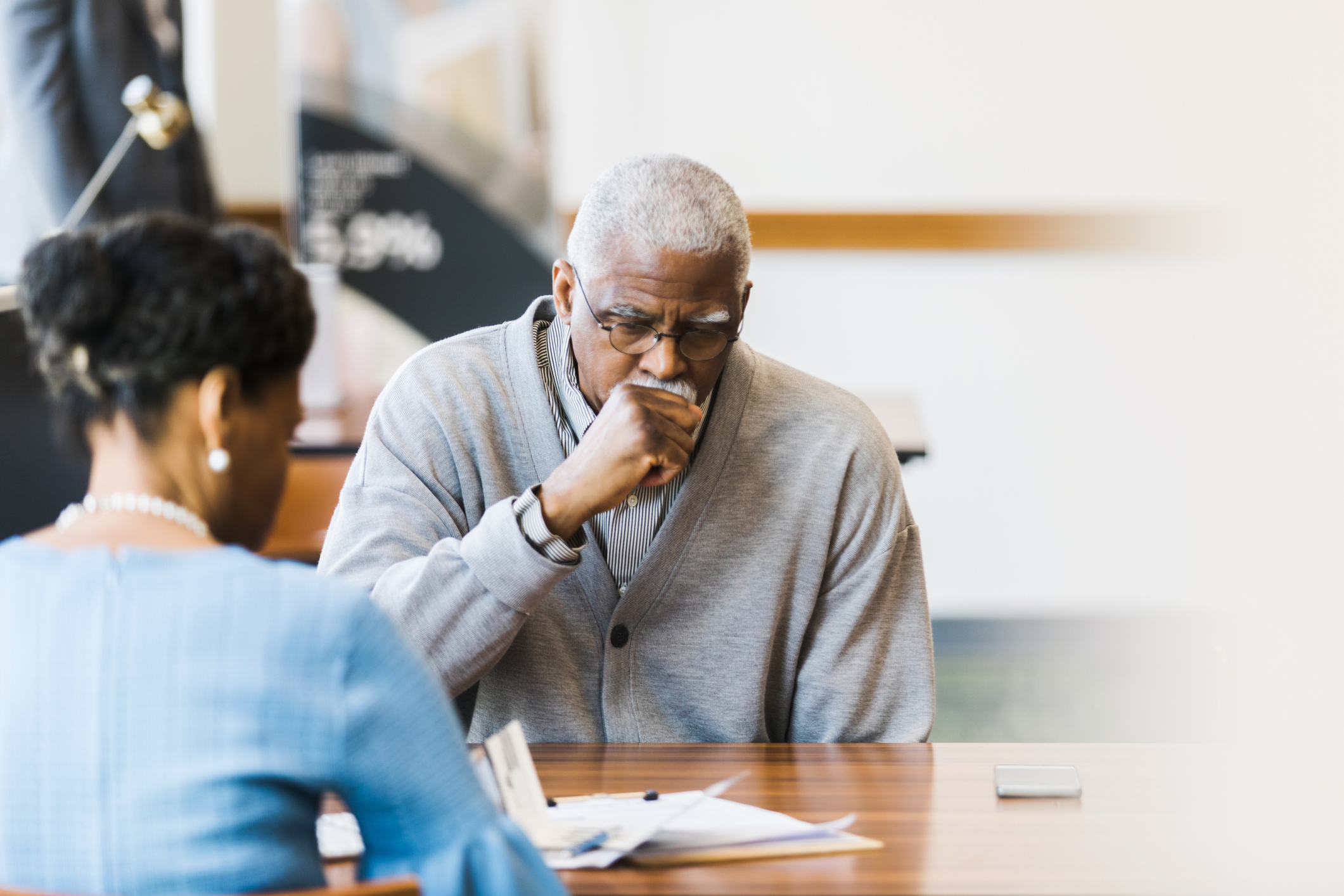 It is not possible to label one type of cough, wet or dry, as more worrisome than the other. That's why patients should consider seeking a physician's help if the cough is associated with:
Coughing up blood
Chest pain
Fever
Shortness of breath
Loss of appetite 
Weight loss
Change in voice
You should also seek the advice of a physician if your cough has lasted for more than three weeks without an obvious, explainable cause. 
What causes a long-term cough?
Cough occurs due to the stimulation of a cough reflex arc, which is the result of irritated receptors that are present in various parts of the body. Many conditions and diseases can cause you to cough, making it important to be conscious of coinciding symptoms. 
There are 3 types of cough: 
Acute cough
Acute cough is a cough that lasts up to three weeks. The most common cause of acute cough is a respiratory tract infection, which could be viral or bacterial like influenza infection, pneumonia, bronchitis or COVID-19 (see What If I Think My Cough is COVID-19? below). Other causes of acute cough include COPD or asthma exacerbation, acute pulmonary edema or allergic reaction.   
Subacute cough
Subacute cough can last from three to eight weeks. The most common cause of subacute cough is postinfectious cough. Upper airway cough syndrome and some other types of chronic cough can also cause this type of cough and can subside without any intervention within eight weeks from onset.
Chronic cough
Chronic cough is when a cough persists for more than eight weeks. Common causes of chronic cough are upper airway cough syndrome, which could be due to postnasal drip; asthma and gastroesophageal reflux disease. Other less common causes of chronic cough include medication side effects, bronchiectasis, chronic lung infections, interstitial lung disease, cough variant asthma, occupational asthma, recurrent aspiration, foreign body or psychogenic cough.
What over-the-counter options are best for a cough?
Patients who have symptoms of allergies can try over-the-counter allergy medications like loratadine or cetirizine. Patients without significant allergy symptoms can try a combination of antihistamine-decongestant like brompheniramine–pseudoephedrine. Cough due to reflux can be treated with over-the-counter antireflux medications. I would suggest contacting your physician if the short trial of these remedies do not help with the cough.
What if I think my cough is caused by COVID-19?
Unfortunately there are no specific characteristics of cough due to a coronavirus infection. However, a certain group of patients who are at high risk and with other symptoms should consider evaluation by a physician for COVID-19. Those who are at high risk for complications like seniors, those with immunosuppressive conditions, patients with diabetes mellitus and patients who are on dialysis or in a nursing home should have a low threshold to get tested for COVID-19.
Also, health care workers, people who work at other high-risk facilities like grocery stores, and anyone who has had close contact with someone with a diagnosis of COVID-19 should be tested if they develop a cough. Those who develop a new cough with fever, body aches, shortness of breath or low oxygen level should also be tested for COVID-19.
It's important to keep an eye on any cough and stay in touch with your physician if you have any concerns about that cough—persistent or not.
Dr. Desai is Board Certified in Pulmonary, Critical Care and Internal Medicine. Dr. Desai completed his Pulmonary and Critical Care Fellowship at the University of Buffalo. He received his Doctor of Medicine degree from Smt. NHL Municipal Medical College, Gujarat University in Ahmedabad, India. He completed Internal Medicine Residences at both Gujarat University and State University of New York in Buffalo, NY, where he served as Chief Resident. Dr. Desai completed his Pulmonary and Critical Care Fellowship at State University of New York. He is a published author of numerous research papers, review articles and book chapters.
Sign up for our newsletter
We're committed to your privacy. Chesapeake Regional uses the information you provide to contact you about content. You may unsubscribe from these communications at any time.