When Diets Don't Work
Weight loss surgery may be the answer.
Kicking off the New Year with a weight loss goal is a well-intentioned and common resolution. But, for many Americans, fad diets and the latest exercise trends simply won't result in lasting success.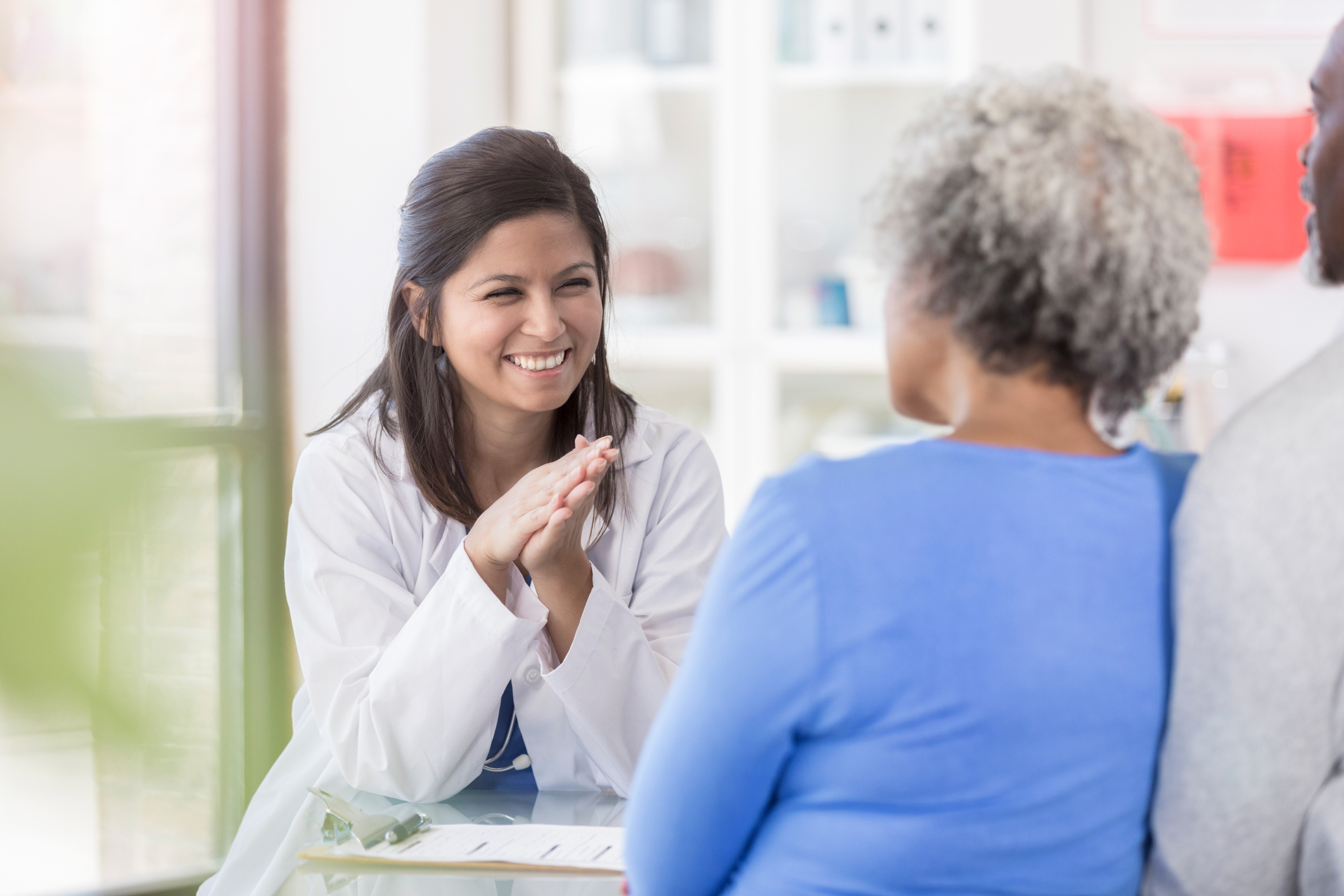 As a person's weight increases, losing weight through diet and exercise is less likely.
Growing research has confirmed that for those who are severely or morbidly obese−that's a BMI of 40 or higher−lifestyle changes like diet and exercise rarely work on their own. According to a 2015 article released by the American Journal of Public Health (AJPH), the overall odds of a person attaining a healthy body weight through lifestyle changes decrease as a person's weight increases.
The study, which examined the medical records of more than 176,000 adult men and women over nine years, noted that the likelihood of an obese adult reaching a healthy body weight through diet and exercise is very low—less than 1%. Only 1 in 210 obese men and 1 in 124 obese women in the study were able to return to a normal weight using diet and exercise in any specified year. But, the odds are even lower for those who meet the definition of severe obesity, where the probability decreased to 1 in 1290 for men and 1 in 677 for women.  Other studies have mirrored these outcomes.
More than 39% of American adults are considered obese.
More than 1 in 3 Americans is obese, and nearly 8% of these adults are considered severely obese, according to the Centers for Disease Control. Many people are surprised to find where they fall on the CDC's BMI index chart [widget here: https://www.cdc.gov/widgets/healthyliving/index.html]. An adult who is 5 feet 10 inches and weighs 210 pounds is considered obese by this scale, and an adult of the same height who weighs 280 pounds is severely obese. Obesity at any level causes strain on the body, resulting in chronic medical conditions.
Willpower is not the only the issue.
Most of my patients have tried and failed to lose weight for many years. In most cases, it isn't self-discipline that gets in the way of successful weight loss. Obesity is a chronic disease that results from genetic, psychological and environmental factors. It is fair to say that most obese patients are metabolically disadvantaged because their bodies have a unique genetic ability to absorb and store calories more efficiently than non-obese patients.  However, lifestyle choices and environment also play a critical role in determining our metabolic health. All patients can successfully lose weight by creating a daily calorie deficit with the combination of diet and exercise. There are absolutely no exceptions to this rule. Any patient who consistently creates a calorie deficit will lose weight. That said, the ability to create a calorie deficit, or simply maintain an even calorie balance, is how obese patients differ from non-obese patients, as I explain below.
The "yo-yo" effect of dieting can be difficult for patients to overcome.
Patients who suffer from severe obesity frequently tell me they have been able to lose significant weight with diet and exercise in the past, but they are only able to maintain this weight loss for a short period of time.  This is what we call the "yo-yo" effect. The exact reason why this occurs is not fully established, however I believe two factors play into it. First, most patients try fad diets, which are difficult to maintain on a long-term basis and limit their success. Second, when rapid weight loss occurs in a severely obese patient, it is accompanied by a reduction in metabolic rate. This means that a patient will burn fewer calories when they reach a lower weight, making it more difficult to create a calorie deficit. Bariatric surgery helps patients overcome this effect.
Weight loss surgery offers maintainable, long-term success.
Considering that diet and exercise are the most universally recommended options for those who are obese, the results of the AJPH study and others like it are alarming. The National Institutes of Health (NIH) has long-recognized weight loss surgery as the best option for weight reduction in the severely obese population, but many patients are not getting that message.
Long-term studies have shown that most bariatric patients achieve successful weight loss of 50% or more of their excess body weight, which has been established as the metric for successful weight loss by the American Society for Metabolic and Bariatric Surgery. For the past several decades there have been numerous studies that have shown bariatric surgery to be extremely effective at promoting long-term weight loss among obese patients
While all surgery has risks, bariatric surgery is considered safe and effective, particularly when compared to living with the perils of obesity. Bariatric surgery has proven to dramatically improve and even cure many obesity-related diseases including type 2 diabetes, obstructive sleep apnea, high blood pressure, high cholesterol, coronary artery disease, heart failure, polycystic ovarian syndrome and many more. A number of studies have even shown that bariatric surgery significantly reduces the risk of many cancers.
Is weight loss surgery right for me?
Bariatric surgery is recommended for patients with a body mass index (BMI) of 40 and above, and those with a BMI of 35 who also have an obesity linked medical condition such as high blood pressure, Type 2 diabetes and obstructive sleep apnea.
However, weight loss surgery is not a quick fix and only works long-term when used in conjunction with diet and exercise. An honest conversation with your primary care provider about your weight and goals may help you to decide if bariatric surgery is an option you would like to pursue. Additionally, most comprehensive weight loss programs offer free informational sessions, where you can speak to physicians who specialize in weight loss surgery.
Featured Image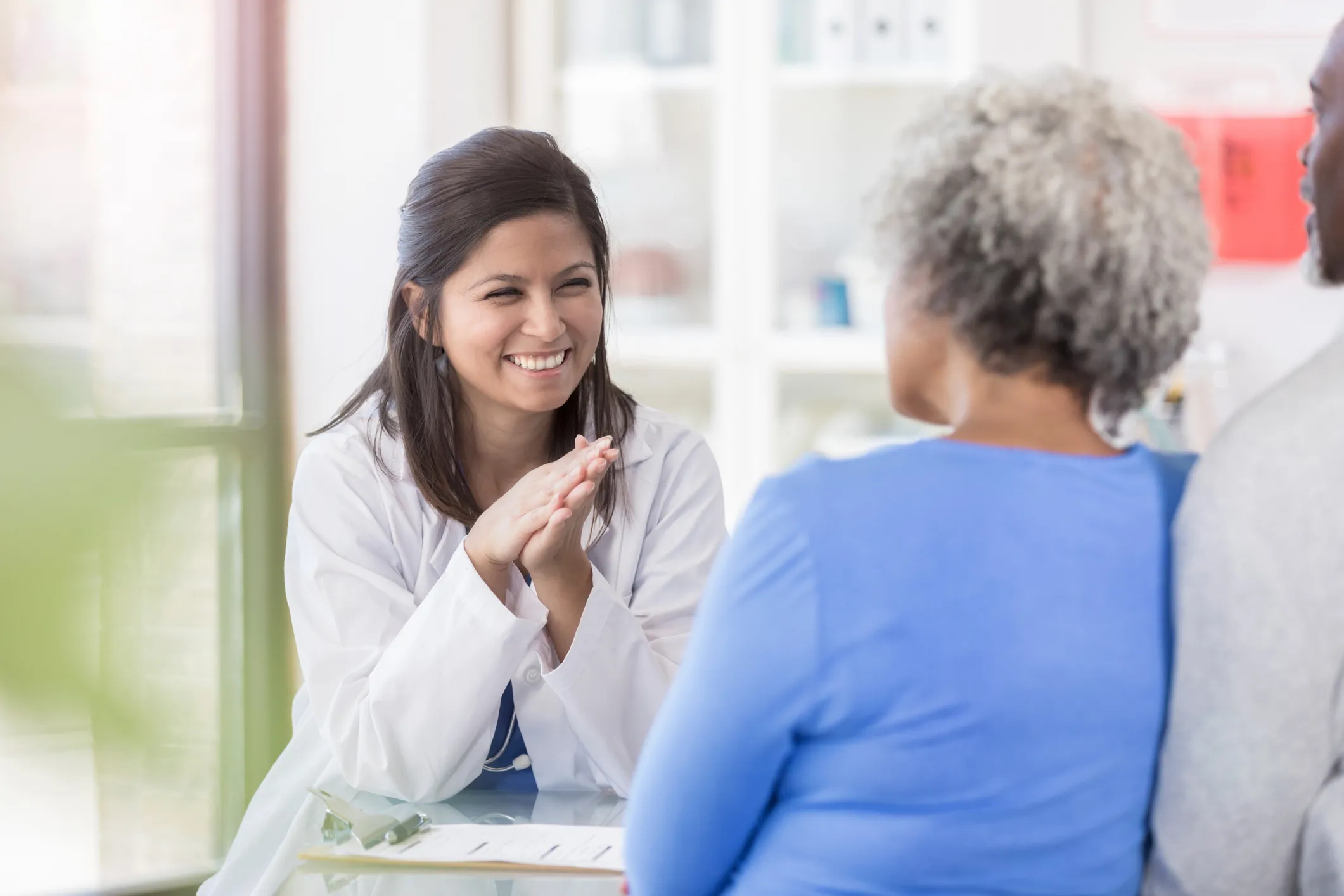 Dr. Adam Meyers is a board-certified general surgeon specializing in bariatric and minimally invasive surgery. He earned his medical degree from The Medical College of Wisconsin in Milwaukee and completed his internship in general surgery at the Mayo Clinic in Rochester, Minn. His residencies in general surgery were completed at the University of Colorado School of Medicine in Aurora, Colo. and the University of California Davis Healthcare System in Sacramento, Calif. Dr. Meyers completed his fellowship in bariatric and minimally invasive surgery at Kaiser Permanente South Sacramento Medical Center in Sacramento, Calif. 
Dr. Meyers is widely published and was awarded Outstanding Resident Teacher and Role Model by the UC Davis Department of Surgery. He is a member of the American Society of Metabolic and Bariatric Surgery and American College of Surgeons.
Sign up for our newsletter
We're committed to your privacy. Chesapeake Regional uses the information you provide to contact you about content. You may unsubscribe from these communications at any time.