What Happens During a C-section Delivery?
It's delivery day! 
​You may be a bundle of nerves about your cesarean section, but it is happily time to meet your new bundle. Here is a basic overview of what to expect when you arrive at the hospital for a scheduled c-section.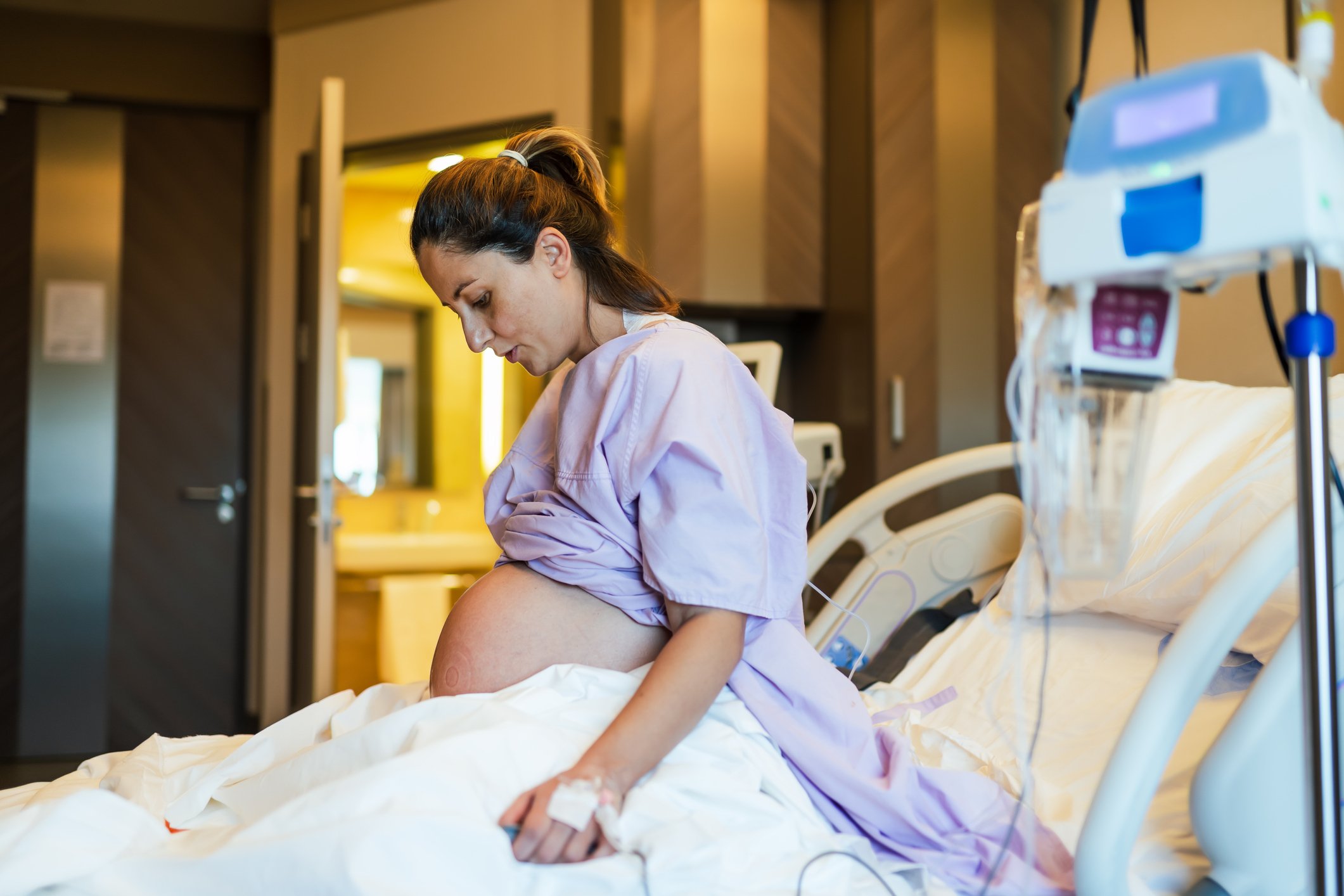 After your arrival at the hospital, you'll begin preparations​ to meet your baby. You'll first be asked to change into a hospital gown and set up with an IV so you can receive the fluids and medications necessary for your successful surgery. You'll meet with your doctor and anesthesiologist to go over the day's plans during this time. Your partner or loved one will be able to stay with you until you are wheeled into the operating room and will rejoin you before the surgery begins. 
Once you are wheeled to the OR:
​You will be set up with regional anesthesia--which allows you to stay awake, but not feel anything during your procedure. General anesthesia may be given in certain circumstances.
A plastic tube called a catheter will be inserted into your urethra to help keep your bladder empty.
Your stomach will be cleaned, draped and a privacy partition will be put into place so that you cannot see the surgery. If you would like to see baby's birth, clear drapes are available or the drape can be lowered.
Once surgery begins, you should not be in any pain. Your doctor will begin by making a small horizontal incision along your pubic line into your abdomen (on rare occasions a vertical cut may be required). An incision will also be made into your uterus so your medical team can reach your baby.
Before your baby is born, you may hear suction noises as the team suctions amniotic fluid from around baby. This means your baby is almost here!
While your baby is being brought into the world, you may feel slight tugging or pulling--this is normal. 
After birth, your baby may need some extra suctioning to clear his or her lungs--this is also normal. Then you may hear baby's first cry! 
The umbilical cord will be cut.​

I

f everything is healthy with baby, you will then be able to do skin-to-skin contact or your partner may be able to hold baby. Some moms also choose to nurse baby while in the OR. 
While in the OR, your baby may need extra attention from the medical team or Neonatal Intensive Care Unit (NICU). This is somewhat normal and not a need for major concern. 
While you bond with baby, your placenta will be removed and your reproductive organs will be checked. 
You'll next be stiched up with dissolving stitches internally and with either glue, removable staples or stiches on your skin.
Once the medical team is finished tending to you and baby, you will be sent to the recovery room where you both will be monitored. This is a special time to hold your baby and take it all in. You may feel a bit nauseous during this time due to all of the medications you have received. A nurse will be at your side to help take care of any of your needs.
After your recovery period, you will be moved to the Mother/Baby Unit where you will typically stay for two nights. While on the unit, baby will be able to room-in with you. You'll be supported by trained medical team members who can address any and all of your questions--from pain control to feeding concerns. 
Featured Image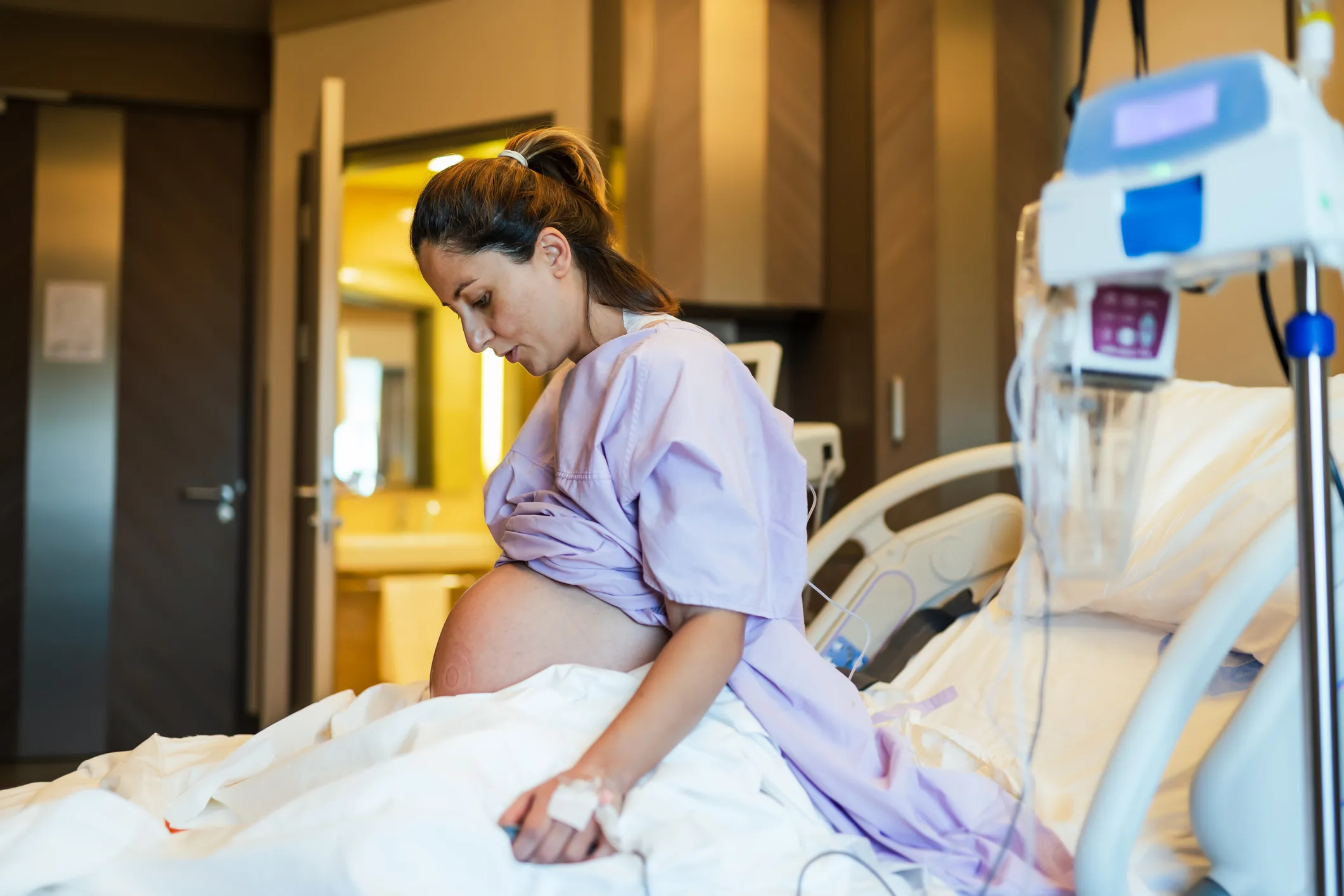 Shannon Roberts, BSN, RN, RNC-OB, is the nurse manager on Chesapeake Regional Medical Center's Labor & Delivery unit, where she has worked for more than 20 years. She received her Bachelor of Science in Nursing degree at Old Dominion University in Norfolk and also is certified in inpatient obstetrics. She began her tenure at CRH as a candy striper at age 14. 
Sign up for our newsletter
We're committed to your privacy. Chesapeake Regional uses the information you provide to contact you about content. You may unsubscribe from these communications at any time.