What to Expect From In-hospital Breastfeeding Support
Because every mom and baby are unique, breastfeeding support is not a one size fits all experience. A hospital that offers care by International Board Certified Lactation Consultants (IBCLCs) has the ability to provide a thorough program that's tailored to each mom.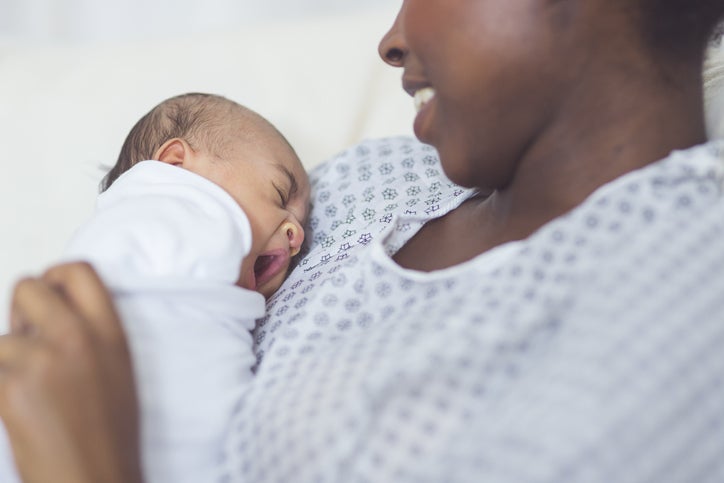 For example, at Chesapeake Regional, lactation consultants offer support before labor, during labor and after delivery–even after mom and baby have gone home. 
Here are a few ways that a comprehensive lactation program can help support a breastfeeding mom and baby:
Before delivery.
Expectant families can benefit from learning about breastfeeding ahead-of-time, directly from an IBCLC-administered class. Many hospitals offer breastfeeding-specific classes and supplemental information on lactation during their pre-natal classes. 
A partner from the start.
Personalized support for mom should begin when she checks-in to the hospital. At Chesapeake Regional, as soon as an expectant mom arrives at the Labor and Delivery Unit, whether for delivery or an induction, daytime or overnight, she will be paired with a certified lactation consultant. After delivery, the same consultant is assigned to mom on the Mother Baby Unit to provide continuity and a good breastfeeding foundation, so she is never without support.
Every patient, every day.
The role of the IBCLC in the hospital is to ensure feeding is going well for both mom and baby. To achieve this, lactation consultants work closely with the on-call pediatrician to ensure a baby's needs are being met. If any interventions or supplementation are needed, they can collaborate with mom and the pediatrician to come up with a plan to assist. The consultant will also ensure mom is comfortable with nursing and can help with any type of pain–whether it's nipple pain from a bad latch, discomfort from engorgement or clogged ducts, or back of arm pain from poor positioning.
Support that follows you home.
Breastfeeding at home can feel very different than in the hospital. New moms should never be more than a phone call away from breastfeeding support. At Chesapeake Regional, phone and in-person support are always available. The IBCLC checks in with mom on the phone within 72 hours after discharge. Moms are also able to reach a lactation consultant on the phone seven days a week, from 7 a.m. to 7 p.m. These calls are free-of-charge, and moms (and their partners) can call as frequently as necessary—there are no foolish questions. To visit with a certified lactation consultant call 757-312-3159
If in-person follow-up is needed, appointments with an IBCLC can be made Monday through Friday at Chesapeake Regional's Lifestyle Health & Fitness Center. A 90-minute appointment costs approximately $75 but can be cheaper depending on the concern. Some insurances will reimburse for these appointments.
Call 757-312-3159 to learn more.
Breastfeeding support groups, often led by an IBCLC, and made up of other breastfeeding moms, can also be a great resource for continued support (and friendship!) after baby.
Options for every mom.
Having the right equipment on-hand can make all the difference. Many moms don't know what they will need to make their experience a success until they are actively breastfeeding. A hospital with a comprehensive breastfeeding program should offer basic items, like breast shields, gel patches and hospital-grade pumps. Some will even offer breastfeeding bra fittings and sales. Chesapeake Regional is the only hospital in the area that rents hospital-grade Medela® pumps to moms for short- and long-term at-home use, and bra fittings are also available.
If you intend to breastfeed, it may benefit you to research the lactation services available at the hospital where you plan to deliver. A healthy breastfeeding experience requires support that adapts to each mom's journey. 
Featured Image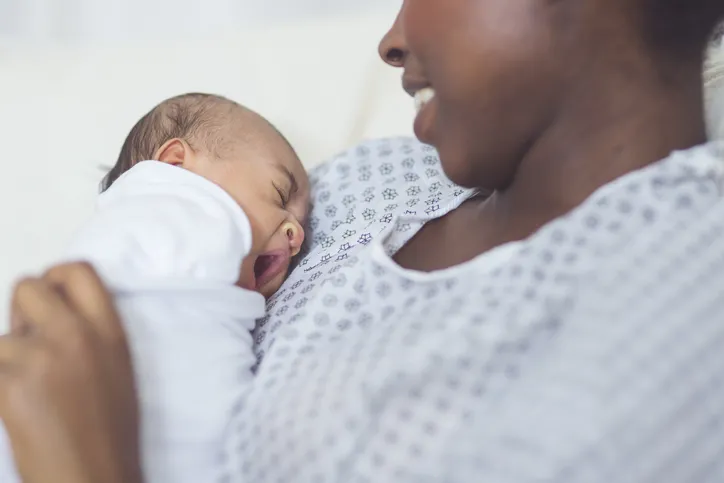 Jessica Williams is a Licensed Practical Nurse and International Board Certified Lactation Consultant. She has more than 12 years of experience working with new moms, including as a Mother Baby Nurse and an IBCLC.
Sign up for our newsletter
We're committed to your privacy. Chesapeake Regional uses the information you provide to contact you about content. You may unsubscribe from these communications at any time.