Side Effects of Cancer Treatment Eased by Physical Therapy
Oncology rehabilitation can help solve unique challenges.
Every cancer patient faces unique challenges in the wake of surgery, chemotherapy, radiation and other treatments. Oncology rehabilitation can help patients recover their quality of life through tailored physical therapy, which focuses on the challenges uniquely encountered by cancer patients and survivors.
Rehabilitation can help cancer patients get better faster  
Physical, occupational and speech therapy can address the side effects that result from the management of almost any type of cancer in any phase of treatment, including breast, lung, head and neck, prostate, ovarian and skin. Preferably, we work to assess patients early in their treatment process. Ideally, this would be during or immediately after chemotherapy or radiation, or directly following surgery.
By working with the patient's care team, we can create a plan that focuses on maximum success. Our goal is to help patients live their life as normally and actively as possible, during treatment and for years to come.
By managing pain and discomfort and cultivating mobility, physical therapy can allow patients to become more active, which has proven to reduce mortality and cancer recurrence rates, according to the World Confederation for Physical Therapy.
What should I expect when I come to oncology therapy?
After an initial evaluation, your oncology/lymphedema-certified therapist will work with your physician team to create a plan that's individualized just for you.
Tackling your symptoms may take several types of appointments.
Some common cancer rehabilitation therapies include:
Cancer-specified exercise programs, tailored workouts proven to help cancer patients.
Endurance training, to fight deconditioning and fatigue.
Balance and gait training, to help improve mobility.
Lymphedema management, which helps reduce a common form of swelling and discomfort resulting from chemotherapy, radiation or surgery.
Muscle and joint pain management, through traditional physical therapy exercises and treatments.
Scar tissue management, through massage and manual mobilization.
Home exercise programs, after training with a physical therapist.
Rehabilitative care is a crucial part of cancer recovery. If you are one of more than 15.5 million cancer survivors in America, oncology rehabilitation can help you maximize your recovery potential.
For more information, speak to your oncologist or primary care physician, or reach out to an oncology-certified rehabilitation program near you.
Melinda Shuler, MPT, CLT, COT, is a licensed physical therapist who practices at Chesapeake Regional Healthcare. She received her master's degree in physical therapy from Old Dominion University in Norfolk, Va. where she now serves as an adjunct faculty member. She holds a bachelor's degree in physical education from the University of North Carolina at Greensboro in Greensboro, N.C. Shuler is certified in Cancer Rehabilitation by the Physiological Oncology Rehabilitation Institute in Denver, Co. She is a Vodder Certified Lymphedema Therapist and she is also certified in instrument assisted soft tissue massage with Hawk Grips®.
Featured Image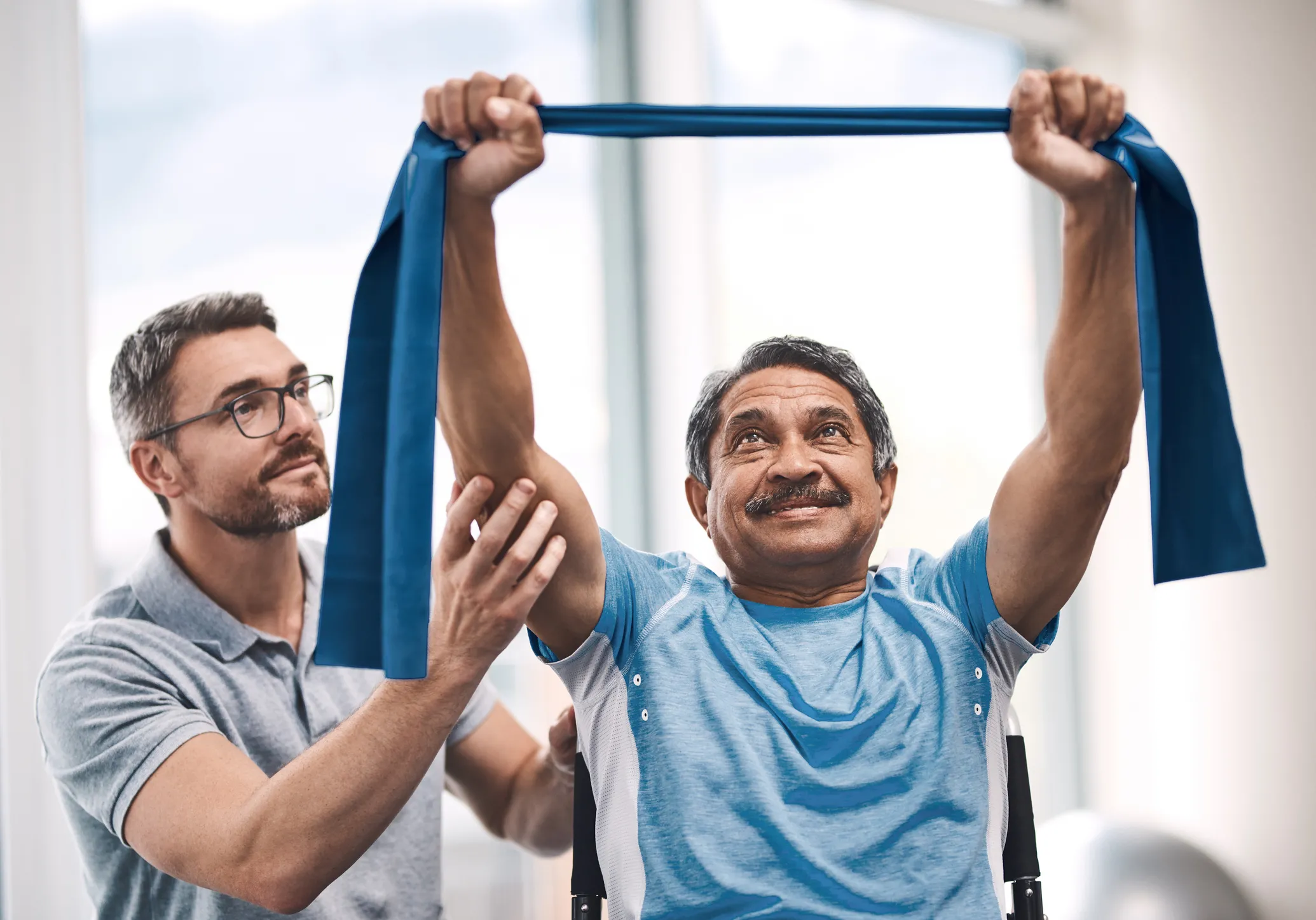 Sign up for our newsletter
We're committed to your privacy. Chesapeake Regional uses the information you provide to contact you about content. You may unsubscribe from these communications at any time.