Set a Date to Quit
There's no "right way" to quit. 
There's no "right way" to quit smoking, but with dedication and the right support, it's very possible.
As a physician who specializes in treating the respiratory system, I've seen the countless ways smoking can impact your health and have guided many patients through their journey to quit. Here are a few recommendations I share with them and hope they will help you too.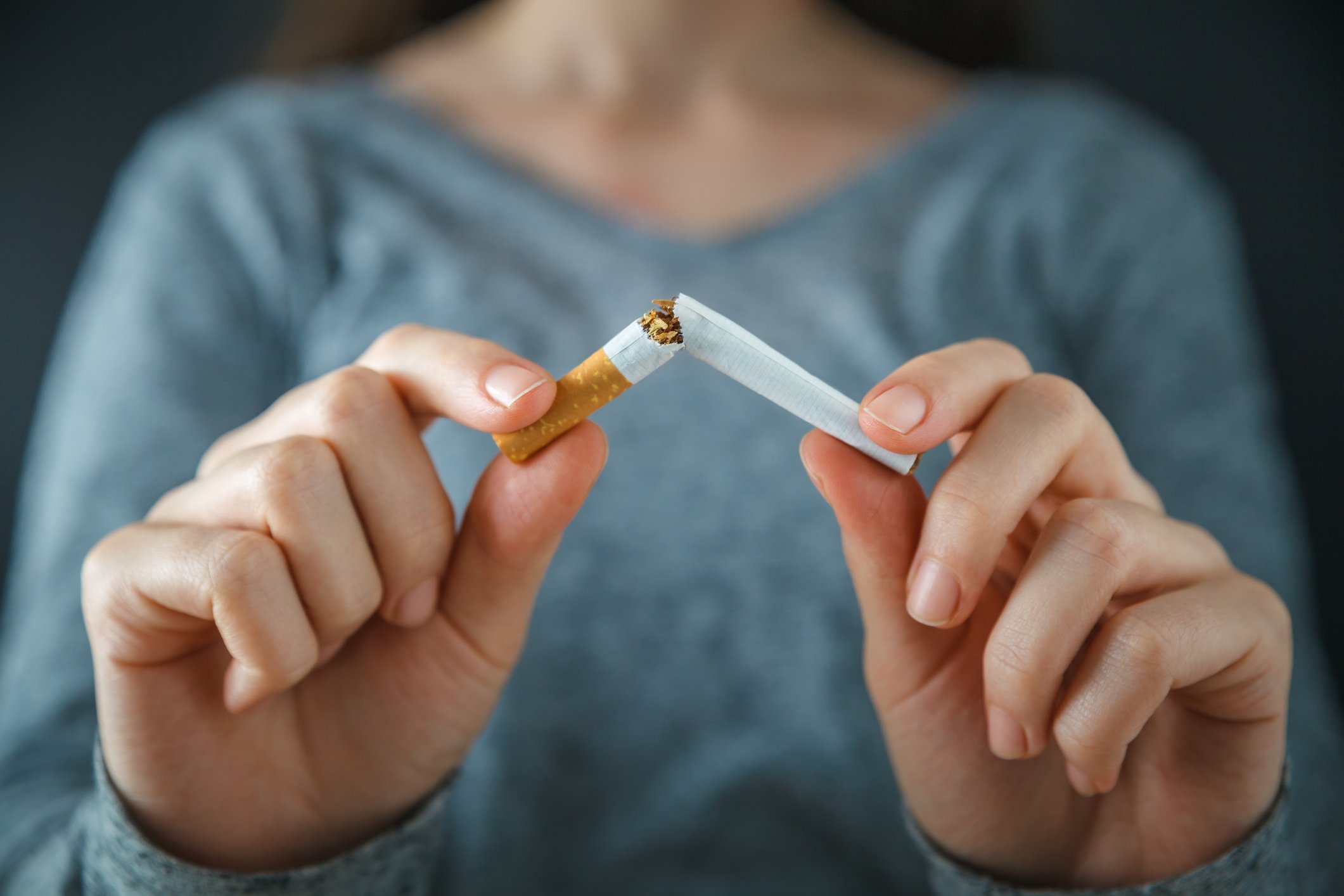 What medications and nicotine supplements should I use? 
I typically recommend a combination of the nicotine patch along with nicotine gum or lozenges, as needed. This combination therapy often works better than a single agent. Other medications available are varenicline (Chantix) and bupropion (Wellbutrin or Zyban). Varenicline is a little more effective than bupropion, however, based on insurance coverage, some patients find it more expensive. Bupropion is also an antidepressant and might help those who have depression and would like to quit. Weight gain is less common with bupropion compared to varenicline.
What types of therapies are helpful for smoking cessation?
I recommend formal or informal behavioral counseling for all patients who wish to quit. I routinely do not recommend hypnotherapy, acupuncture and other alternative modalities to patients, however I do suggest these as a second line treatment. Specifically, I recommend it for those who cannot quit smoking with medications and behavioral counseling, or for those who cannot take medications due to side effects. Each individual is different, and I try to come up with a plan tailored for each one. I also cannot overemphasize how invaluable it is for patients to receive support from family and friends.
Can I quit cold turkey?
Generally, I do not recommend quitting cold turkey, as there is a high chance of relapse. However, I have seen a good number of patients who were able to quit this way. 
How long does it take most people to stop smoking, is there a range?  
I recommend my patients quit gradually, within two to four weeks. There is no particular range, however quitting within a month is generally recommended. 
What will withdrawals be like?
The process of quitting is not easy. Patients experience symptoms of nicotine withdrawal which can include changes in mood, insomnia, irritability, anxiety, difficulty concentrating, restlessness, increased appetite and weight gain. Thankfully, these symptoms peak in the first three days of smoking cessation and subside over the next three to four weeks. Most smokers require multiple attempts at smoking cessation before permanently quitting.
What are the benefits of quitting smoking? Can I know what damage has been done to my lungs from smoking?
Smoking cessation decreases the rate of lung function decline and improves the symptoms of many lung conditions. It also helps to reduce cough and sputum production in certain patients. Risks of developing COPD, lung cancer and other types of cancers also decrease with smoking cessation. If you've ever been a long-term smoker (more than 30 years and one pack per day) and have smoked within the last 15 years, I recommend a lung cancer screening with a low-dose CT scan in addition to a full annual physical and all other age-appropriate cancer screenings.
Quitting smoking may be one of the most difficult things you ever accomplish, but the health benefits are truly incalculable. If you stick with it and stay dedicated, you can do it. I've had countless patients achieve success. 
Featured Image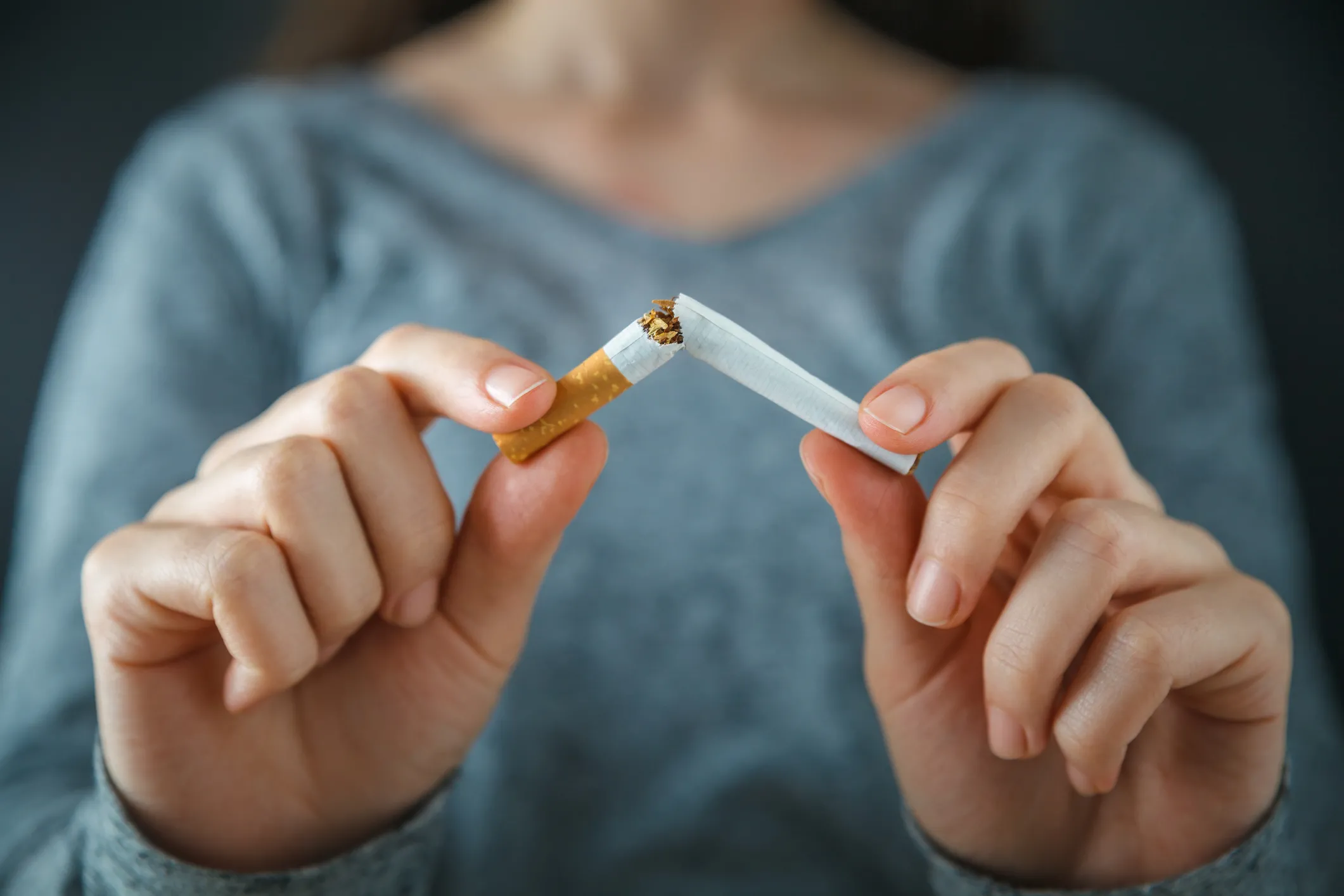 Dr. Desai is Board Certified in Pulmonary, Critical Care and Internal Medicine. Dr. Desai completed his Pulmonary and Critical Care Fellowship at the University of Buffalo. He received his Doctor of Medicine degree from Smt. NHL Municipal Medical College, Gujarat University in Ahmedabad, India. He completed Internal Medicine Residences at both Gujarat University and State University of New York in Buffalo, NY, where he served as Chief Resident. Dr. Desai completed his Pulmonary and Critical Care Fellowship at State University of New York. He is a published author of numerous research papers, review articles and book chapters.
Sign up for our newsletter
We're committed to your privacy. Chesapeake Regional uses the information you provide to contact you about content. You may unsubscribe from these communications at any time.