Robotic Joint Replacement: It's Not Science Fiction
Robotic hip and knee replacement might be an option for you.
It may sound like a space-age technology, but robotic hip and knee replacement might be an option for you.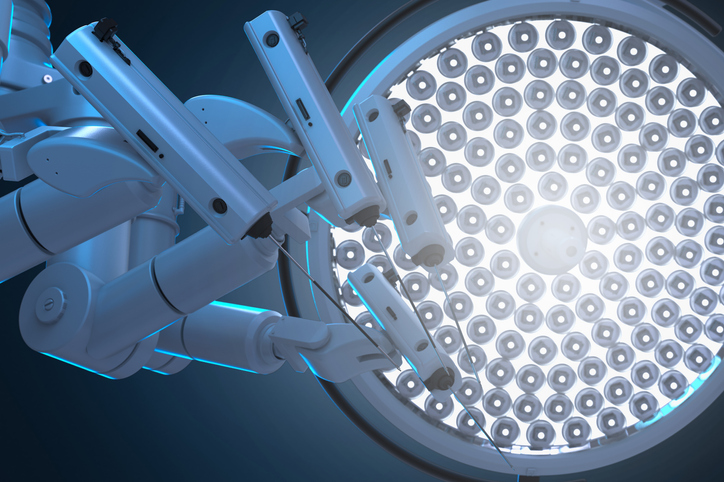 Hip or knee replacement is often presented to patients with severe arthritis and chronic pain who have exhausted other, less-invasive treatments. Both surgeries involve resurfacing the joint and replacing damaged cartilage and bone with metal, plastic and/or ceramic to relieve pain and make the joint move smoothly once again. 
While joint replacement surgery is not a new phenomenon, a robot can provide unparalleled precision to complement surgical expertise. Whether you are considering robotic joint replacement surgery or are just curious, here are a few interesting facts about Mako® robotic hip and knee replacements. 
The surgeon and robot are a team.
The way robotic surgery works is often perplexing to many patients, and rightfully so. The surgeon and robot actually act in unison; the patient is not solely at the mercy of a machine. The orthopedic surgeon brings knowledge and training to the operating room. The robot's computer offers the surgeon a more accurate roadmap for planning and tools for successfully accomplishing the surgery. They still use many traditional techniques, as well as tried and true implants to complete the surgery, but the robot aids in precise execution and placement. 
There's nothing experimental about these procedures.
It's easy to be nervous about new technology, but hip and knee replacements, whether robotic assisted or traditional, involve the use of implants that have been used successfully for many years. We are simply using a new technology to place these proven technologies with improved accuracy. The actual surgery, including the way the surgeon accesses the joint, has also been well established, with reliable data to show proven and long-lasting results. The robot can even potentially help surgeons to use less invasive techniques.  
They are personalized just for you.
We call this a "patient specific" surgery because each replacement, whether hip or knee, is prepared individually and to exact specifications for each patient. It begins ahead-of-time with a special X-ray called a CT scan. This offers both the surgeon and the robot's computer a 3D image to more carefully plan for your surgery. This helps with exact entry points, the most accurate angle of the individual joint, as well as the perfect size implant needed--information that was previously only available once surgery had begun and also depended upon the surgeon's knowledge and ability. 
They are for everyone.
If you qualify for hip or knee replacement surgery, you most likely are a candidate for robotic assisted replacement surgery. Robots can be used to assist in partial (Uni knee) or total knee replacement surgery. They are also used for posterior, anterior "jiffy hip," and minimally invasive hip replacement procedures. The robotic technology can be used with all the latest implant technologies including press fit metal fixation or cemented fixation, depending on what is most appropriate for each patient.
They likely can improve outcomes and long-term results.
Because the replacement using a robot is more accurate, studies show patients can experience faster recovery times and less pain during the initial recovery stages. Patients can often have shorter hospital stays and the risk of future revision surgery can be reduced because we know that the implants are placed with improved accuracy. These implants can last more than 20 years. Robotic accuracy allows patients to lead a normal life, including low-impact exercise. In fact, I was drawn to robotic surgery because of the long-term benefits it can offer by improving our surgical consistency. Our goal is to eventually offer these surgeries to even younger patients because they continue to be so effective at returning patients back to their normal activity level and increase the longevity of excellent results.
If you are curious about robotic hip or knee replacement, I recommend speaking with an orthopedic surgeon who utilizes this technology. It is important to know all the technologies and options available to you. I firmly believe that joint replacement surgery is not a "one type fits all" experience.  Every patient deserves a plan that gives them the best outcomes for the long term.
Featured Image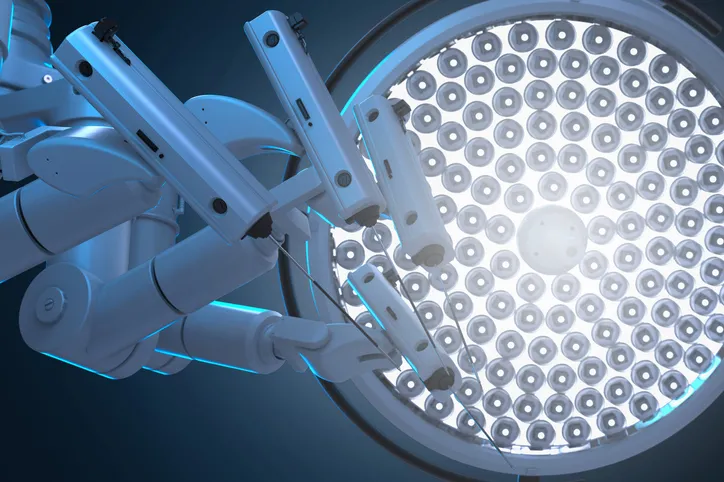 Dr. Scott Grabill is an orthopedic surgeon who practices with the Sports Medicine & Orthopaedic Center.  He has extensive experience as a total joint hip and knee replacement specialist. Dr. Grabill is an expert in joint replacement and reconstruction surgery, having served as the Chairman of Orthopaedic Adult Reconstruction Surgery at the prestigious Walter Reed National Military Medical Center in Bethesda, MD. After supporting combat troops in Afghanistan as an orthopaedic surgeon, Dr. Grabill completed advanced joint replacement fellowship training at the world-renowned Cleveland Clinic. Using the latest technologies from his training, Dr. Grabill helped train our next generation of orthopaedic surgeons at the military's largest teaching hospital. He is on staff and utilizes robotic assisted surgery for hip and knee replacement at Chesapeake Regional Medical Center. 
Sign up for our newsletter
We're committed to your privacy. Chesapeake Regional uses the information you provide to contact you about content. You may unsubscribe from these communications at any time.