Preventive Lung Cancer Screening Recommended for Current, Former Smokers
If you have ever smoked, a lung cancer screening may be right for you.
The U.S. Preventive Services Task Force recommends early lung cancer screening for all current and former smokers who:
Are between the ages of 50 and 80 years old, and
Have a 20 pack-year or more smoking history*, and
Currently smoke or have quit within the past 15 years.
According to the Centers for Disease Control, a pack-year is smoking an average of one pack of cigarettes per day for one year. For example, a person could have a 20 pack-year history by smoking one pack a day for 20 years or two packs a day for 10 years.
Because the qualifications can be confusing, it is important to be open and honest about your smoking history with your physician. 
What does preventive lung cancer screening entail?
Lung cancer screening is not a single test, but a series of concurrent annual low-dose computerized tomography (CT) screenings. By committing to these yearly, 30-minute exams, you are staying one step ahead of any possible lung cancer. Each time you have a clean scan, you simply come back next year for a follow-up. If there's something to be discussed, a group of lung specialists will review your details to determine the best recommendations for treatment. With a comprehensive lung screening program like the one at Chesapeake Regional Medical Center, a nurse navigator will guide you through your next steps.
What is a low-dose CT?
A low-dose CT scan is recommended as the best way to screen early for lung cancer. These diagnostic tests can catch cancer early, when it is most treatable. 
During the CT, a machine turns multiple X-rays into detailed, 3D images. In this case, the exam produces images of the lungs for specialists to review for signs of cancer. The screening requires no preparation or contrast injections. 
Why should I consider preventive lung cancer screening?
The only way to detect lung cancer when it is most treatable is in its early stages, before a patient has symptoms. It may feel daunting, but finding cancer early, and beginning treatment early, produces better outcomes. If you are a current smoker, or if you have ever smoked, speak to your physician about your risk factors and whether screening is right for you.
What are the risks?
A low-dose CT lung scan uses radiation to create lung images. Our highly skilled radiologists use special techniques to ensure the radiation exposure during a low-dose CT lung screening is small—slightly higher than that of a mammogram. If your physician refers you for screening, he or she believes the benefits of this exam outweigh the risk of exposure.
What is the cost?
If your smoking history qualifies you for preventive screening, most insurances and Medicare cover the costs.
Lung cancer is the leading cause of cancer death in the United States. Early screening can prevent it, as well as help you to avoid extensive treatment. If you are considering screening, speak to your doctor. He or she can recommend a high-quality program in your area.
Featured Image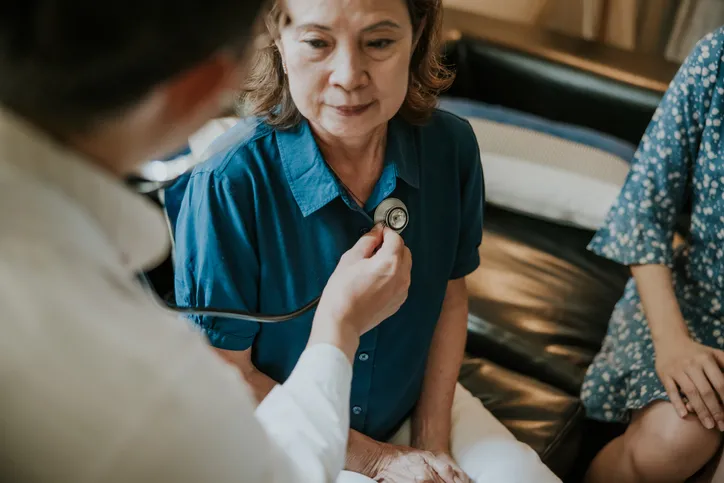 Dr. Desai is Board Certified in Pulmonary, Critical Care and Internal Medicine. Dr. Desai completed his Pulmonary and Critical Care Fellowship at the University of Buffalo. He received his Doctor of Medicine degree from Smt. NHL Municipal Medical College, Gujarat University in Ahmedabad, India. He completed Internal Medicine Residences at both Gujarat University and State University of New York in Buffalo, NY, where he served as Chief Resident. Dr. Desai completed his Pulmonary and Critical Care Fellowship at State University of New York. He is a published author of numerous research papers, review articles and book chapters.
Sign up for our newsletter
We're committed to your privacy. Chesapeake Regional uses the information you provide to contact you about content. You may unsubscribe from these communications at any time.