OB ED: Pregnant Women Have a New Destination for Emergency Prenatal Care
Designed specifically for pregnant women in crisis. 
It's the middle of the night and you're experiencing a pregnancy-related concern. You cannot get ahold of your obstetrician--or maybe you don't have one.
There's an Emergency Department just for you.
The obstetrical emergency department, or OB ED, was designed specifically for pregnant women in crisis—and it's open 24 hours per day, 365 days a year. OB EDs are staffed around-the-clock by board-certified obstetricians who can assess and treat all pregnancy-related concerns. OB EDs allow pregnant women to avoid the wait times and the anxiety associated with a traditional Emergency Room visit.
When should I seek care at an OB ED?
If you're more than 20 weeks pregnant, the following symptoms should prompt you to seek care at an OB ED: 
​Abnormal vaginal bleeding
Signs of early labor
A decrease in fetal movement
Abdominal pain
Ruptured membranes
High-risk pregnancy complications, such as high blood pressure
Urinary tract or bladder infections
If you're experiencing a life-threatening condition, call 9-1-1. Before going to an OB ED, try calling your obstetrician/gynecologist. If you are less than 20 weeks, contact your OB/GYN or primary care provider for urgent care instructions. It's also important to ask your provider ahead-of-time what you should do in case of an emergency. 
Like most OB EDs, ours is located right in the Labor and Delivery Unit, giving our patients access to technologically-advanced, coordinated care. 
Learn more about Chesapeake Regional Healthcare's OB ED.
Featured Image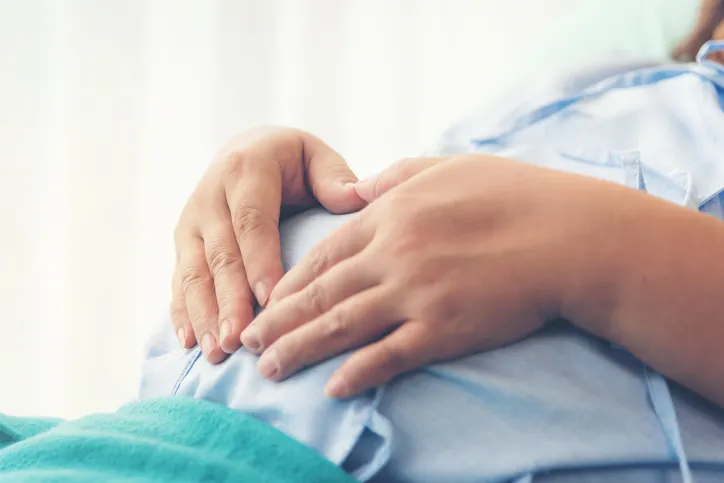 Shannon Roberts, BSN, RN, RNC-OB, is the Director of Women's Services. She previously served as Unit Director on Chesapeake Regional Medical Center's Labor & Delivery unit, where she worked for more than 20 years. She received her Bachelor of Science in Nursing degree at Old Dominion University in Norfolk and also is certified in inpatient obstetrics. She began her tenure at CRH as a candy striper at age 14. 
Sign up for our newsletter
We're committed to your privacy. Chesapeake Regional uses the information you provide to contact you about content. You may unsubscribe from these communications at any time.