Grilled Eggplant "Steaks" (Serves 6)
When you're getting ready for your next cookout, think about making the flip. Sure, the classic beef burger is still on our BBQ list, but chefs are finding exciting new ways to make the flip to innovative veggie burgers. They're packed with protein, filled with flavor and all-around better for you.
What could be simpler? If your grill is hot, you could be less than 15 minutes away from chowing down on these smoky eggplant slices.
Ingredients
1-2 eggplants (about 1 1/2 pounds total), trimmed and sliced crosswise 1/2″
3 tbsp. vegetable or olive oil
1/4 tsp. kosher salt
1/4 tsp. freshly ground black pepper
Hamburger rolls plus your favorite toppings!
Instructions
Preheat char-grill to medium

Toss sliced eggplant with oil, salt, and pepper to coat. 

Grill eggplant until tender, 3 to 4 minutes on each side. Serve hot.
Originally published at FYP365.com.
Featured Image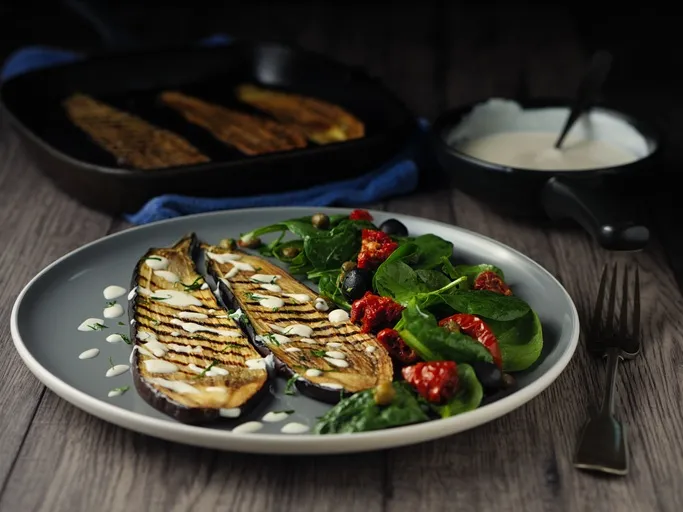 Lisa Anderson is the Clinical Nutrition Manager at Aramark Healthcare and Chesapeake Regional Healthcare.
Sign up for our newsletter
We're committed to your privacy. Chesapeake Regional uses the information you provide to contact you about content. You may unsubscribe from these communications at any time.