Five Ways to Prevent Skin Cancer
Protection and planning are key to maintaining a healthy and skin cancer-free life.  
1. Check yourself. 
When detected early, skin cancer has a high survival rate. Be vigilant during regular skin self-checks and have a yearly skin check completed by a physician.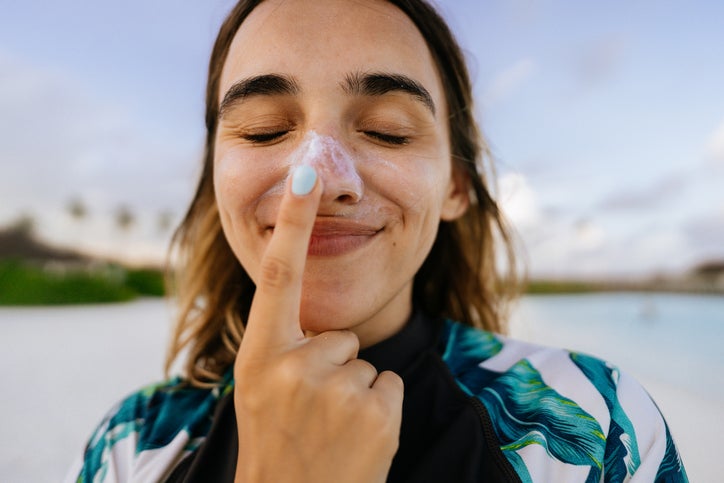 2. Seek the shade.
According to the American Cancer Society (ACS), when you're outside you should protect yourself by staying in the shade between 10am and 4pm (a change from previous recommendations of 2pm), when UV rays are strongest.
3. Coverage is always in style.  
Wear sun-protective clothing, a wide-brimmed hat and sunglasses that block at least 99 percent of UV light.
4. Slather your skin.
Use broad-spectrum sunscreen and lip balm with SPF of 30 or above regularly, as recommended by the ACS. It can take up to 30 minutes to absorb sunscreen, so be sure to apply it prior to going outside and reapply every two hours--or more often if you're swimming or sweating.
5. Glow healthy.  
Fake baking in UV-based tanning beds and sun lamps can cause skin cancer. If you want a tan without the risk, sunless (spray) tanning is much healthier for you. Just a reminder, you'll still need to use sunscreen when out in the sun. To find a physician who can provide your annual skin screening, visit chesapeakeregional.com/provider. While melanoma is the most common form of skin cancer, there are several types of skin cancer. To learn more about the types of skin cancer and prevention, visit skincancer.org.
Featured Image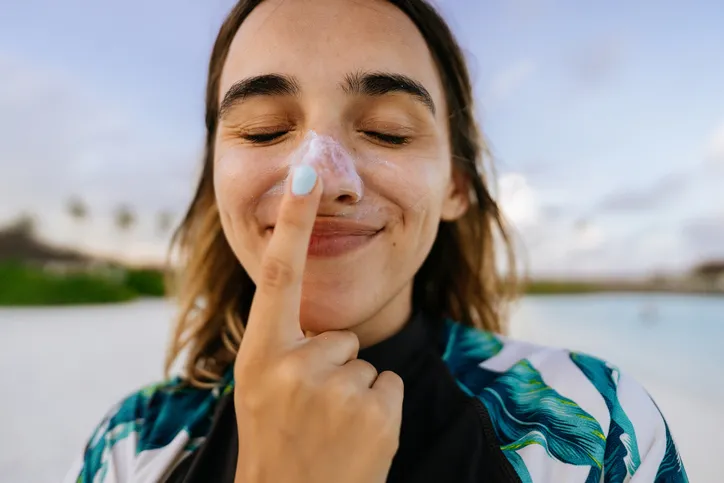 Dr. Anthony Viol is a board-certified plastic surgeon and a Medical Director at Chesapeake Regional Medical Center's Advanced Wound Care & Hyperbaric Center. Dr. Viol received his medical degree from Eastern Virginia Medical School in Norfolk, Va., where he also completed a residency program in general surgery. He completed a fellowship in plastic surgery at Duke University in Durham, N.C. and has vast experience caring for slow-to-heal wounds and the surgical treatment of skin concerns.
Sign up for our newsletter
We're committed to your privacy. Chesapeake Regional uses the information you provide to contact you about content. You may unsubscribe from these communications at any time.