Exercise for Brain Health and More
When it comes to mental health, exercise is great medicine.
Physical activity has a huge impact on the brain, but many people aren't aware of the connection between exertion and mental health.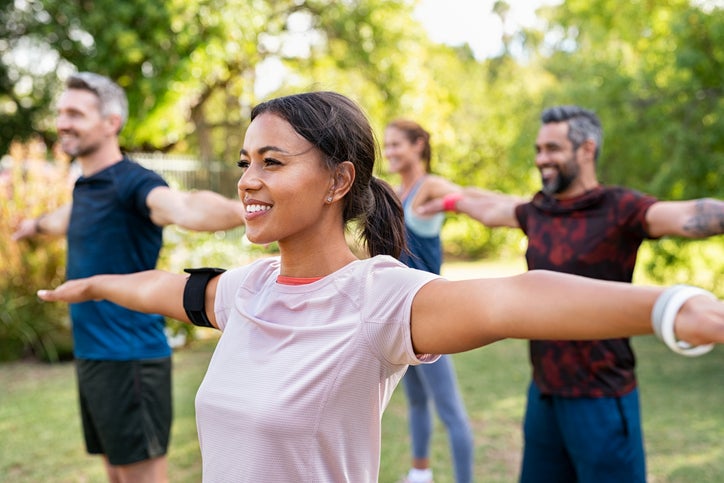 Exercise actually increases blood circulation to the brain, which helps support--and boost--the areas that control motivation, mood, stress and more. Physical activity also helps increase the brain's production of feel-good transmitters called endorphins. These powerful chemicals increase feelings of pleasure and well-being.  
All fitness levels can experience an exercise-induced brain boost.
Everyone can benefit from the positive impact that physical activity can have on their mental health--you don't have to be a marathon runner or fitness expert. As little as 30 minutes of movement on most days of the week can help you to reap the benefits.  Hint: If 30 minutes sounds unachievable, start with five minutes and slowly increase.
Exercise does more than help your brain--it can benefit many aspects of your life.  
According to the National Institutes of Health (NIH),  the rewards of exercise also include, but are not limited to:
Improved sleep Increased energy
Increased interest in sex
Better endurance/increased energy and stamina
Stress relief Improved mood  
Increased mental alertness
Weight reduction
Reduced cholesterol and improved cardiovascular fitness
If you are just getting started and you're curious to see how exercise may impact your mental health, I recommend that you make an appointment with a certified personal trainer. He or she can help you formulate an exercise plan that fits your needs and may possibly change your life.
Featured Image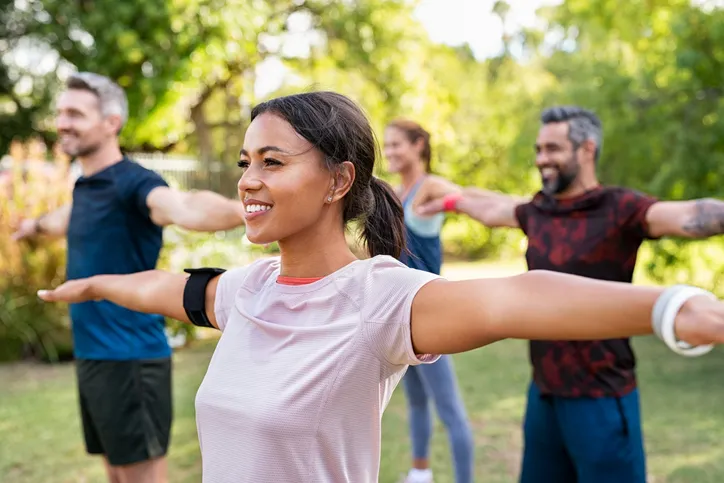 Erika Smith is the Fitness Coordinator at The Lifestyle Center. She earned her bachelor's of science degree in Health Promotion from Lynchburg College and her personal trainer certification through the American Fitness and Aerobics Association.
Sign up for our newsletter
We're committed to your privacy. Chesapeake Regional uses the information you provide to contact you about content. You may unsubscribe from these communications at any time.