Do I Really Need to Go to the Emergency Room?
It can be difficult to decide what symptoms should prompt a trip to the Emergency Room—especially right now.

It is always vitally important to seek immediate care if you are suffering from any of the following:
Chest or abdominal pain (link: learn more about heart attack symptoms)
Shortness of breath
Neurologic or stroke symptoms, such as paralysis, numbness, trouble speaking or walking (link: learn more about stroke symptoms)
Fever not explainable by a common virus
Injury with uncontrollable bleeding, pain or deformity
Any eye wound or eye pain
A sudden, severe headache unlike any you have experienced before
Signs of life-threatening bleeding, particularly if you are on blood thinning medications.

These can include, but are not limited to, coughing-up or vomiting blood, a large amount of blood from your rectum or black stools, and any open wound that will not stop bleeding.

Sudden, severe pain in your abdomen, side or back
Any of these symptoms are considered serious and merit swift medical care.
What if I am experiencing the symptoms of COVID-19?
If you have been diagnosed with COVID-19*, or any viral infection, and experience a sudden change in your symptoms, you should go straight to the Emergency Department. These symptoms can include:
Shortness of breath
Confusion or a behavioral/mental change
Severe headache and/or neck stiffness
Significant dehydration from an inability to keep down or take in fluids
Chest pain
Make your health a priority.
Seeking emergency care when you need it is crucial, and keeping up with routine appointments is also the key to good health. There's rarely a good reason to skip regular check-ups, screenings and follow-up exams or labs. These regular appointments help keep you well and can prevent future ER visits.

Please know that all medical institutions and doctor's offices are following extra safety measures to protect you during this time. In the ER we are following all CDC guidelines to keep our patients safe, including masking, sanitizing and separating patients.

Your health is essential to us. Stay well by masking, social distancing, washing your hands and following all your doctor's orders.

*If you believe you are experiencing the symptoms of COVID-19 and need to be tested, please contact your primary care provider or a clinic before coming to the Emergency Department, unless your symptoms are severe as outlined above.
Featured Image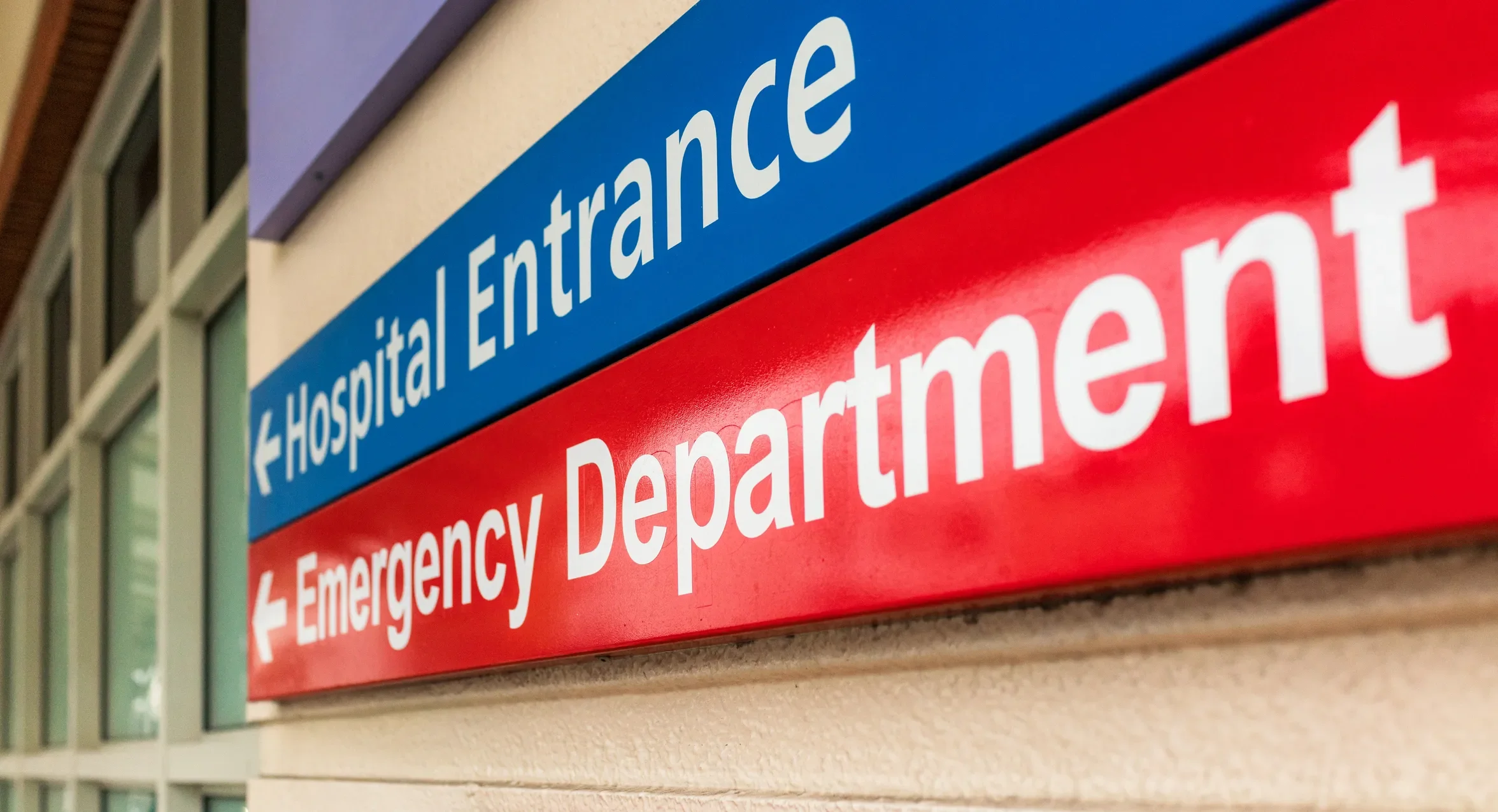 Dr. Ben Fickenscher is an emergency medicine physician at Chesapeake Regional Medical Center's Emergency Department. He practices with Chesapeake Emergency Physicians, where he also serves as Managing Partner. He received his medical degree from Eastern Virginia Medical School in Norfolk, Va. and holds a degree in biology from The College of William and Mary in Williamsburg, Va. He is currently serving as President of CRMC's medical staff.
Sign up for our newsletter
We're committed to your privacy. Chesapeake Regional uses the information you provide to contact you about content. You may unsubscribe from these communications at any time.