COVID-19 Prevention and Developments: Thoughts from an Infectious Disease Physician
Be cautious, but optimistic. 
This winter please be very cautious, but also optimistic. COVID-19 has changed much about our lives this year, but by exercising vigilance and following the guidance of the health care community, we can find a way through (and back to normal).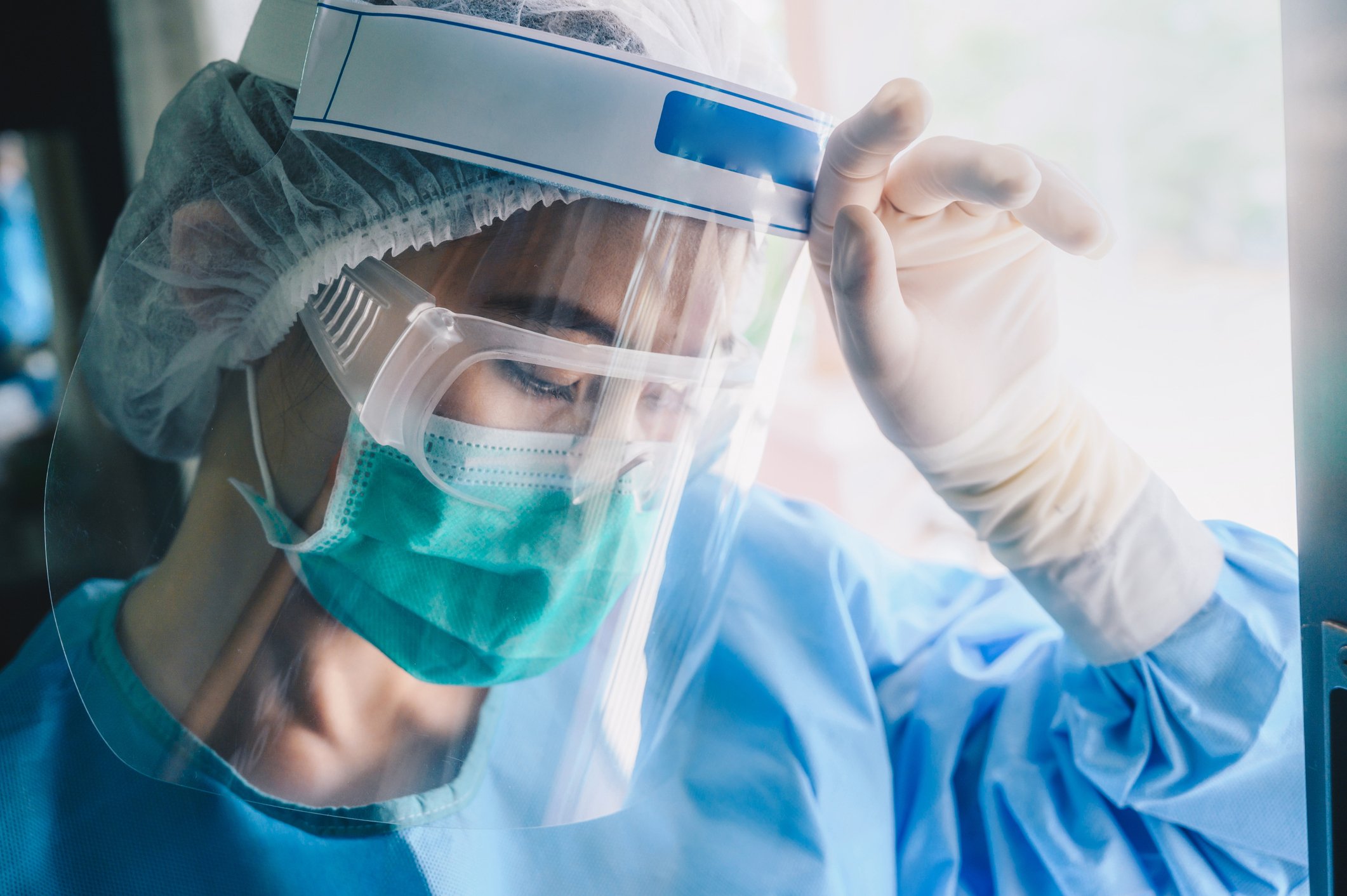 As an infectious disease physician, I regularly deal with very sick patients—but I've never experienced anything like this before. A lot about COVID-19 remains a mystery, but we do know you can greatly reduce your risk of transmission by:
Wearing a mask
Washing your hands
Avoiding unnecessary contact with others 
The virus is spiking and getting more severe. 
Because many people stringently followed the above CDC guidelines at the beginning of the pandemic, we had some improvement in COVID-19 infection rates, as well as reduced severity and mortality by the end of summer. Unfortunately, the virus seems to be striking again and getting worse and more deadly. We are seeing people getting sicker and sadly dying of this disease—even young and healthy people. We all need to follow all the precautions at all times until we can get almost all of the population vaccinated and develop immunity against it.
Skip the gathering, no matter how tempting.
I'm still seeing people hosting gatherings and parties. Please understand that even if you are healthy and young, you can be an asymptomatic carrier of COVID-19. This means you can easily spread it to others who are vulnerable and affected the most by this virus. Do not gather with people from outside your household. 
COVID-19 is right here, in your hometown.
It's easy to think of this virus as far away, but it's here in our homes in Hampton Roads. We are seeing young and healthy people coming to the hospital. We are seeing multiple family members coming in with this disease and dying. Many family members are not able to see their loved ones and have to say goodbye on the phone or via FaceTime. This is really sad and happening regularly. People are dying alone. It's heart breaking. 
Vaccines, treatments offer hope.
A vaccine is the safest way to immunity. We all need to experience the virus and the best way to do so is through immunization. Past vaccinations have safely eliminated many deadly viruses and infections. Despite some public concern, the data is truly looking really good for the COVID-19 vaccines.  With more people getting vaccinated, we will have development of herd immunity and we all will be able  to fight this pandemic and get back to normal. Monoclonal antibody treatments have also been approved for patients who are not sick enough to require hospitalization, and have shown great promise. These treatments are available in Emergency Departments and infusion centers now.
Flu season is coming.
COVID-19 prevention tactics will also help prevent the flu, but I strongly recommend a flu vaccination. It's hard to tell the difference between the various respiratory viruses out there. They can all cause complications during a time when hospitals are already very busy, so it's important to try to avoid all respiratory illnesses as much as possible. If you do have any symptoms, it's also advised to get tested early so you can be prescribed anti-flu medication if needed. You should take precautions to prevent the spread, whether it is COVID-19 or the flu.
The bottom line.
Wear your mask all the time. Wash your hands. Do not go out of the house if you don't need to. Avoid contact with non-family members. Don't go to gatherings or parties. More than six people is a crowd. For your mental and physical health: exercise, eat healthy and consider developing a new hobby in your spare time.
You can continue to find accurate and up-to-date information at cdc.gov and vdh.virginia.gov, as well as from your physician. Learn more about the measures Chesapeake Regional is taking to keep our patients and families safe at covid.chesapeakeregional.com.
Dr. Aarti Desai is a board-certified infectious disease physician who practices with Chesapeake Regional Infectious Disease. She received her medical degree from NHL Municipal Medical College, Gujarat University in Ahmedabad, India where she also completed a residency in pediatrics. Dr. Desai completed a residency in internal medicine and a fellowship in infectious disease at State University of New York at Buffalo in Buffalo, N. Y.
Sign up for our newsletter
We're committed to your privacy. Chesapeake Regional uses the information you provide to contact you about content. You may unsubscribe from these communications at any time.