Carrot Cake Overnight Oats
Hop into health with "cake" for breakfast
Spring is a great time to jumpstart your diet. Refresh your breakfast plate with a recipe full of fiber, protein and heart-healthy omega-3 fatty acid.
Carrot Cake Overnight Oats Ingredients:
1 cup milk of choice (use nonfat, unsweetened soy or unsweetened almond)

½ cup rolled oats

1 tablespoon ground chia or 1 tbsp ground flaxseed 3 tablespoon finely grated carrots

½ teaspoon cinnamon (or to taste)

Optional ways to increase protein:

1 scoop protein powder or decrease milk by ½ cup and replace with ½ cup nonfat Greek yogurt

Optional toppings

Unsweetened coconut flakes, walnuts, raisins, blueberries or hemp seeds
Instructions
Combine all ingredients in a jar or airtight container of choice and allow to soak overnight.
Featured Image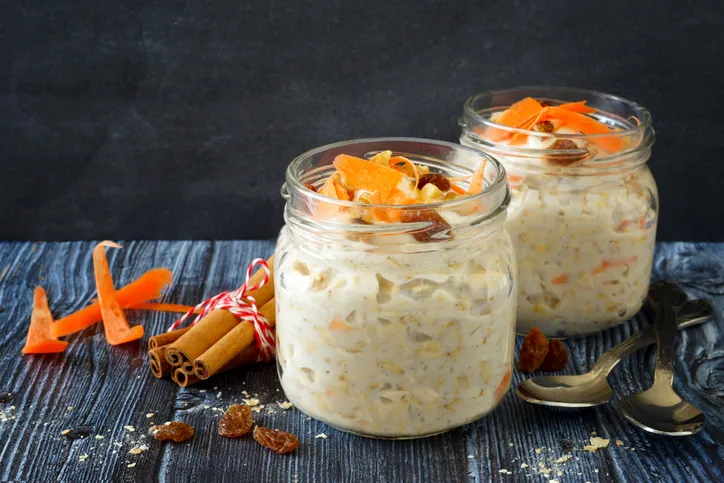 Ashley Reed, RDN, is a Registered Dietitian Nutritionist. She works at Chesapeake Regional's Lifestyle Health & Fitness Center in Diabetes and Nutrition Services.​
Sign up for our newsletter
We're committed to your privacy. Chesapeake Regional uses the information you provide to contact you about content. You may unsubscribe from these communications at any time.