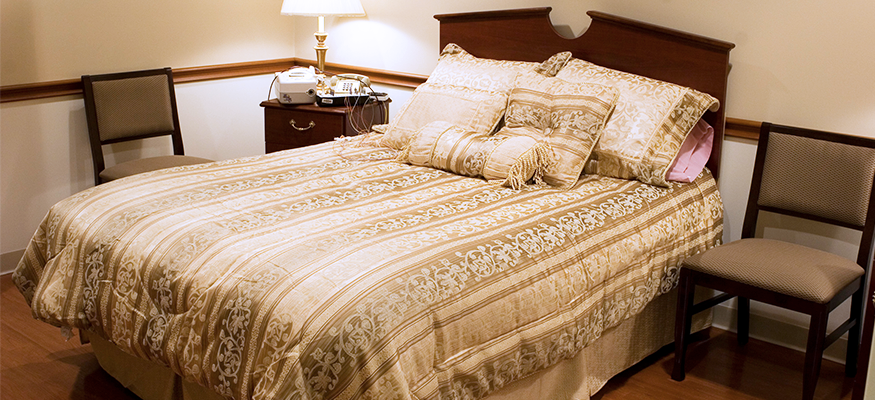 Sleep Medicine in Chesapeake
An estimated 40 million people in the United States are affected by a sleep disorder. Common problems include can include sleep apnea, narcolepsy, insomnia, snoring and much more. Seven in 10 Americans have sleep disorders, yet 95 percent go untreated and undiagnosed. At the Sleep Center, our goal is to help people overcome these problems as quickly and effectively as possible.
The Sleep Center at Chesapeake Regional is committed to your comfort. In fact, the more comfortable you are, the better able we are to diagnose your sleep problems. We're proud to offer tastefully appointed sleep rooms with queen-sized beds, ceiling fans, telephones, flat-screen televisions and more.
Staff members are always on-hand to help keep you as comfortable as possible. Using high-tech sensors, patients are monitored for heart rate, breathing, brain activity, blood-oxygen level and muscle and eye movements.