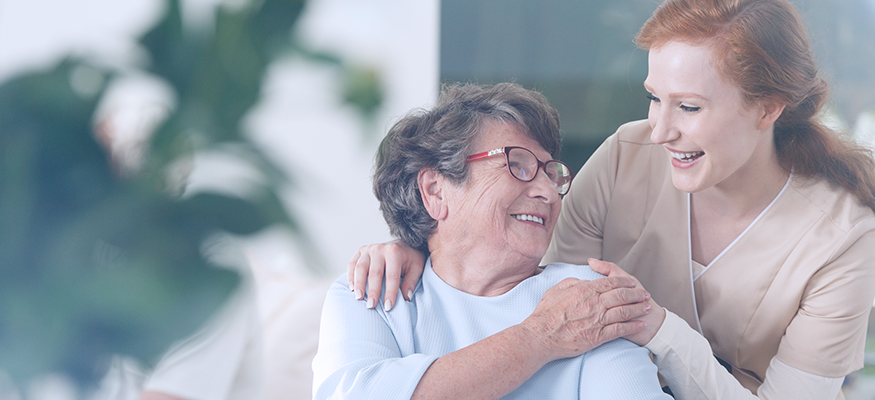 A Member of the Community Since 1983.
Home & Supportive Care accepts patients with both simple and complex medical needs to provide care that successfully improves the patient's condition, allowing them to remain at home. Patients may benefit from Home Health Care, Connected Care @ Home, Palliative Care, or Hospice Care individually or may benefit from more than one service with some overlap at times, depending on the unique needs of each individual.
Services
Skilled Nursing Services
Skilled nursing refers to a patient's need for care or treatment that can only be provided by a licensed nurse. Examples of skilled nursing needs include complex wound dressings, rehabilitation, tube feedings or rapidly changing health status. People who have experienced strokes often require rehabilitation and must learn how to talk, walk or feed themselves all over again.
IV Therapy
IV therapy delivers liquid substances directly into a vein.
Pain Management
Pain management can be simple or complex, depending on the needs of the patient.
Chronic Disease Management
Chronic Disease Management is an integrated care approach to managing illness which includes screenings, check-ups, monitoring and coordinating treatment, and patient education. It can improve quality of life while reducing health care costs.
Telehealth Monitoring
We offer in-home telehealth monitoring to help patients maintain a healthier lifestyle, stay independent and reduce hospital readmissions.
Insurance
We accept Medicare, Medicaid, Tricare and most private insurances.