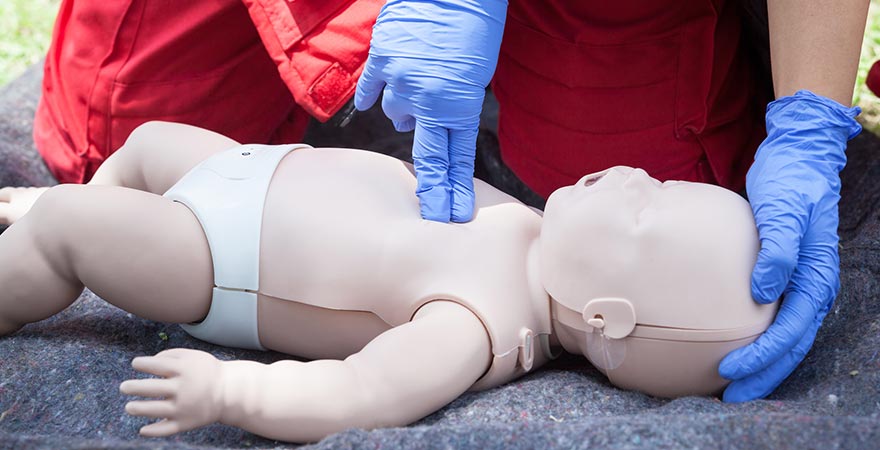 Through this course, participants are taught adult, child and infant CPR, how to clear an obstructed airway and how to use an Automated External Defibrillation (AED) device.
Pre-registration is required. A 24-hour cancellation notice is required to cancel, and a $15 administrative and textbook fee will be charged. A two-year certification will be issued upon successful demonstration of skills.
2020 Evening Class Dates
These classes cost $70 and are from 6 - 10 p.m. These classes do not have First Aid training included.
Tuesday, Jan. 14
Tuesday, Feb. 11
Tuesday, Mar. 24 - Cancelled
Tuesday, April 14 - Cancelled
Tuesday, May 12
Tuesday, June 16
Tuesday, July 14
Tuesday, Aug. 11
Tuesday, Sept. 22
Tuesday, Oct. 13
Tuesday, Nov. 17
Tuesday, Dec. 8
2020 Morning Class Dates
These classes cost $90 and are from 8 a.m.-3 p.m. This class costs $90 and does include First Aid training.
Thursday, Feb. 28
Thursday, April 30
Tuesday, July 7
Tuesday, Aug. 4
Tuesday, Sept. 15
Tuesday, Dec. 1
Learn more about all of our CPR class offerings here, or call the Lifestyle Health & Fitness Center at 757-312-6132 for more information.