Tropical Energy Balls: Easy Back to School Breakfast
If your typical weekday morning includes rushing the kids to the bus having just managed to find a missing shoe,
backpack and hair tie, try making breakfast ahead of time with this recipe.
Tropical Energy Balls
Start to finish: 15 minutes
Servings: 12
Ingredients
1 cup old-fashioned rolled oats
1/2 cup creamy peanut butter
1/2 cup semisweet chocolate morsels
1/2 cup wheat germ or ground flax seed
1/3 cup honey
1/4 cup shredded coconut, plus extra for rolling
1/4 cup dried pineapple, chopped
3 tablespoons macadamia nuts
2 teaspoons vanilla extract
2 tablespoons protein powder, optional
Directions
Stir all ingredients together until combined. Add protein powder if desired.
With wet hands, form a tablespoon of the mixture into a ball. If mixture is not holding together as desired,
add additional honey until balls hold shape.
Roll in shredded coconut if desired.
Repeat with remaining mixture to make 36 balls.
Featured Image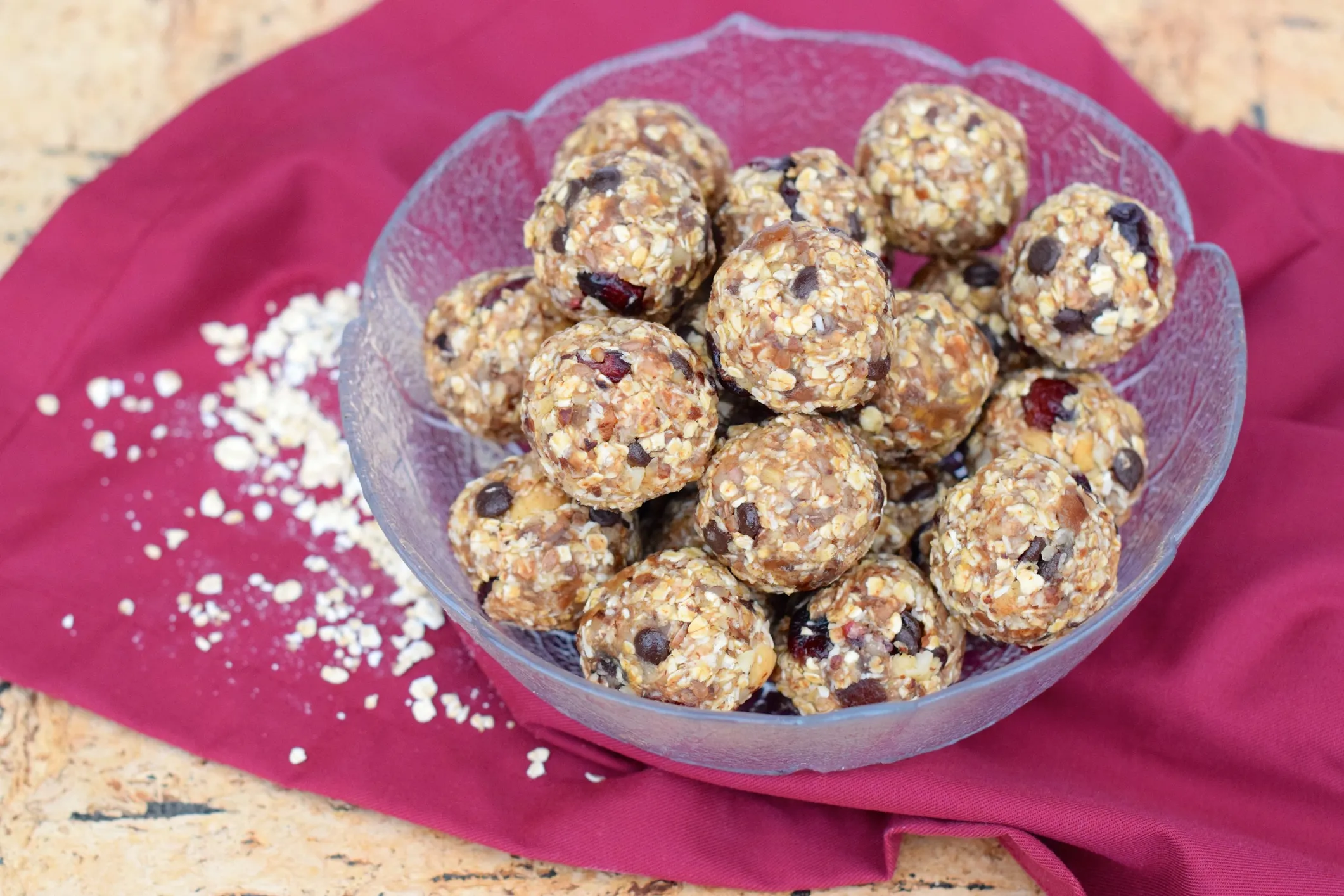 Lisa Anderson is the Clinical Nutrition Manager at Aramark Healthcare and Chesapeake Regional Healthcare.
Sign up for our newsletter
We're committed to your privacy. Chesapeake Regional uses the information you provide to contact you about content. You may unsubscribe from these communications at any time.