Quit Smoking Now and Safeguard Your Health
Smoking can be life altering. So can quitting. 
As a thoracic surgeon, I have seen first-hand the major damage that smoking can do to the lungs. The results can be life altering, but the addiction is so very hard to kick. 
This month is the American Cancer Society's Great American Smokeout, an appropriate time to bring quitting into focus. With determination–and even a little help–cessation success can be yours.
I've seen many of my patients achieve success after many years of smoking. Set your sights on a healthy future, it is never too late to quit.
Four tried and true ways to quit smoking:
1. Start medication, nicotine gum or a patch
Prescription drugs have been shown to help smokers quit. Although there are many kinds of medications, some may be more helpful than others. Be sure to discuss options with your physician before beginning.
2. Exchange cigarettes for exercise.
Keep your mind off smoking, and your endorphins boosted, with exercise. Create a lunchtime walking group with coworkers who are also trying to quit. Try to get 30 minutes of physical activity most days of the week to give yourself a pick-me-up.
3. Join a support group.
Smokers have a much better chance of quitting with some accountability and advocacy to back them up. You can find a support group near you here.
4. Quit smoking one day at a time.
Pay attention to when you find yourself smoking each day, such as your after-lunch smoke break. Once you've identified the times you're most likely to smoke, make a plan to slowly cut back.
Stay healthy, whether or not you quit.
If you are 55 or older and have a history of smoking a pack per day or more within the last 15 years, you should consider getting a lung cancer screening.
The idea of a lung screening can be daunting, but this simple, low-dose CT gives you the ability to take the first step in safeguarding your health. It can discover cancer early–in its most treatable stage–preventing more serious problems later in life. 
Research shows that more than 80% of lung cancers can be cured if they are detected early enough. Lung cancer screening is the only way to ensure early detection of the disease—other symptoms often show up too late.
If you're interested in quitting, or an early screening, talk to your physician today. 
Featured Image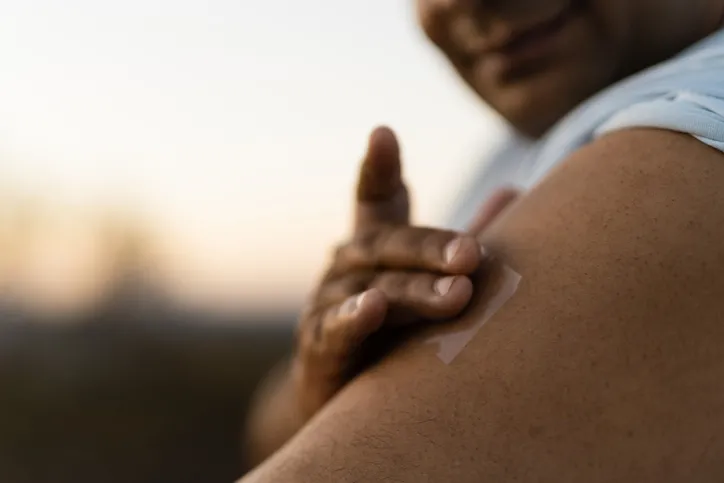 Stephen L. Noble, MD, FACS is a board-certified cardiothoracic surgeon. Dr. Noble earned his bachelor's degree from Xavier University, Louisiana, New Orleans and his medical degree from Indiana University School of Medicine in Indianapolis. He completed his residency in general surgery at Oregon Health and Science University, in Portland, Ore.
His cardiothoracic surgery fellowship was completed at The Ohio State University in Columbus, Ohio where he served as chief resident. Dr. Noble is the Medical Director of Chesapeake Regional's Lung Nodule program and has expertise in roboticassisted thoracic surgery.He is a United States Navy veteran and the published author of several peer-reviewed article, a children's book, a former professor and an entrepreneur. Dr. Noble is passionate about inspiring the next generation of Black healthcare professionals. He is member of Alpha Phi Alpha Fraternity, Inc., the American College of Surgeons, and the National Medical Association.
Sign up for our newsletter
We're committed to your privacy. Chesapeake Regional uses the information you provide to contact you about content. You may unsubscribe from these communications at any time.